About Us: Norfolk Yacht Club is the region's premier Junior Sailing facility on the lower Chesapeake Bay.
Our camp programs include:
Opti Beginner, Intro to Opti Racing (Green Fleet), and Racing (RWB Fleets)

FJ/c420 Beginner, Intro to Racing, and Race Teams
Adventure/Cruising in Flying Scots
Our program enrolls children ages 6 to 18.
We are looking for: (to see our formal job ad, and to apply, please click HERE
– Opti Beginner coaches who will bring fun and excitement to our youngest sailors while leading and teaching in this learn to sail program – the foundation of our program!
– An Intro to Opti Racing (Green Fleet) coach who will motivate our beginner sailors to head for the starting line and teach them the basics of Green Fleet Racing.
– An Opti (RWB) Race Team coach who will lead and prepare our summer race team for regattas around the CBYRA regatta circuit and Opti Nationals.
– An FJ/c420 Coach who will coach teens in this learn to sail class. Separate camp sessions will focus on all skill levels from beginner to spinnaker use.
We are very proud of our history and our rich traditions here at the Club. We have a diverse membership with a variety of family, social and recreational activities, dining, tennis, fitness, and fun aquatic and youth programs. We pride ourselves on the camaraderie amongst one another and our strong ties for our Club.
Our Club is uniquely located on the Lafayette River on Hampton Boulevard between Old Dominion University and the Norfolk Naval Station.
The NYCC's Junior Sailing Program is the oldest running summer program at the club; with a rich history, spanning over 65 years, the junior program boasts an array of alumni and coaches that range from CBYRA champions, to College All-Americans and even an Olympic Gold Medalist!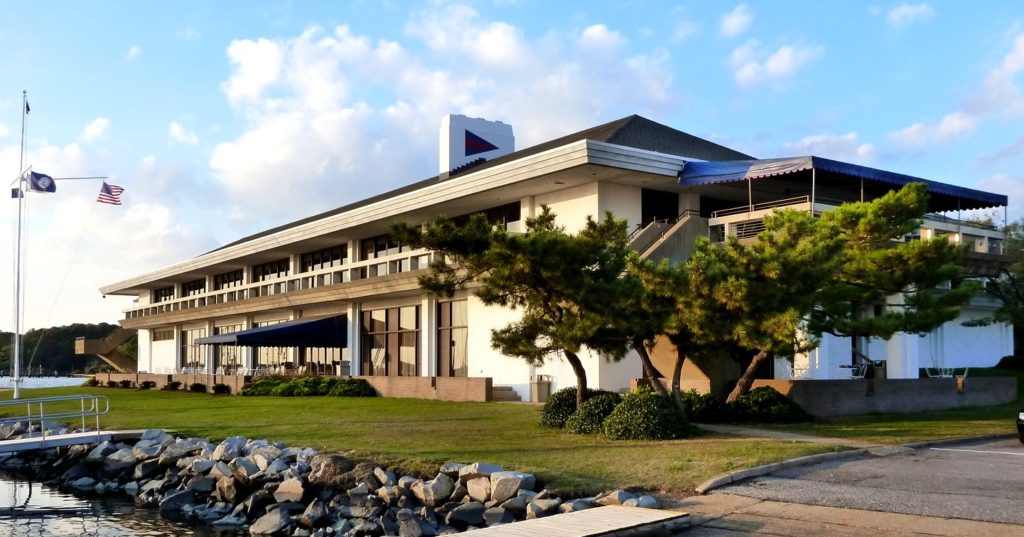 NYCC sailing programs offer a variety of classes to meet the needs of different skilled sailors. We are now running year-around sailing! The main focus of our instruction is summer; however we are now offering an avenue for Opti racers and Laser racers to keep continuing to sail and race during the non-summer months. Give your child the unique opportunity to make new friends, learn to sail and gain confidence and independence on the water. Each year we have over 100 young sailors participate in our summer programs. Sailing is a sport for life!