By Airwaves Writer Taylor Penwell
Santiago Galán is an Argentinian born sailing coach with decades of experience. He has become a fixture of coaching in the US Virgin Islands. During his time at the St. Thomas Yacht Club and now the St. Croix Yacht Club, Santiago also known as "Tino," has been instrumental for growing the territory's sailing. His sailors and teams have achieved national and international podium finishes in many different boat classes. Take a closer look to find out who Tino is!
Where were you born?
"I was born in Buenos Aires, Argentina on June 9th 1982."
How did you start sailing?
"My family became a member of a yacht club, the Club de Veleros Barlovento, and they signed me up for a green fleet class when I was just 6 years old."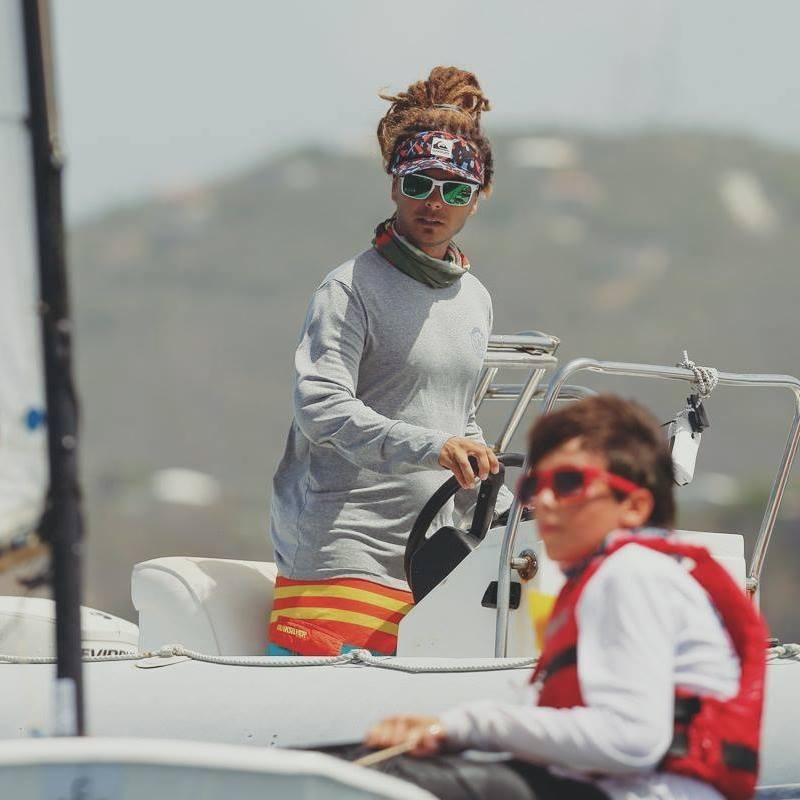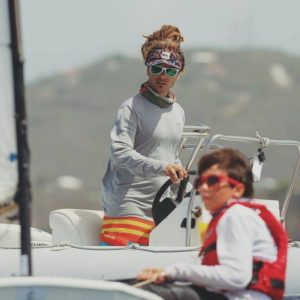 What was the program you started sailing with like?
"The program was awesome, super fun and it was something that we wanted to do all the time. The hard part was that we sailed mostly on Saturdays and Sundays since during the week we did not have the chance to train. I remember being at the club at 7 AM ready for a full day of sailing and then staying at the club till 8-10 pm playing soccer with friends. It was always very hard for me to leave the club on Sundays, if it was up to me, I would live there forever! LOL. (yes, I gave a hard time to my parents about it).
I remember I had great coaches, some of them are still coaching and now we are friends and colleagues, which is incredible. I've been very lucky to grow up at that club, it was a beautiful place, it wasn't a crazy busy yacht club, so the combination of training and fun always was perfect. We had a huge sailing area, big pool, and soccer field were we played for hours every day after sailing. It also had a restaurant and a place for sailors to sleep there if they needed it. The club of course had a big barbecue (Asado) area, very typical for Argentina."
This is the club I grew up sailing with…
What boats did you sail during your youth?
"The 3 types of boats I sailed seriously were the Optimist, which I sailed from age 6 to 15. Then the Cadet from age 15 to 18, then the 29er."
What were some of your favorite memories from junior sailing?                                                                                 "I didn't travel much with the sailing team back then because it wasn't a priority for family and myself.
For me, being at the club every Saturday and Sunday preparing my stuff, washing, waxing and setting up my boat was the most beautiful thing ever. Some of my other favorite memories were back at the club and playing soccer with my mates followed by a barbecue (Azado) at the club made by our parents for the sailing team.
Another great memory was my first travel out of the country when I qualified for my first international event; the World Championship for the Cadet Class (1999). We traveled to Australia-Geelong and we finished 5th place overall with Matias Buhler. I was so lucky to sail with him. This was my first event representing Argentina and my parents put forth a huge effort to send me there."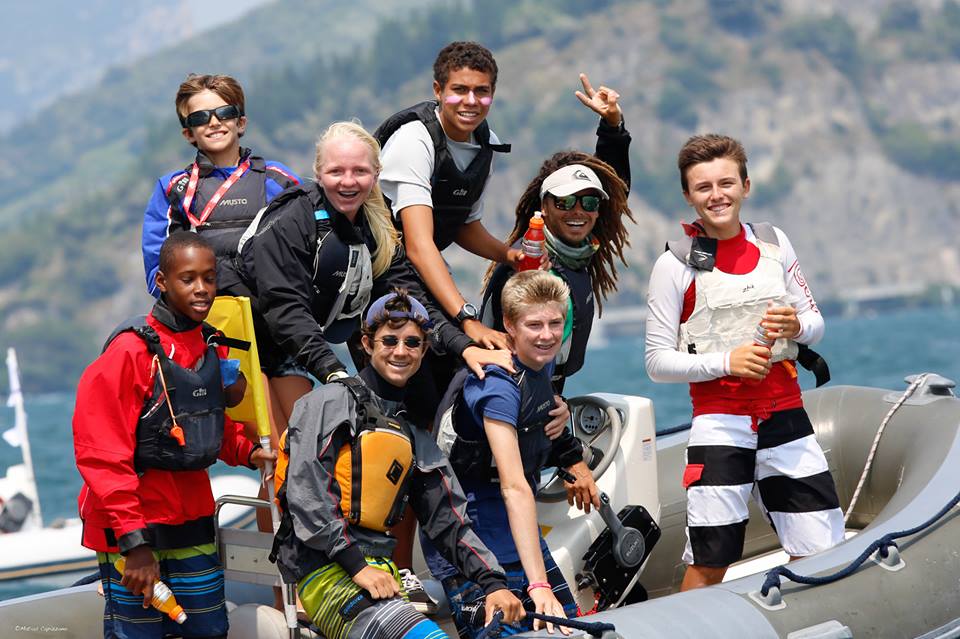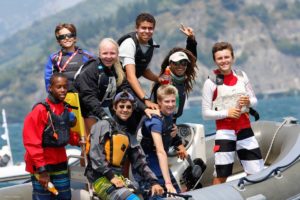 When did you start coaching?
"I started around the year 2000. In the beginning, I was helping my club and some sailors just for fun, but my coaching career as a professional coach started at the end of 2006. By 2007 I moved to Ecuador-Salinas and I started with my international coaching experience."
What drew you to start coaching sailing?
"My decision was made because of my options and opportunities in Argentina at that time.
I had two jobs back then and was working around 80 hours a week. I was attending college, and barely sailing because I didn't have the time and money to do it.
One day I just did the numbers and I realized I wouldn't make enough to cover most of it. I needed to decide between paying my bills, eating, and traveling to the school or sailing. That day was my breaking point and I decided to dedicate my time to what I love, sailing. A big friend of mine, Pepe Bettini shared a job position in Ecuador and I applied, and lucky for me, they accepted me right away and I moved there 20 days later. That was one of my hardest decisions in my life but one that I will always be proud of it. I will be always thankful to Pepe Bettini for the opportunity he shared with me."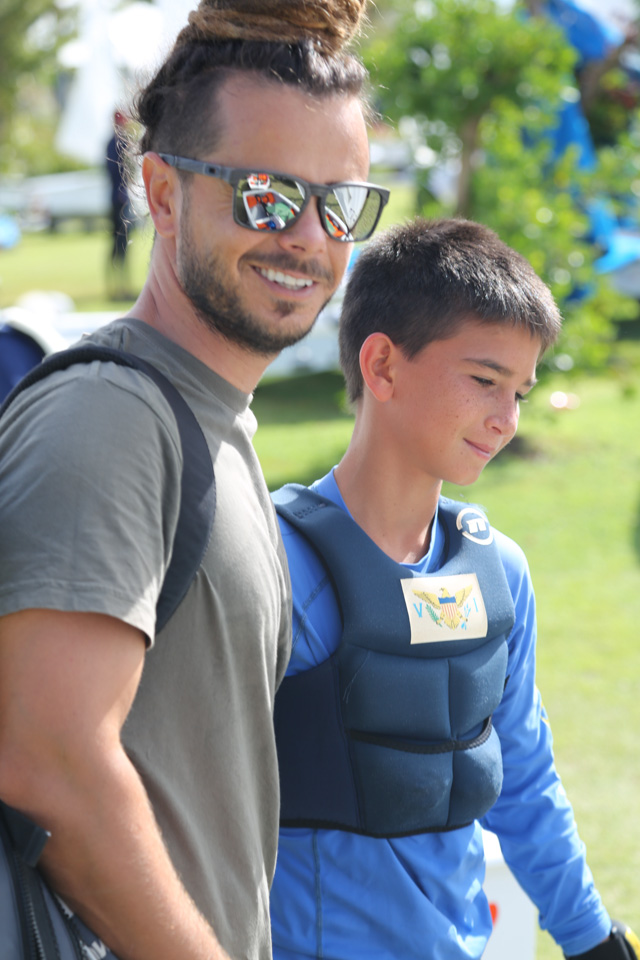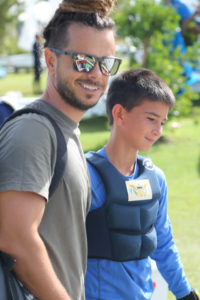 How long did you coach in Argentina?
"I coached from 2000 to 2006, but I did it part time. I had other jobs during the week and did not have the time to coach often. During those years I would rather sail than coach on the weekends."
How did you end up in St. Thomas and later St. Croix?
"After being in Ecuador for almost two and a half years years, other close friend, Agustin Resano "Argy" made the connection between the Virgin Island Optimist Dinghy Association (VIODA) and myself. He made it possible and I'll always be grateful to him for this. This job produced a very positive impact on my career as a coach. We started a sailing program that trained 6 days a week and included a lot of local and international travel. I coached on St. Thomas from 2010 until the end of my contract in July 2013. St. Croix is another island part of the US Virgin Islands. I'd been in touch with them and a year later, the St. Croix Youth Sailing Association wanted to start a sailing program and they hired me. I moved to St. Croix around September 2014 and I am still working with them here."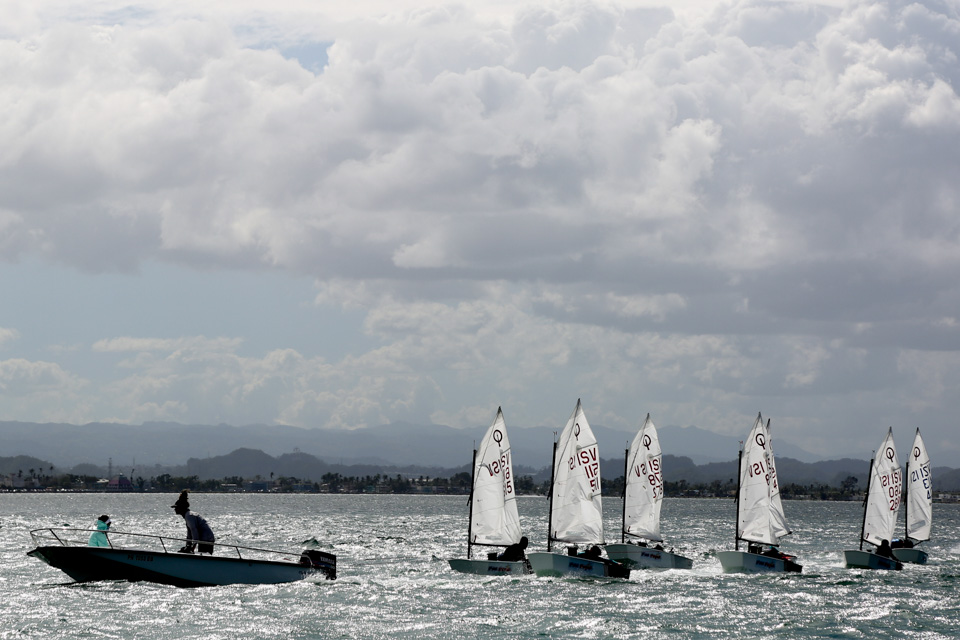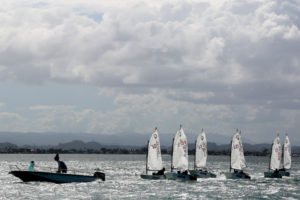 How did you get a position in the states?
"After working in St. Thomas, I moved to Europe to visit my brother and then those in charge of the sailing at St. Petersburg Yacht Club in Florida contacted and hired me. I was only there for 6 months. Afterwards I moved to St. Croix."
Your VI sailors have had some impressive achievements, what are some of these?
"Since 2010 we've had several great ones. Since that year we've sent teams to most of the international events for the Optimist Class: Including the South, North and World Championships. We took 3rd Place at North 2010 Team Racing, 2nd Place at the 2011 South American Team Racing and 2nd Place at the 2013 North American Team Racing. Optimist sailor Scott McKenzie finished 3rd place at the 2013 North American Championship.
All of these achievements happened when I was in charge of the National team between 2010 till middle 2013. After that year, Agustin Resano "Argy" has been in charge of it and he has achieved great results with the National team.
We've been sending 60% of sailors from St Thomas where Argy is in charge and 40% of sailors from St. Croix where I am in charge."
Most of these sailors that I had been coaching since I arrived in the VI continued sailing after the Optimist class with other coaches and some of them sailing in the High School team, 29ers, C420s, and Lasers. They won the US High School Nationals representing the St. Thomas Yacht Club and the Antilles school.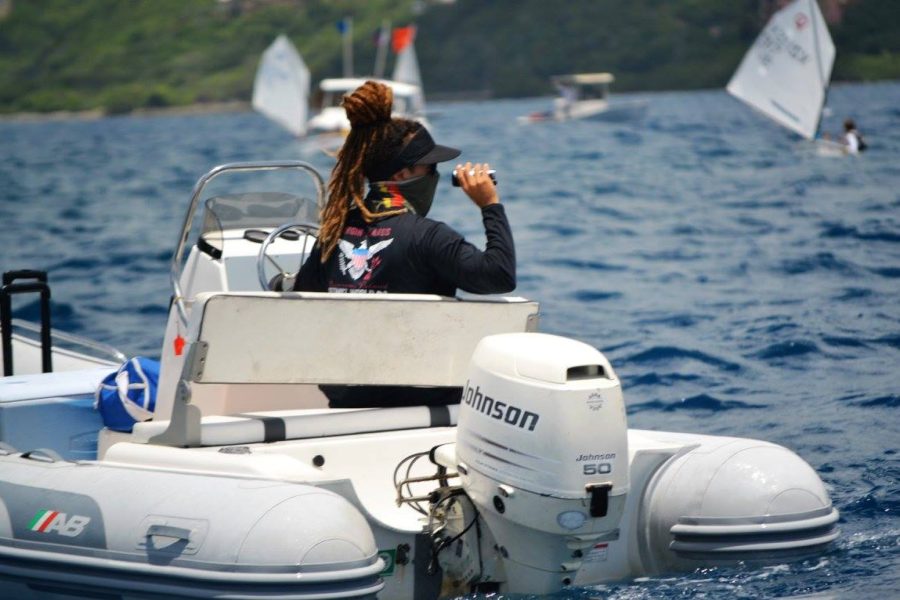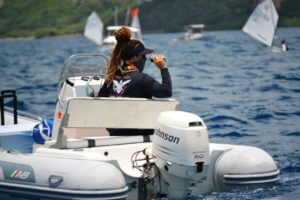 In the Laser and 29er classes, sailors from both St. Thomas and St. Croix qualified and attended Youth Worlds, Worlds and North American Championships in the past few years. One of the top achievements from the sailors I have worked with in the VI is that most of them made it onto great College sailing teams. These sailors attended great schools such as Yale, College of Charleston, Dartmouth, Boston, Fordham, the Coast Guard Academy, Hobart & Williams Smith, and George Washington University."
What are some of your favorite drills to use during training?
"I love to work on team racing and some of my favorite drills are,
1: If someone flips or capsizes we like to go back to this sailor and start doing circles around them, we call this one "Shark Time" and the kids love it. This helps to work on maneuvers, control, and teamwork while encouraging and motivating the sailor that is bailing to work faster and get back to sailing along.
2: Another drill is "The Objectives." Each sailor gets a card or you just share with each of them 2-3 objectives that they need to try to accomplish. Such as; win the race plus win the boat side of the line, and the sailor "X" need to finish 3rd. When they finish the race each sailor back to the coach boat and share how many Objectives they made (be sure to keep your notes and your eyes open, because the sailors make the same mistakes sometimes lol)
3: One more drill I like is when we remove the tiller extensions from the boats and we use line instead. This exercise makes the sailors use a lot of their upper body, work the balance, body placement and transitions between positions."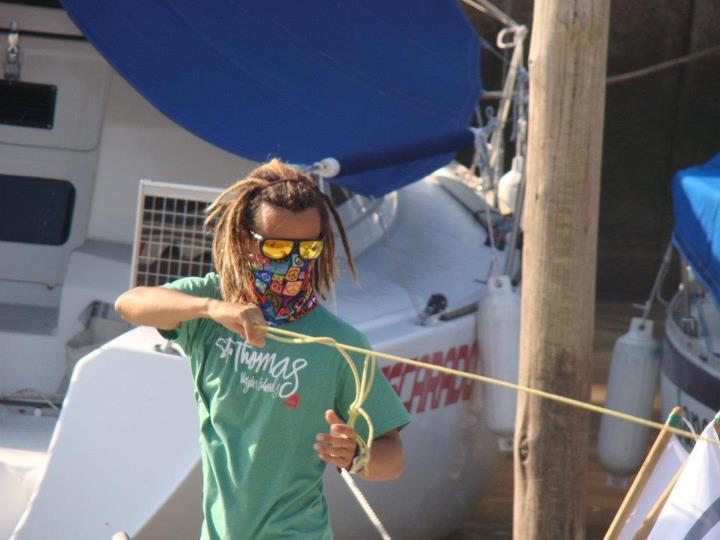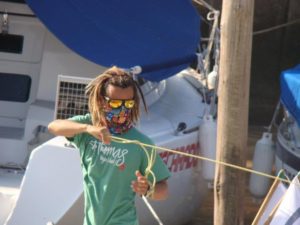 What characteristics do you think a sailor has to have to be successful?
"From my experience to be successful, a sailor should be interested and love the sport. Also, the family should support them on the process. The sailor should be consistent with training and have the help of a good coach. The sailor should travel to regattas and clinics to find and get new knowledge and experience. Even with these characteristics, it's not certain the sailor will be successful, but it is a process. Some sailors have more skills than others and this is where coaches will find the biggest differences between them, but with the correct process, all of them have the chance to be successful."
Where do you see the St. Croix program going in the next few years?
"I hope the program keep growing and moving up. I've been working a lot, doing my best each day of the last 5 years to reach this point with the support of the St. Croix Youth Sailing Association. I have the best wishes for them and the community from St. Croix, it is my objective and dream since arriving to create a serious, consistent sailing program with great sailors. I think I've accomplished that but every year I want more for them and I will keep doing this until my time is done.
Here we have a High School 420 team, C420s , 29ers, Nacra 15s, and Optimist Class and I will love to see the Association and the St. Croix Yacht Club working closely together. I think they can support all the objectives together and organize all the different sailing classes for sailors."
Tell us about your VI Tinos Clinic
"Tino's Clinic is a Facebook Page that I use to promote myself as an International Sailing Coach. Yacht Clubs, Associations and Individual Sailors can contact me for attending my clinics in St. Croix and joining our regatta travel teams. I am very lucky to have the support and confidence of the St. Croix Youth Sailing Association that gives me these options when I need it."
Please follow and like Tino's Clinic for more information. Take a look here,
https://www.facebook.com/tinosclinic/
What keeps you coaching after all these years?
"I love what I do, I love sailing, teaching and seeing the sailors going through the process. I love to do this. Everyday I enjoy it more, I am always learning from this beautiful sport, from my colleagues and from the sailors around. I am very grateful to this sport and this profession."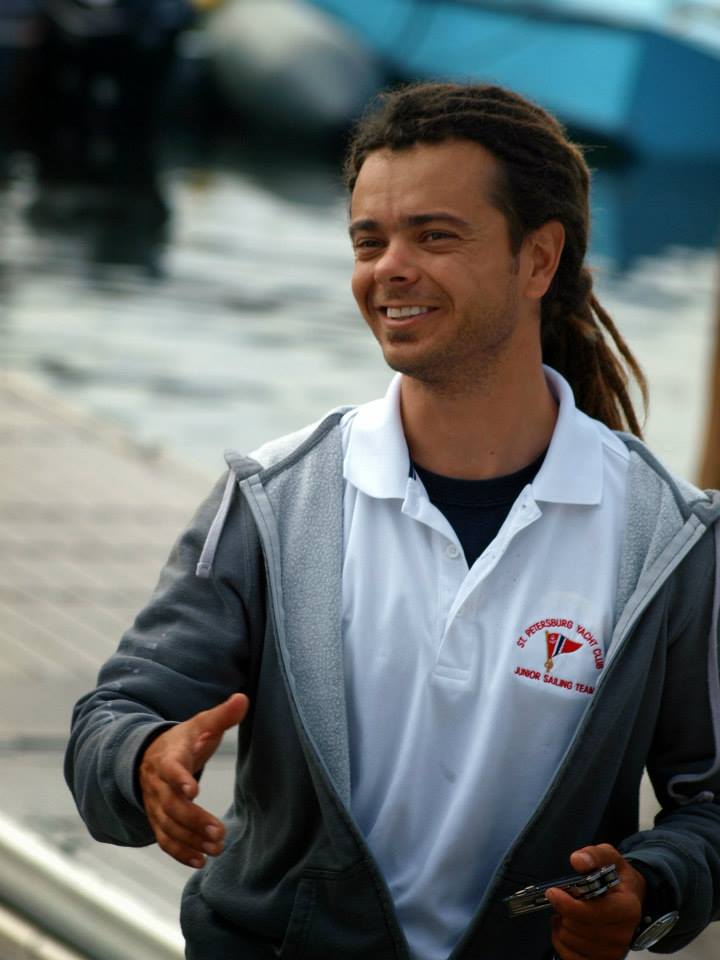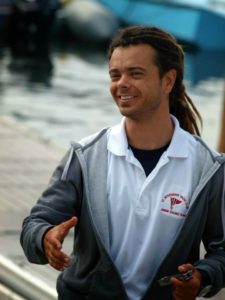 If you could have anything to help your program what would it be?
"I will love to find a way to receive donations and more support for the sailing program. The St. Croix Youth Sailing Association needs all the help it can get to keep making all this happen and the donations are essential for this and we do not have enough. All these donations will help the sailors to travel to regattas, to run clinics, bring more coaches, buy and repair parts from the sailing fleet. Also I would love to buy a big inflatable center console rib for the program because we use whalers and we know when whalers are used boats are at a higher risk of damage."