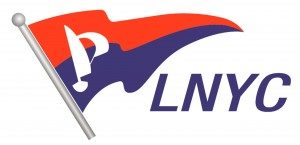 Lake Norman Yacht Club in Mooresville, North Carolina hosted the 2018 Ultimate 20 North American Championship this past weekend. Also known as the U20, the Ultimate 20 is a 21 foot ultra-light designed racer. Nineteen boats hailing from Texas, North Carolina, Ontario, Minnesota, South Carolina, Florida and Michigan came to compete in the championship.
Boats were able to get tuned and ready during their practice race Wednesday with racing kicking off on Thursday. The race committee was optimist about squeezing in five races for the day with light winds at 4-6 knots with an occasional gust to 10 knots. Four very competitive races were scored with three different first place finishers, a testament to the quality of teams in attendance. With very unsteady winds by the end of the day, the race committee decided not to go for the fifth scheduled race.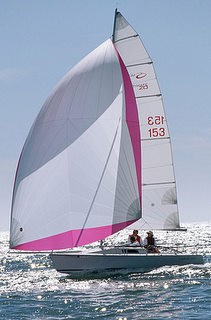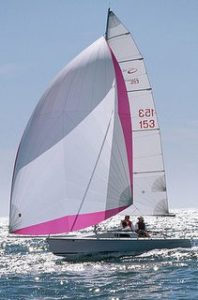 Day two started with everyone checking their forecasts to see what the wind would be doing. With extremely light and shifting winds predicted from the west, the prospects were not looking good. The race committee decided to postpone ashore and wait for at least 4 knots of breeze to fill. After the AP flag was lowered everyone hoisted their sails and left the docks, only to have the breeze die and the race committee sent everyone back to shore. The breeze never filled in and no races were scored on the second day of the championship.
The third and final day of racing was forecast to have 4-8 knots of breeze. However, these predicted conditions didn't quite materialize and winds were light at 3 knots. These conditions caused some shuffling among the scores, with many boats who after having placed well on the first four races, found themselves at the back for race number five. Boats were hoping to get at least seven races in to get the drop. Race six was started and by the time boats reached the windward mark the wind had died and they were standing still, pointing in all directions. The wind did fill in enough during the sixth race to finally finish but the race committee decided it was not worth attempting race seven.
Local knowledge played a huge advantage, with four of the top five boats from Lake Norman Yacht Club. The podium consisted of all Lake Norman Yacht Club teams. First place went to Mighty Mouse skippered by Tim Porter, second place was A3+ skippered by Mark Aspland and third place went to Rumbullion skippered by BJ Jones.
A big thank you to all the competitors and congratulations to the winners.
Results can be found here http://www.regattanetwork.com/event/15868#_newsroom