By Airwaves Writer Taylor Penwell

The Bitter End Yacht Club is the epitome of the word picturesque. The world-renowned club is nestled in the posh North Sound of Virgin Gorda, part of the British Virgin Islands. With winter temperatures averaging in the low 80's, the Bitter End Yacht Club is an extraordinary vacation destination in the Caribbean for everyone with a passion for sailing.
In the early 1970s the resort only consisted of shorefront pub with five cottages. The Hokins family purchased the small resort in 1973 and the club has become one of the most recognized recreational yacht clubs in the world. It was the Hokins intention that the club be organic, comfortable and beautiful. The club was self sustainable from the beginning, Bitter End generates its own electricity, collects and distills its own water, utilizes solar power and uses treated grey waste water to irrigate the hillside gardens.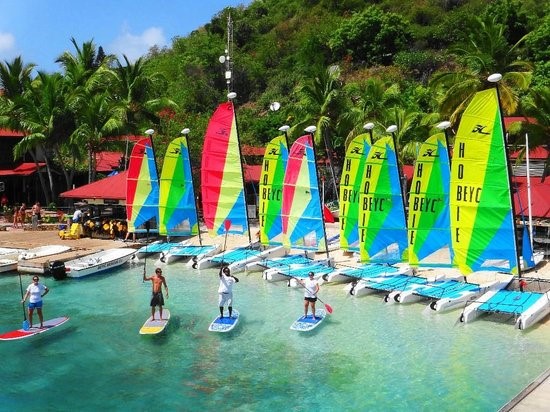 You will not get bored at Bitter End. The club has large fleets of top of the line sailboats, skiffs, windsurfers, roomy excursion boats and more.
Sailboats available include:
-Hobie Waves
-Hobie Getaways
-Laser Standard, Radial, 4.7
-Rhodes 19
-C420s & Z420s
-LP Bahias
-IC24s
-Optimists
-Picos
-Bugs
In addition to the small boat sailing around the club, Bitter End also has Boston Whalers, kayaks, stand up paddle boards, and larger vessels for day trips to see other amazing parts of the British Virgin Islands.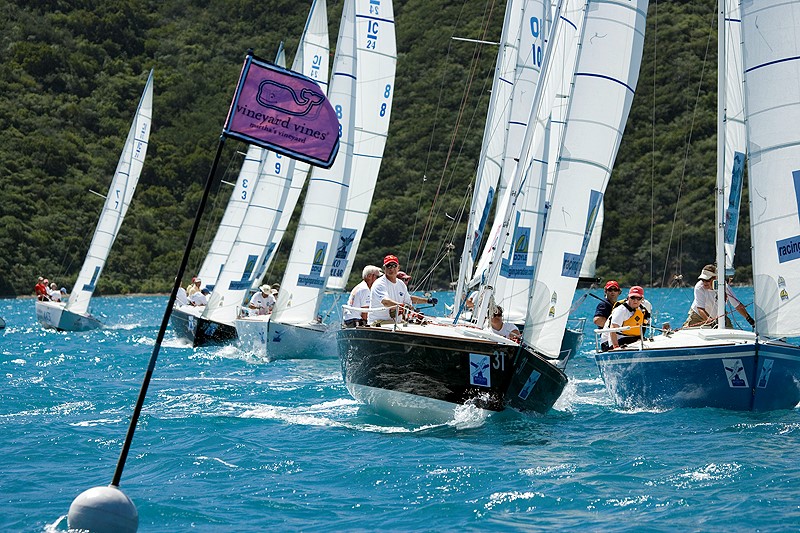 In addition the pleasure sailing, the club also hosts some serious racing events. The most notable is the annual Pro Am where resort guests are invited to crew for professionals of the Americas Cup, Olympics and other legends of the sailing world on the IC-24s. The regatta is a week-long event held the last week in October each year.
To quote the club, "As Bitter End has evolved, its course has remained constant: families remain at its core." Still owned by the Hokin family, their dedication is for the resorts longevity and in taking great satisfaction in providing each guest with an enjoyable, one-of-a-kind vacation.
For more information on the Bitter End Yacht Club please visit their website here,
http://www.beyc.com/