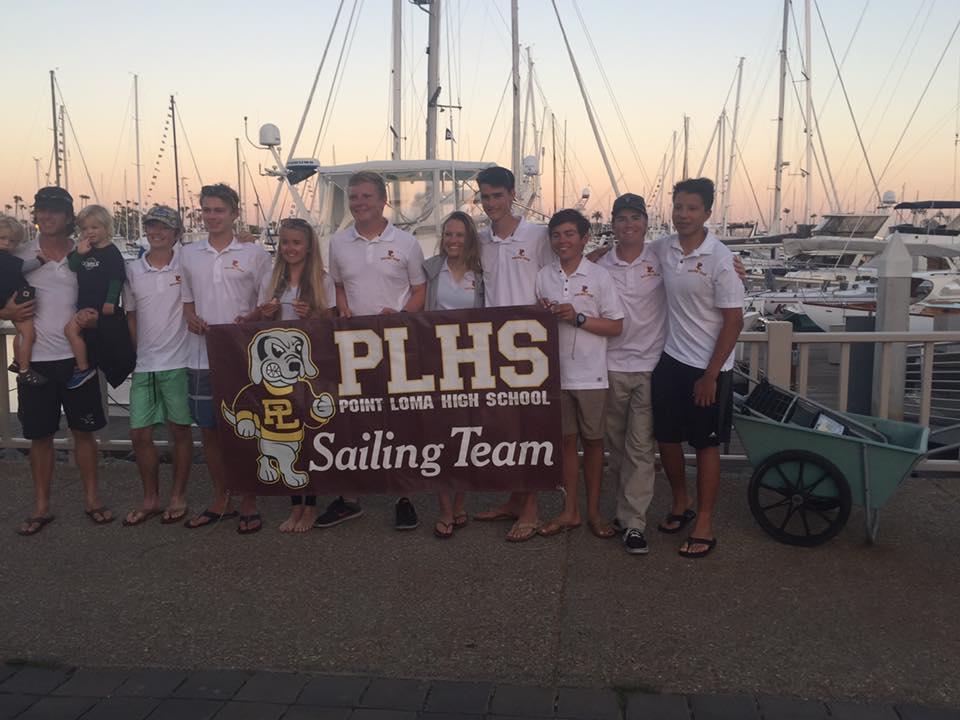 Point Loma High School, located in San Diego, California, has been a force in high school sailing for a long time. Most recently, it seems the Pointers are at, or near, the top of most national-level leader-boards, most of the time. This year, the Point Loma Pointers put it all together, and collectively had an incredible season, winning the Mallory Trophy (fleet racing), finishing second at the Baker Trophy (team racing), and 4th place at the Cressy Trophy (singlehanded radial). Wow. Read our interview below with Head Coach Steve Hunt to learn more about PLHS Sailing.
Sail1Design supports high school sailing, because it is where future great one-design sailors, in may cases, are made. We are proud, with the help of KO Sailing, to present this award annually to the top high school sailing team in the country. This year, KO Sailing will give the winning team a $750 Gift Certificate to their awesome online store!!! Sailors and fans, please shop at KO Sailing and support them; they do a tremendous amount for youth and high school sailing!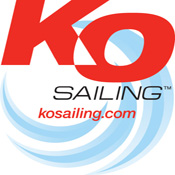 Our panel of judges looks at the entire season of district events, and of course, the Mallory and Baker National Championship results. To win this award, at a minimum, the team must qualify for at least one of these events. We also look for participation in the Singhlended Cressy National championship in the fall. Finally, we encourage written nomination submissions. If you think your sailing team deserves this award, tell us why in a 200 word minimum letter, to [email protected]. This award is presented annually, in June, after the preceding year's full high school sailing season.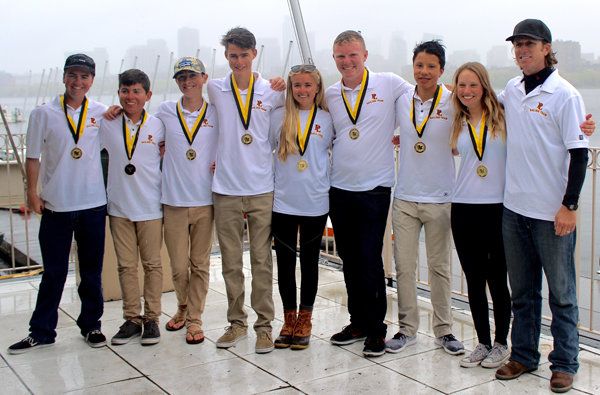 Says Mark McNamara, president of KO Sailing, "KO sailing is a major supporter for competitive sailors between the ages of 8 and 18, helping them to compete at the highest level. To us, the High School Team of the year award is a perfect way to recognize those teams for their success and achievements in their respective elements. There is a great synergy between what KO Sailing is doing on the ground, and at events, in support of what these recipients have achieved. This program is just a great way for the country to recognize those sailors as they grow. Sail 1 Design, with their expertise and as the information resource for all things one design, is the only team to work with."
AWARD WINNERS
  2016-2017          – Point Loma High School
  2015-2016          – St. George's School
SID: Steve, congratulations to your team, and to you, for your championship season. Sail1Design and KO Sailing, after looking at the results in national championships, have awarded PL with the HS Sailing team of the Year award. We understand PL's been pretty good for a long time. How many Championships has your program won in the Baker, Mallory, and Cressy?
A:  Wow, we are very excited and honored to hear we have won this prestigious award. Many thanks to Sail1Design and KO Sailing for considering us. The team is very happy to hear the news!  Point Loma Sailing Team has won 7 Mallory Championships, 7 Baker Championships and 2 Cressy Championships. We have been very fortunate to have many top level sailor's come through the program.
S1D: I noticed that sailing is not listed in the PLHS website. Are you a club sport? Does your school know how good you  are??
A:  We are a club sport at PL and I'm not sure if they know how good we are. (-:
S1D: You've been nominated (and won) the Coach of the Year award in the past. How do you think your team will feel about this award?
A:  I think the team will be deeply honored and excited to be called the Sail1Design and KO sailing team of the year. I think we correlate it to winning the Fowle Trophy in college sailing. A symbol of a very successful year showing our skills in three different disciplines of sailing.
S1D: Along the lines of the last question, championships don't happen by accident, over and over again. We'd like to congratulate you as well on your coaching. Can you tell us what it's like to coach this program? What's your secret?? ?
A:  I feel very lucky to coach this program. Point Loma and San Diego have many great junior programs and sailing families which continually provide excellent sailor's to Point Loma High's Sailing team. We also get to practice out of the San Diego Yacht Club which has a brand-new fleet of 24 FJ's, as well as great weather year-round and a perfect place to sail minutes from the yacht club.  They also have a state-of-the-art sailing center with wonderful A/V capabilities, which helps us debrief very well.  I'm not sure if there is one secret to coaching we'll, there are many. I have worked very hard at becoming a better coach every year, and probably the best thing is I've been doing it for 12 years now. I try to learn every year continually improve.  If I had to give advice to a younger coach I'd probably say do your best to help your sailors win, and avoid being a jerk. Sailing well is harder than it looks.
S1D: You coach part time, yes? What else do you do to round out your professional time?
A:  My other job is professional sailing.  I find the two jobs complement each other very well. When I'm not coaching the kids I'm off competing in various regattas around the world and I get to bring home valuable lessons to share with the kids. Also watching many races and starts and acting as race committee at practice improves my professional sailing and general "smarts" around the race course.  If you watch a lot of sailing, and do a lot of sailing, you can't help but get better as long as you stay passionate.
S1D: As much as you can, could you please introduce us to your sailors?
A:  We have a team rule not to talk about any individual sailor's. We win and lose as a team. So we have 35 amazing young men and women working hard to improve their own sailing and represent Point Loma Sailing team as best they can. This award is shared by the team equally. I would like to take this opportunity though to introduce our assistant coach. Jake Reynolds is an alumni of our team and recently graduated from the College of Charleston as a three-time collegiate All-American and national champion.  He did a large amount of the coaching this year and did a fabulous job. We certainly would not have received this award without him.
S1D: Fun fact time. Does PLHS Sailing Team have a favorite food or restaurant on the road? If you travel a lot, you must eat out together?  Any superstitions? Tell us something unique about PLHS Sailing….
A:  The only superstition I can think of is we don't wear the regatta t-shirts until "after" the regatta is over. Also, being from California the team loves to eat In-N-Out burgers on the way home from regattas!  You can't go wrong with a double double, french fries and a milkshake.  The kids also know some secret things to order from the menu, items that only the locals know. And unfortunately I'm not allowed to share those here. Haha
ABOUT KO SAILING
KO Sailing is a premier provider of performance and recreational sailboats, kayaks, stand up paddle boards and accessories for the competitive one design racer or the water sports enthusiast. Whether it's a pair of hiking pants for your Laser sailor,  kayaker, or your child's first Optimist, KO Sailing will ensure your water experience is a success. KO Sailing offers three convenient ways to shop. Visit the retail store in Seabrook, Texas, visit the KO Sailing support trailer at a race event or shop online catalog at kosailing.com.