PORTLAND, ME (May 28, 2019) — SailMaine hosted the 2019 Baker Team Race Championship, right in downtown Portland, a beautiful location, and I believe the first time a HS National Championship has been held in Maine! 12 of the nations top teams battled it out on a nice southerly-Saturday, with winds ranging from 5-13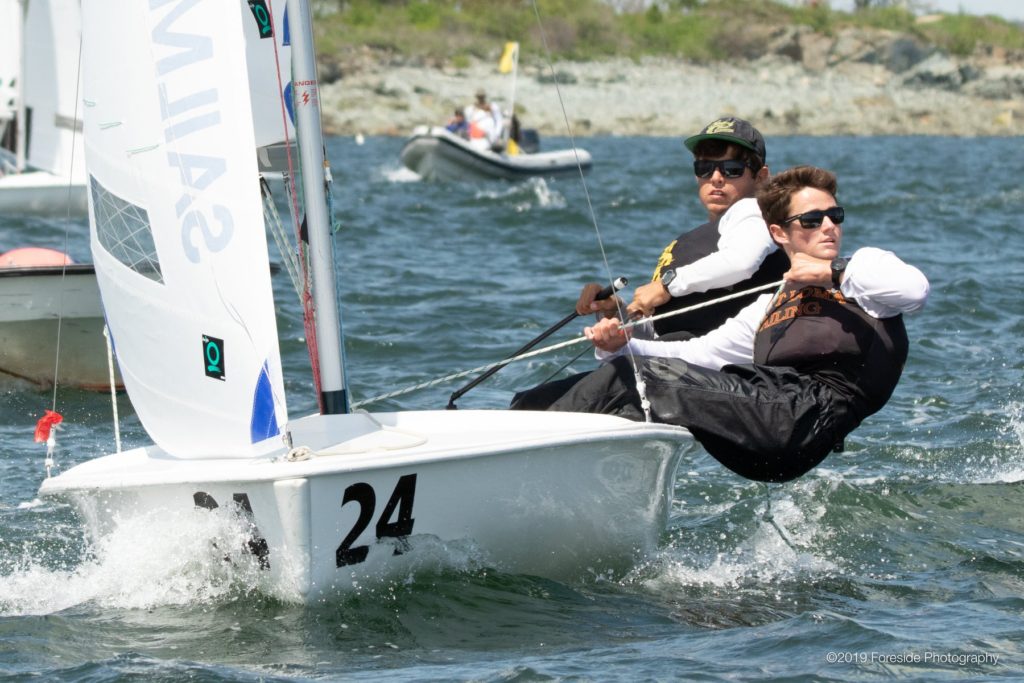 knots. After a long day, the first qualifying round was complete, save for a few re-sails. Antilles School won the day, with an impressive 10-1 record.
First thing Sunday, the re-sails/tiebreakers were sailed, and the final 4 teams were: Antilles, Point Loma, Christchurch, and Ransom Everglades. From that moment on, Christchurch caught fire, and never looked back, earning the 2019 TR National Champion title. In second was the venerable Point Loma, followed by Ransom Everglades, a young and up-and-coming team to round out the podium.
The regatta was a great success overall, and the teams seemed to like the "Turbo" 420's with brand new sails from Quantum Sails.
Full results HERE