Jensen Beach, FL  03/03/2019:  Two hundred six boats (206!!) sailed this past Sat/Sun in the Sunshine State Optimist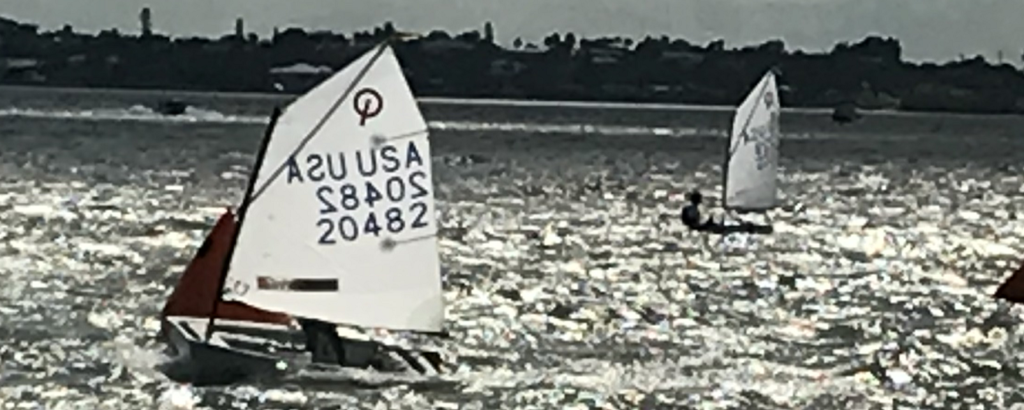 Championship, and most all of the top Optimist sailors in the country were there competing. The regatta featured light and shifty winds mostly, till race 5 on Sunday, when the wind built to 20+ knots, allowing the heavy-air sailors some opportunity to show their stuff.
The top 3 were separated only by a point each, so this one was close, after the throw-out. Congratulations to JACK REDMOND(12 pts) of Lauderdale YC for a great win at a highly competitive event!! Rounding out the top 3 was Freddie Parkin(13pts) and Tommy Sitzmann(14pts). Top Girl? Laura Hamilton(26pts), 2 points ahead of Samara Walshe.
TOP 10 OVERALL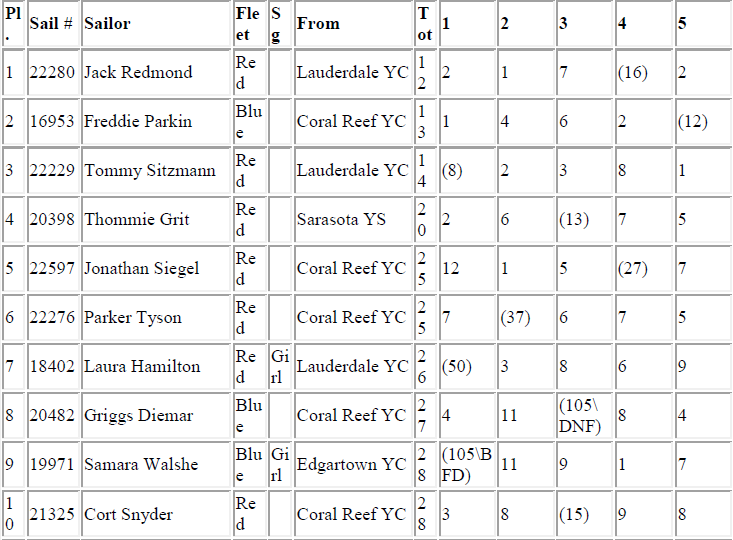 For full Results CLICK HERE