From Yale Sailing Coach Bill Healy:
I'm trying to find the original US I420 perpetual national championship trophy. I have a not so great photo of it attached here. It's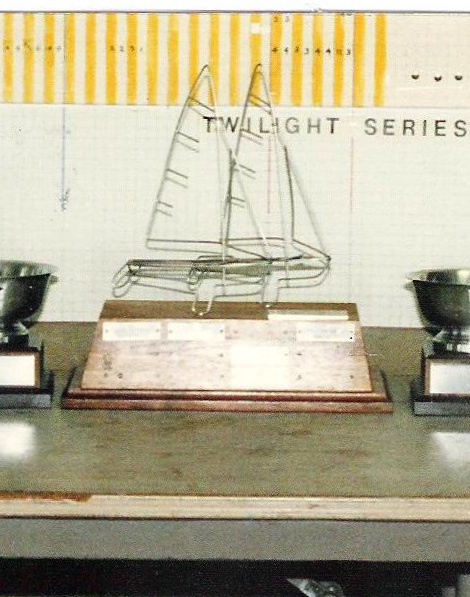 a wire outline of two 420's Sailing upwind. When the class went dormant here in the US the trophy was lost and forgotten about. With the class making a little bit of a comeback it would be nice to keep awarding it. I think there are some famous names on there; Benjamin, Reeser, Hutchinson.
If you have any information leading to the discovery of this trophy, please EMAIL US!