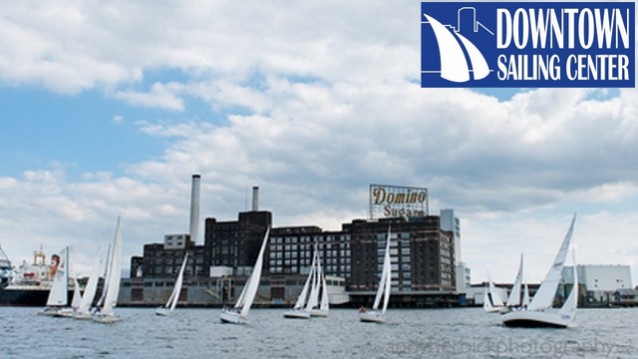 The Downtown Sailing Center (DSC) is an award-winning, nonprofit 501 (c)(3) community sailing center offering sailing instruction and access to sailing through a variety of programming to the Greater Baltimore Community since 1994.
News Flash: Downtown Sailing Center is hiring 2 full-time positions, a Community Programs Director, and a Fleet & Membership Programs Director!!
The Downtown Sailing Center programs are available to the entire community. For adults, we offer adult education, recreational sailing open sails, Thursday Night Racing and cruising education. For youth, we offer junior's camp, outreach programming that includes STEM curriculum, literacy education and Sailing Instructor Certification. For persons with disabilities we offer, accessible Saturdays, racing education and group outings.
"The Downtown Sailing Center provides quality education and life enriching programs that promote self-esteem and teamwork through the joy of sailing.  The Downtown Sailing Center is committed to promoting an environment of inclusiveness and accessibility, especially to youth, persons with disabilities, and those with limited opportunity."
We achieve our mission by: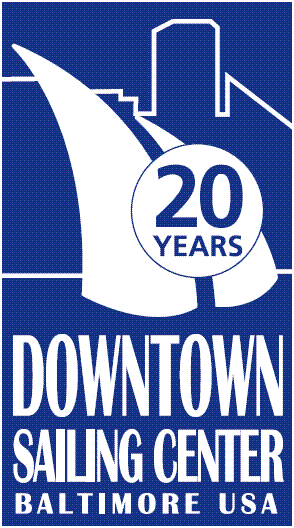 offering the community affordable access to quality sailing programs and events;
providing education in sailing and water safety skills at all levels for all ages and abilities; and
sponsoring both recreational and racing opportunities.
The DSC's many sailing programs include junior day and overnight sailing camps, outreach programs for at-risk youth and persons with disabilities, adult lessons, cruising, open recreational sailing, corporate outings and team building, charters and racing.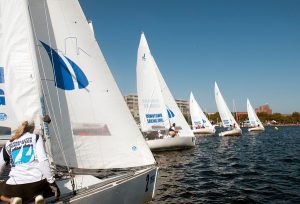 The DSC is one of several hundred community sailing centers recognized by US SAILING, the national governing body of sailing. The DSC was recognized by US SAILING as the Outstanding New Program in 1997, Outstanding Seasonal Program in 1999 and Outstanding Community Program in 2012.
The Downtown Sailing Center's (DSC) fleet of nearly forty boats, both daysailers and cruisers, as well as a handful of small powerboats. Many of the daysailers and all of the cruisers and powerboats have been donated to the DSC. Much of the fleet maintenance is performed by DSC members on a volunteer basis. Boats that are donated to the DSC are maintained — and, in many cases, restored — by members, then put into the fleet to be used in the DSC's programs and activities. Many of the cruisers are offered for sale after being part of the DSC's programs for three years.