College Team Racing is back! Sail1Design is pleased to publish the first of many Spring 2020 ICSA Team Race Rankings, brought to you by Dynamic Dollies. Our ranking panel this spring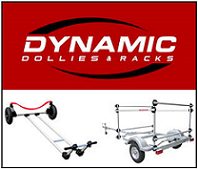 includes: Johnny Norfleet (Fordham), Charles Higgins (Tulane), Martim Anderson (Yale), Cori Radtke (Bowdoin), and Clinton Hayes. Rankers are asked to rank their top 16 teams, and from there, we take the averages. Ranking panel also shares quick thoughts/comments as well, so if you click on each ranked teams bar, you'll see them!
Enough is enough… GO CHECK OUT THE RANKINGS!!!