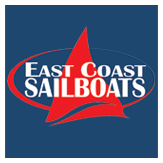 East Coast Sailboats has been teaching sailing on the Outer Banks since 2012. Our experienced and professional staff of Instructors, excellent fleet of sailboats, superior locations, warm shallow waters and steady breezes make sailing on the Currituck sound the best location on the Outer Banks. Whether it is a First Sail, Private lesson or Summer Sailing camp, we will be able to tailor sailing instruction individually or as a group. The goal  is to provide an exciting and fun experience.  During which students develop sailing skills, learn seamanship, water safety, gain self-confidence and most importantly have fun!!
We look forward to sailing with you! We are seeking several Sailing Instructors for Summer, 2018.
Sailing School and Watersports operation are seeking several highly motivated and enthusiastic individuals with a strong background in sailing instructing and coaching in the Outer Banks of NC.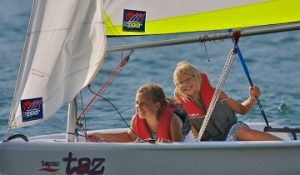 Instructors are responsible for leading and coaching youth camps between the ages of 7 – 15 and adults sailing lessons. We work to promote activities that help youth and adults develop confidence and individual skills development among participants. Instructor will be responsible for ensuring the health and safety of all the participants and facilitating groups and individuals in a manner that is consistent with our overall philosophy. We value teamwork, safety/risk management consciousness and hardworking individuals who have a fun attitude and approach toward working with youth and adults. The program uses Topaz and Flying Scot Sailboats.