Sail1Design Performance Coaching
Back by popular demand, Sail1Design is hosting a Spring Optimist dinghy training session on 24-25 March 2018. Sailing will take place on the Magothy River, home of nationally-ranked Severn School Sailing team, just north of Annapolis, MD. Our venue is a perfect place to sail; very short sail out and in, no boat traffic, and great spring winds.

These sessions are for RWB sailors with Optimist racing experience. Applications are by resume and open until filled. We are excited this fall to blend both experienced adult professional coaching with peer coaches out on the water, who will be able to display boat handling techniques that made them so successful in the Optimist sailing world.

Training will focus on:
Boat setup/preparation
big fleet start simulation / big fleet management and tactics
boat speed drills upwind & downwind
boat handling / video feedback
basic team racing concepts (time allowing)
Sailors will train on the water and de-brief off the water with video. Coaches include experienced adults along with recent top-level graduates of the Optimist class. By providing both adult and peer coaching, we feel this clinic will provide unique and very beneficial insights for aspiring Optimist sailors. Each sailor will leave with a notebook full of notes, goals, and tuning tips designed expressly for them.
For more information, please contact Sail1Design: coaching@sail1design.com   or 443-220-2089

REGISTRATION & APPLICATION
To Register, visit this Google form and complete. Space is limited, so register now to confirm a spot. After registering, you will receive an invoice, which will serve as your confirmation that you have a spot:
S1D OPTIMIST SPRING CLINIC REGISTRATION
SCHEDULE
This is a 2 day training session 24-25 MARCH 2018
Saturday                              0900-1600
Sunday                                 0900-1500
FEES
Per day:
$175 for Saturday
$175 for Sunday
All days:               $325 for both
HOTELS/MOTELS NEARBY
Coaches
Tom Sitzmann
A lifelong educator, professional sailmaker/sail loft owner, and pro sailor, Tom has coached sailing and directed sailing programs from Maine to Annapolis, and after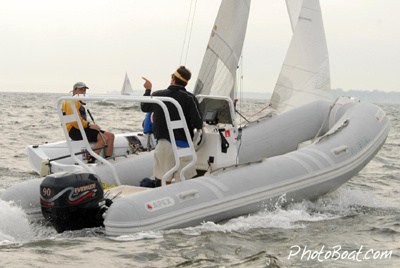 working with both Tufts and Dartmouth sailing teams, was an assistant offshore & dinghy coach at the USNA, head intercollegiate coach at Bowdoin College, and is now head coach at Severn School, where he founded their modern program with its own private venue, and guided the team to a National championship and many other honors. As a competitor Tom had top regional and national-level success in the Laser, J/24, and J/22 classes.
More recently Tom has coached Optimists at the 2017 US Nationals, Atlantic Coast Championship, among others. Tom has worked hard to learn the ins and outs of Optimist tuning, and given his years of one-design  racing and sail-making experience, provides valuable lessons for young, up-and-coming Optimist sailors looking to get to the next level.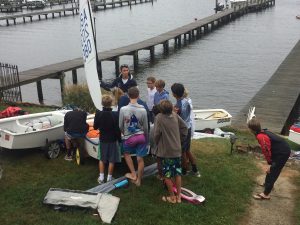 Apprentice coaches:
Sam Bruce (Former Optimist World team race champion)
Jordan Bruce ( Former Optimist National Team Member)
Maddie Hawkins (Former Optimist World/National Team member, current Ida Lewis / 420 North American Champion)