For much of Brendan Sailing's 34-year history, the Annapolis waterfront has been our primary home. Since 1985 we have been operating out of Annapolis Sailing School on Bembe Beach where we have an outstanding partnership with the sailing school and the community. In 2005, we expanded our programs St. Mary's College of Maryland in St. Mary's City, MD. Through partnership with the college, we introduced the program's overnight camp session, where participants get the opportunity to gain a sense of independence by staying on campus in the SMCM resident halls. Recently in 2018, our organization has added a new after school program in Washington DC. Operating in the Fall and Spring months.
Brendan Sailing seeks sailing Instructors to teach beginning and intermediate lessons for youth. Brendan Sailing needs fun and energetic sailing instructors for 7 week program. We sail off the Bemebe Beach in Annapolis and at St. Mary's College. Mid June to July 26th. Housing available. We will pay or reimburse for US Sailing certifications. For more information and to apply, CLICK HERE!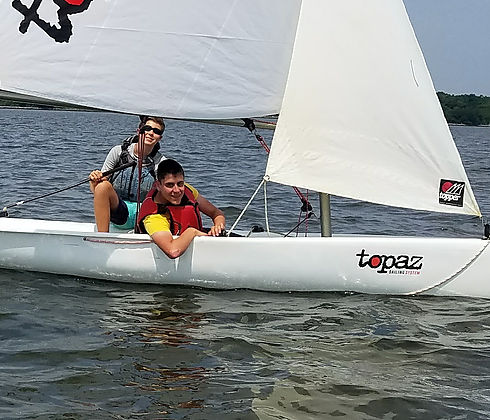 Jim Muldoon is the founder of the Brendan Sailing Program. In 1985 he was inspired to start Brendan Sailing by his son with dyslexia, Jim Muldoon Jr, who at a young age became a successful sailor on his father's racing yacht DONNYBROOK. "One day I noticed that this young boy, who was having trouble telling his right hand from his left hand, knew port from starboard and that he was telling my crew, these big burly sailors, how to run the boat…and they were listening to him" Muldoon said. "That's what this program does, it builds a foundation for self-confidence, allowing the kids to be more confident and surer of themselves, and not just in sailing but in other pursuits as well."
Since the program's inception, more than 600 young people, ages 11 to 18, have been introduced to the joys of sailing, and, in the process, improved relationships with their peers and built self-esteem, confidence, and maturity.
Annapolis, MD – April 1, 2019 – The Brendan Sailing Program has been generously awarded $25,000 in new grant funding from two local Annapolis area organizations: The Kathryn and Jerry Wood Foundation and The Brick Companies Foundation.
The grants will allow the Brendan Sailing Program to continue its mission to build pathways for self-confidence and personal growth in children with learning differences through individually tailored experiential instruction in sailing. Brendan Sailing will use the funds to award additional scholarships for Brendan Sailing Program's three base-programs in Annapolis, St. Mary's College of Maryland, and Washington DC. "We are thrilled to have received these awards from foundations who see value in our efforts to build self-confidence and teach life skills to youth with learning differences through sailing.  We pride ourselves on never turning away a student for financial reasons.  Thanks to the generosity of these two supporters we can provide scholarships this season for youth throughout the region" said Executive Director Charlie Arms.
Registration is now open for Brendan Sailing's summer programs. The after-school program hosted at DC Sail will run on Tuesdays & Thursdays from 4:00pm-6:00pm starting on April 23 and ending on June 6.  The Annapolis Day Camp sessions take place at Annapolis Sailing School on June 17-28 and July 1-12. Fun camp activities include: sailing, beach exploration, swimming, friendships, watershed & US Sailing's STEM program are all part of the Annapolis camp that runs Monday-Friday 9:00am-4:00pm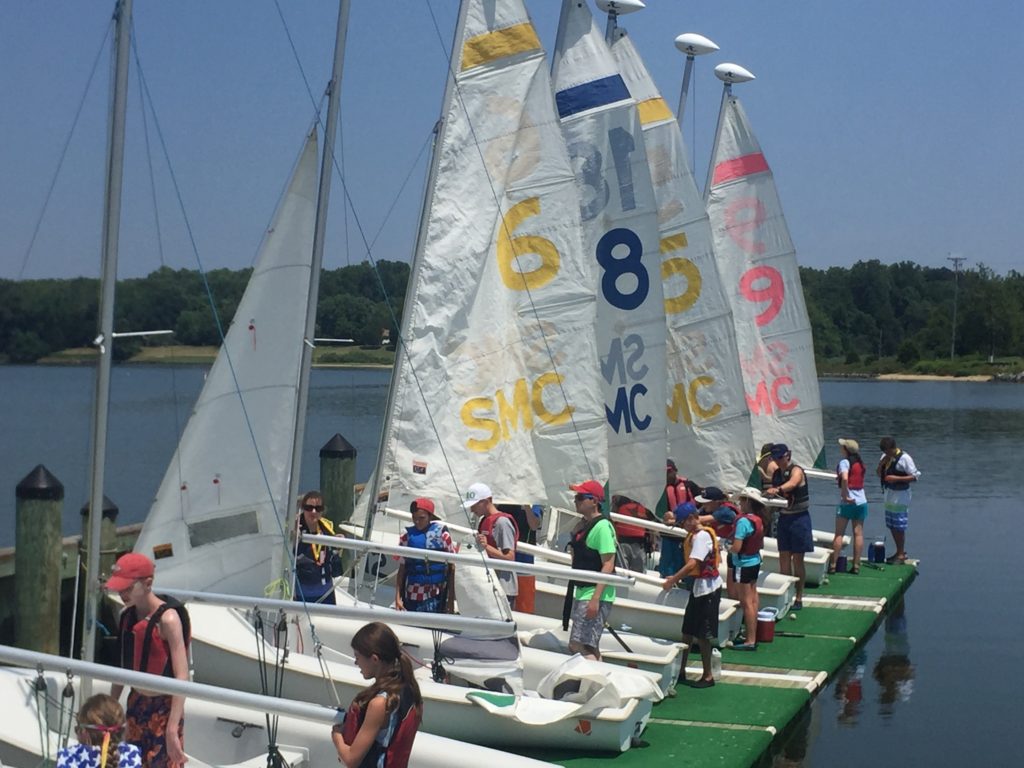 The program at St. Mary's College of Maryland offers both Day and Overnight Camps July 17-26. Overnight students sleep in the residence halls on campus, take meals in the student dining center, and learn to sail at the James P. Muldoon River Center on the banks of the St. Mary's River.In addition to sailing, campers experience other water activities such as swimming, kayaking, stand-up paddle boarding, and canoeing. Through Brendan Sailing's partnership with Spirit of America, students also have the option to learn powerboating and obtain their Maryland Safe Boating Certificate.