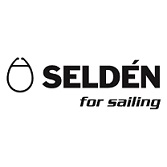 Selden Mast has been a great team member and sponsor of Sail1Design for many years. We are pleased to publish this announcement, so if you are a J/24 sailor, or know someone who is, make sure to read this or share! The 2018 Seldén J/24 mast brings new life to an old class which has no plans of slowing down! A brand new boom is the most obvious new offering, while those who have spent time in the class will certainly appreciate changes to the Seldén J/24 mast. Selden J/24 Class Data Sheet HERE.
"Over the past few years some of the top sailors in the Class have asked us for modifications to our mast. (These were) Small things like halyard exit layouts and the spreader arrangement. Finally we've been able to make those adjustments and deliver a race-ready product the way the USA Sailors want it" Said Tim Fitzgerald of Seldén Mast Inc. in Charleston, SC.
Typically if you have a Seldén mast you need Seldén standing rigging, but for the J24 the mast works with existing standing rigging which conveniently allows class veterans to use rigging they already have.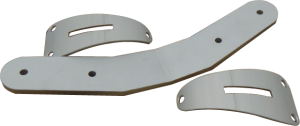 The spreader bracket was re-designed using aluminum from the same extrusion the mast is made. This prevents electrolysis and lessens potential for corrosion, as well as reduces weight aloft. The typical arrangement uses stainless steel where Seldén uses aluminum. The steel is significantly heavier.
An all new boom is available which keeps to Class requirements and is delivered weighing in at minimum "tip weight". "We had to add a 1lb corrector weight to the end to make it weigh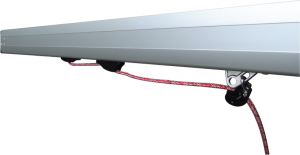 enough, essentially turning it into a big golf club.. but lots of J24 owners like to golf. They should love this thing", Fitzgerald says with a smile. "There used to be a weight rule for the spinnaker pole, but that has been removed. If that ever changes with the boom, it's easy to remove the weight". Anyone who's rebuilt a J24 outhaul will notice the new boom uses integrated outhaul sheaves which keep the internal outhaul spread apart so as to avoid twisting and binding over the years.


Another subtle but important difference with the boom that will be appreciated is the track mounted hardware Seldén uses which eliminates all external protrusions.  If you've ever snagged a life jacket or ripped a spinnaker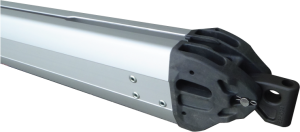 you'll surely enjoy your extra time at the party instead of fixing sails or covering the boom in glide tape.
The new boom comes with a gooseneck toggle to plug right into existing J24 masts.
The new kits are available now for ordering through Seldén authorized Dealers and can be picked up before or at Charleston Race Week in April!