Portland Yacht Club, Falmouth Foreside, Maine.   15 July 2020–  Yesterday at the 
Portland Yacht Club
 Summer Optimist Regatta on a cool day with the sun peeking out of cumulus clouds every so often, the
North MNR-Series Optimist sails
finally
 got a chance to stretch their legs, and wow, what a show.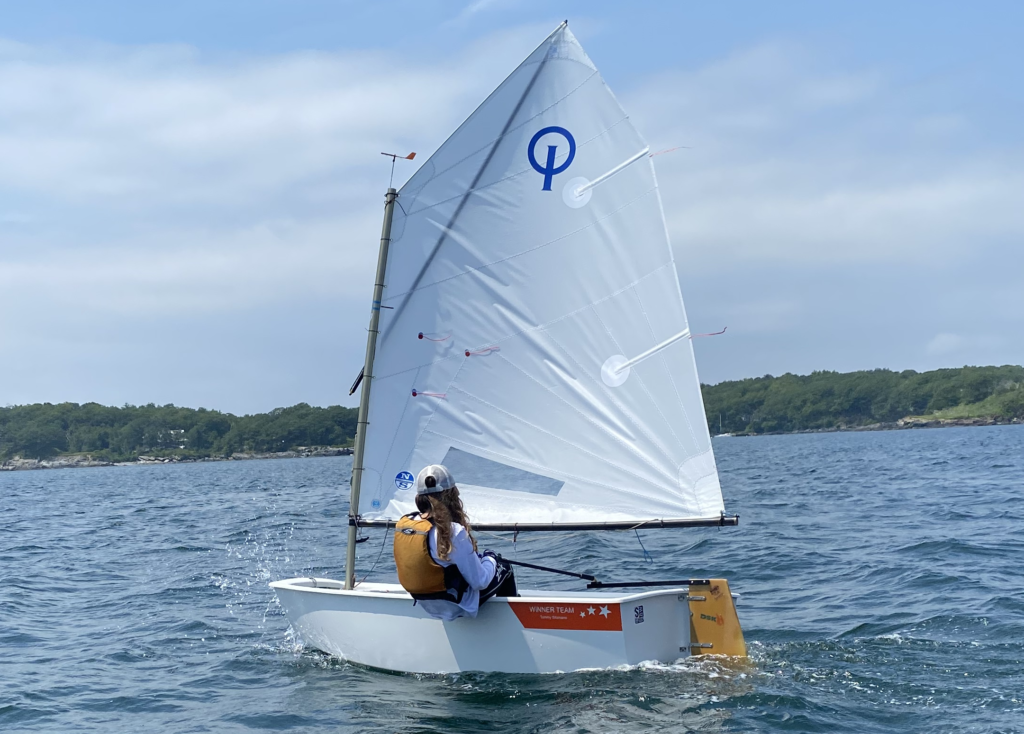 This sail, designed and developed by North Sails Mike Marshall with input from a bunch of talented sailors and sail designers, reflects a big step forward in Optimist sailing; it is designed to excel in a wide range of conditions and more importantly, to accommodate the more physical way the boat is sailed today. With proper tuning, this North MNR Optimist sail has a very dynamic range, and seems only to get faster (than the competition) as the breeze increases.
After undergoing exhaustive design, testing, and development, the sail was set to launch and go to battle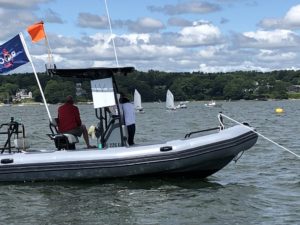 in 2020. As we all know only too well what's happened in the world this year, it simply has not had a chance to get out there in competition, as events and regattas, one by one, vanished. Waiting patiently, but with eager anticipation, the time finally came, and yesterday at the PYC Summer Optimist Regatta, the sail was unleashed.
Portland Yacht Club (founded in 1869) is a fantastic, 
historic club
 located in Falmouth, Maine. The race committee, run by one one Maine's legendary sailors Dr. Tim Tolford (I believe Maine's first 505 sailor…), showed off their local talent and knowledge, and deftly snapped off 5 races with only a few general recalls, with varying courses out on Casco Bay on a picture-perfect day for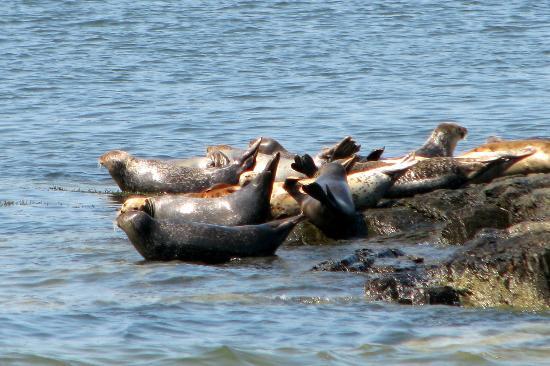 sailing.  It was really great to see 30+ Optimist sailors safely, and finally, back on the water enjoying this beautiful sport. Along with some parent fans scouting around the course in powerboats, nearby on Sturdivant I. Ledge, several harbor seals basked on the box-seat rocks, enjoying the show as well.
Current and pressure varied over the race course, and sailors often had to leverage their tactics on which of the two was more important; a few times it was current that won out over pressure. The sailors were treated to a puffy 5-12 knot Northerly that eventually veered itself all the way to the East by the last race.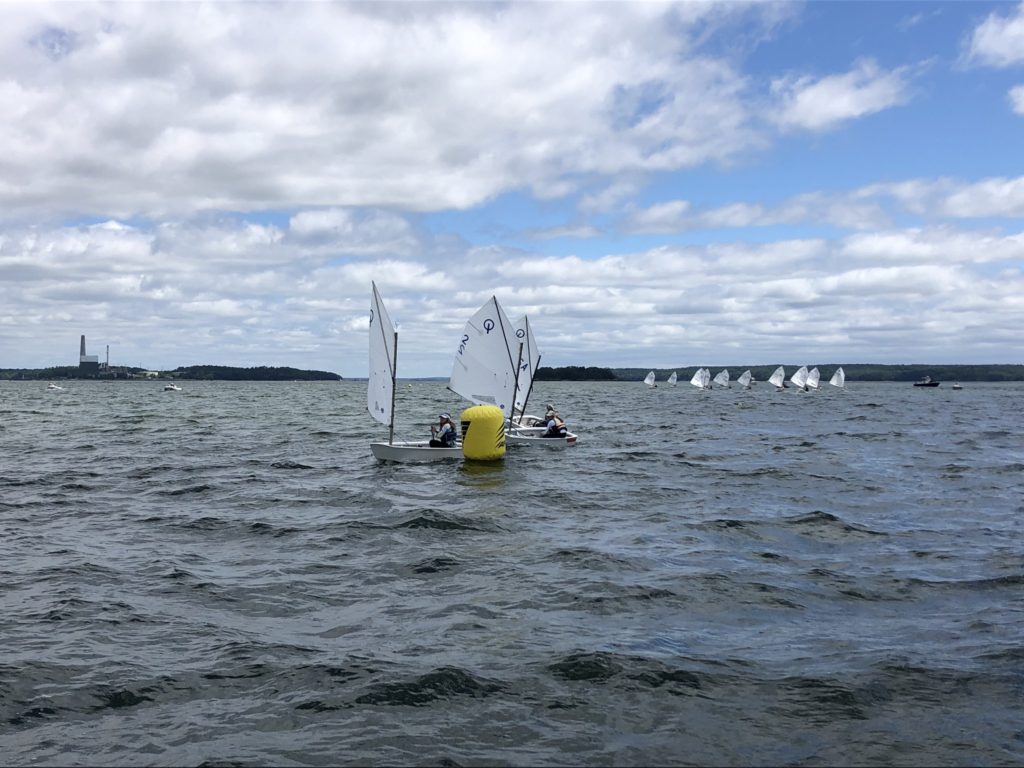 There were two North MNR Optimist sails in fleet yesterday, Annie Sitzmann(11 years old) and Skye Johnson(13 years old), both using these sails for the very first time. They learned quickly, and showed incredible acceleration off the starting line, and blazing straight-line speed up and downwind. A few times their starts weren't ideal, yet they were able to hold their lanes and still find clear air. This was a dramatic scene, as once these two got free, they were untouchable. In fact, all 5 races yesterday were won by a North MNR sail, and overall, North Sails swept the podium, with the MNR2 and MNR3 sails first and second, and third place going to a North R4 sail. Wow!
So far, so fast. We are very excited about this sail, and would love to work with any young sailors interested in trying new things to improve. We believe this sail is a difference-maker, and welcome your input. Please contact North Sails Optimist expert 
Tom Sitzmann
to learn more. We are MORE than happy to help!