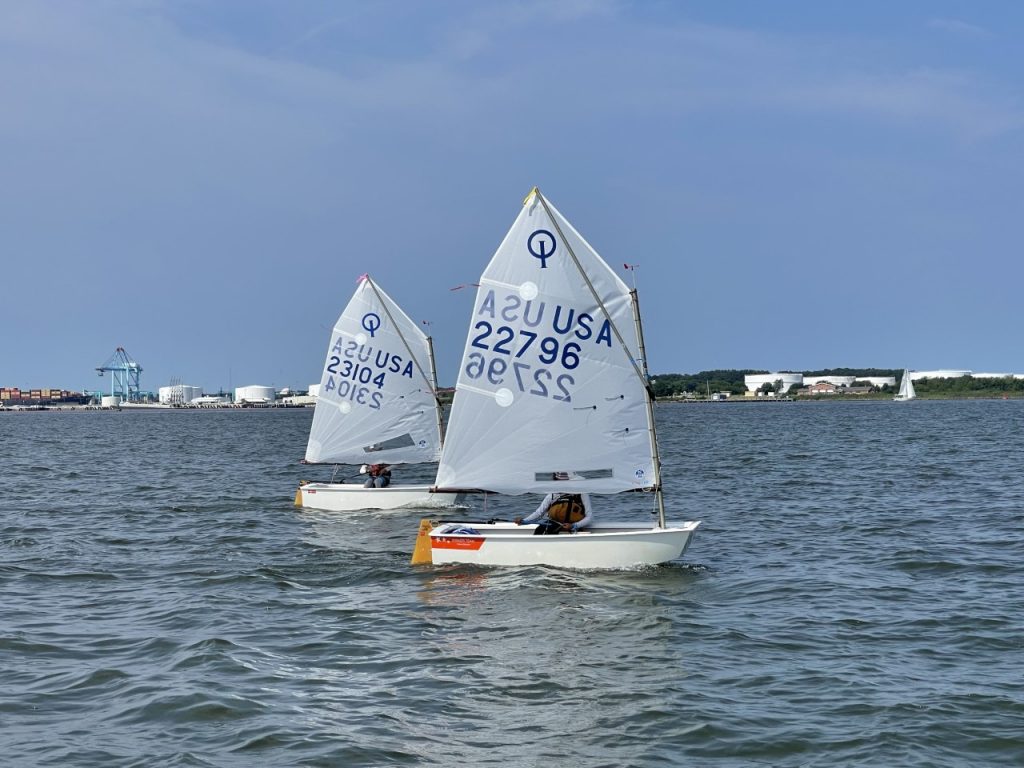 Well, the Anemoi (Zephyrus, Notus, Eurus, and Boreas, the wind gods) sure seemed to team up to confound the US Optimist National Championship this year. While the Girls National championship (a one-day event at the beginning of the event) had good winds, the 4-day National championship event could only muster 7 races total, and that included three on the last day just to get there. So, the event was left to be determined through qualifying rounds only, with no gold fleet races.
Ironically, just as the event ended (early yesterday around 1pm) the winds came up nicely. The team race portion of the championship starts in a few days across the river at Hampton Yacht Club.
In hot, sticky weather, with so many variables, at times extremely light, shifty, unstable and unsettled winds, sailors were challenged to post any type of consistent scores. Out of 260 boats, one sailor, however, did just that, with impressive consistency. Home-town sailor James Allgeier won the regatta, never finishing worse than 4th. Way to go! For full results CLICK HERE
That's one big ship! The photos underneath are actually from that very cargo ship… courtesy of Ben Schill!!