By Airwaves Writer Abby Tindall

Abby's passion for sailing was fostered during her summers at Edgartown Yacht Club on Martha's Vineyard. Inspiring her to become more involved in the sport, Abby now participates in the C420 youth sailing circuit and crews for her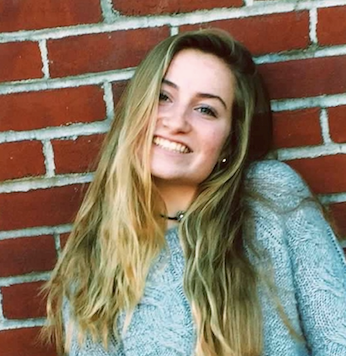 high school Severn School, in the Annapolis area. Abby is now herself a recruited senior, and looking forward to sailing in college. You can reach Abby at [email protected]
The tips and tricks to navigate the scary adventure of college visiting
STEP 1, PREPARATION: these are eight items you should consider bringing to make your visit a tad bit easier
College visits for prospective recruits can be scary. They're a great opportunity to get to know the student life, campus, and team, but it can also be stressful entering a new environment knowing very few people. Its important to portray yourself well, so here's some words of advice from someone who has done a few…
Bring FLIP FLOPS – most bathrooms can be gross so just avoid the nastiness and bring the shoes for changing at night
Bring a WASH CLOTH – if you don't bring a washcloth you'll try washing your face and realize there's nothing to dry it off except your shirt… and that's uncomfortable
Bring a reusable WATER BOTTLE – I prefer camelbak with the straw because its easy to just start drinking and you don't have to deal with unscrewing lids etc. (they have a nice range of colors too including, but not limited to, these)
*water bottles are great because if you are ever in an awkward situation by yourself just drink water and you can look like you have a purpose without feeling a need to check your phone
*they also show that you're an athlete who likes to stay hydrated, which coaches love
Shower BEFORE going – that way you don't have to mess with the whole process
Bring a BOOK/WORK – when hosts are doing homework you need something to do or else they'll feel like they need to entertain you, which isn't good for them
Bring a BACKPACK/NOTEBOOK – neither are completely necessary but the backpack is convenient if you want to fit in with everyone else and look like a true college student. The notebook I never personally used but a friend's host asked her to take notes so its always good to just have in case.
Bring good OUTFITS – prep your outfits ahead of time so that its one less thing to worry about in the morning. Most hosts will need to get up early and they will leave very little time to get ready. If you prep nice outfits, when they ask you how much time you need in the morning you can be an easy guest that only needs the same amount of time as them.
Get in contact with your host BEFORE – it's so much easier if you know exactly where you are going. Also check if they need you to bring anything (sleeping bag, blanket, etc.)
STEP 2, ON CAMPUS: once you get there, make sure you are always on your game. these are just some tips on how to put your best foot forward.
Feel free to ask your hosts ANYTHING – it makes the conversation flow easily if you're always asking questions. Asking about the dorm situation or food programs are easy ones that they're more than happy to answer…
Be EASYGOING – if your host asks to go somewhere, go! if they ask which you would rather do (and you can't tell which one they want) then add a little of your own input but end with "but I really have no preference, I'm happy to do whatever"
DON'T go on your phone a lot – it makes you seem distanced and shows a lack of involvement in the school
DON'T be a smart a** – no one likes when the students act like they're the best sailors in the world and try to prove it. Just act low-key.
Always have THINGS TO SAY ready – this is key if you never want a lot of awkward moments. For instance:
*If they ask "how was the trip?" you could respond "ahhaa it was great! I got to stop by Lu's on the way"  or "well, my flight got delayed but it's all good!" or "very uneventful which was nice."
*If they ask "how were the classes ?" you could respond "the chemistry class was so cool because I knew some of the stuff and could follow along" or "the physics class was so tough but the teacher was incredible" or "I was a little lost at times but the course was so interesting."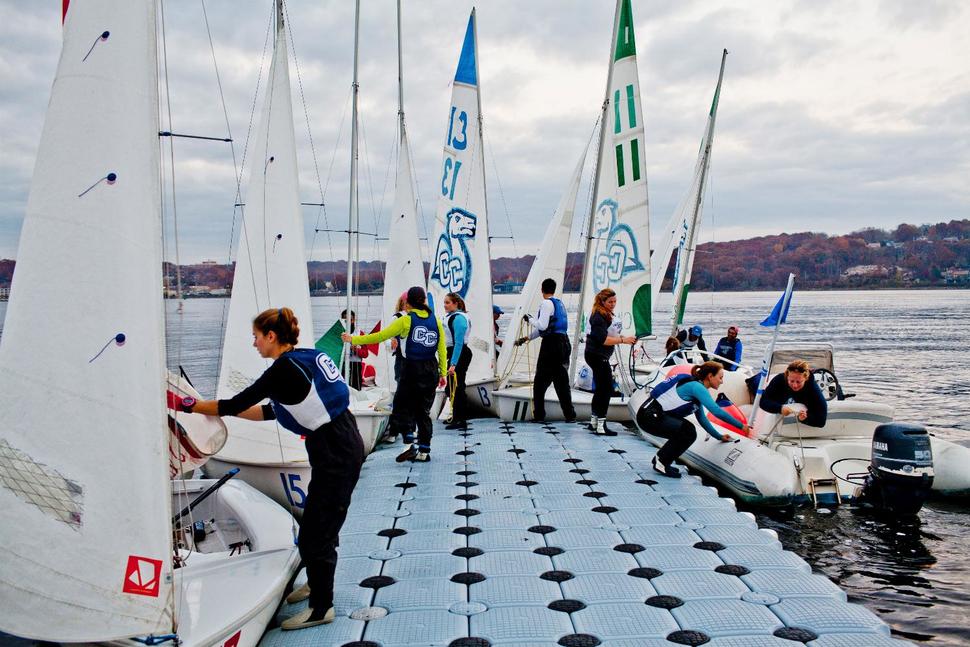 Always have QUESTIONS ready –  coaches will often ask "do you have any questions for me?" and you want to be prepared. This would be a good thing to discuss with your parents beforehand. They can help you come up with topics and talking points. You can inquire about anything but here's some suggestions:
team dynamic
resources
academia vs athletics
opportunities / internships nearby
admissions process / next step
MOST IMPORTANT TIP : take in all you can and ask yourself if you could see yourself there! While helping the students and coaches get to know you as a person is great but make sure you're getting to know the college too. College will be exciting and fun so make sure you learn which place will make it perfect for you.
When in DOUBT, just follow my dad's advice: "be cool."
STEP 3, FOLLOW UP:
When you've gone home, reflect on what you loved about the visit and craft an email. Most of the time during you meeting with coaches they will tell you that the next step is to send in scores and transcripts etc. during junior year and update them throughout. So, start by thanking them for organizing the visit, then add a blurb about parts of the school that you loved, and end by ensuring them that you will keep them in the loop!
While these tips and tricks can't promise that you'll get recruited, a good visit can distinguish you. It lets coaches know that you could fit in well.
See also: