By Airwaves writer Rachel Bennung
Sailors fouling during practice can become a problem. It becomes an even bigger problem when they don't do their circles. Some may think this isn't a big deal, however, practicing how you race is vital in a sailors development. Not doing their circles in practice can lead to not doing them in regattas. This leads me to, how can you make sailors understand the importance of practicing how you race?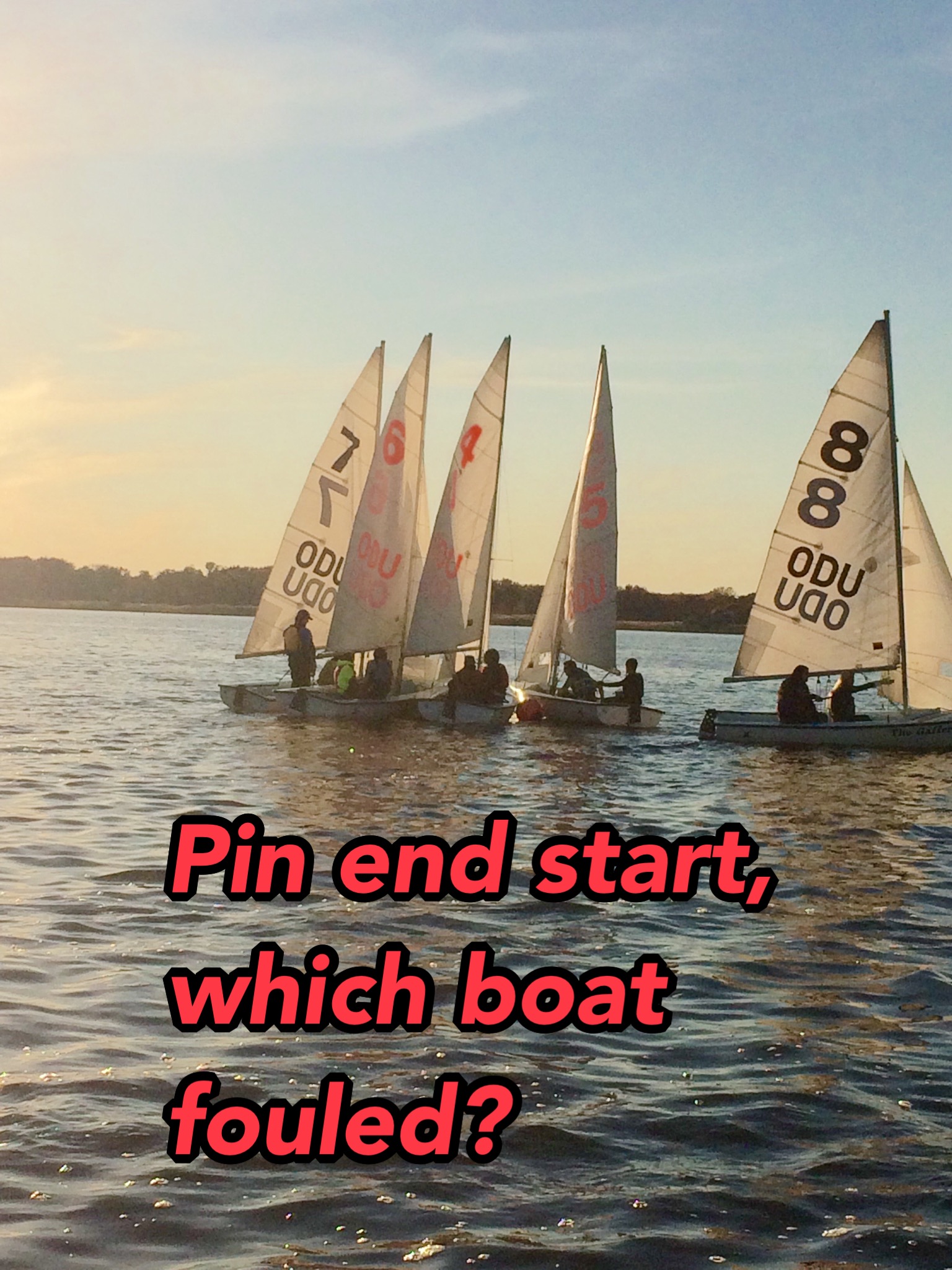 Have you ever heard from a sailor during practice, "Do I really have to do my circles, it's only practice." This happens across the board in junior sailing, high school sailing, and college sailing. So how can we make these kids understand how important doing these penalty turns are in practice. Here are 3 steps to help to break sailors of these bad habits during practice and become all around better sailors.
If you see a sailor foul another boat or hit a mark and not do their circles, you need to try and approach them and have them spin. Briefly explain how they fouled, but let them do their spins and finish the drill.
Once the drill is complete head over to that sailor and explain how they fouled in that race. Ask them did they know they fouled and if so why didn't they spin? We want to make sure the kids understand why they fouled. Then suggest what they could have done differently to avoid the situation.
Once on land in the debrief you need to recognize that sailors mistake. You want to explain to the group how they fouled and reiterate why its important to do your circles. Explain to the group how the boat could have avoided fouling. Then remind the group we practice how we race and explain the importance of this.
These are easy ways to help sailors to understand their mistakes. Pointing it out and having them do it during practice will make them be accountable, and ultimately help them so they don't foul while racing in a regatta. However, if they do end up fouling they know their mistake and get their circles done quickly and efficiently.
Another struggle some coaches may have is dealing with sailors that get fouled, but don't make their friends or other sailors do their spins. Some of these sailors are timid to call out their friends or just someone they don't know. We need to help these sailors have more confidence and get more aggressive with their sailing. You can approach this subject in practice both on the water and off the water. Again here are 3 steps in approaching this situation.
If you see a sailor get fouled and not say anything to the other boat. Remind them at the time of the incident, for example "Protest boat 18, boat 10 they fouled you." Give a brief summery of how they were fouled and let them finish the drill.
After the drill or practice race talk to the boat and ask them did they know they were fouled. If they did, explain they need to be more vocal and make that sailor accountable for fouling
In your debrief on land again talk to the group about being more aggressive when sailors foul them. Explain how they need to be vocal and make sailors even their friends be accountable for fouling in practice. Even though it's practice you need to practice how you race and say protesting if a boat fouls you.
We need to make sure all sailors are understanding that practice is getting us ready for the big regatta. Some sailors need to be reminded that if they foul they spin. While some sailors need to be more vocal and call fellow sailors out when they foul them. Practicing how you race is vital to developing honest skilled sailors. These tips will hopefully help you get your sailors to more effectively practice how they race.