By Northeast Airwaves writer Paige Hoffman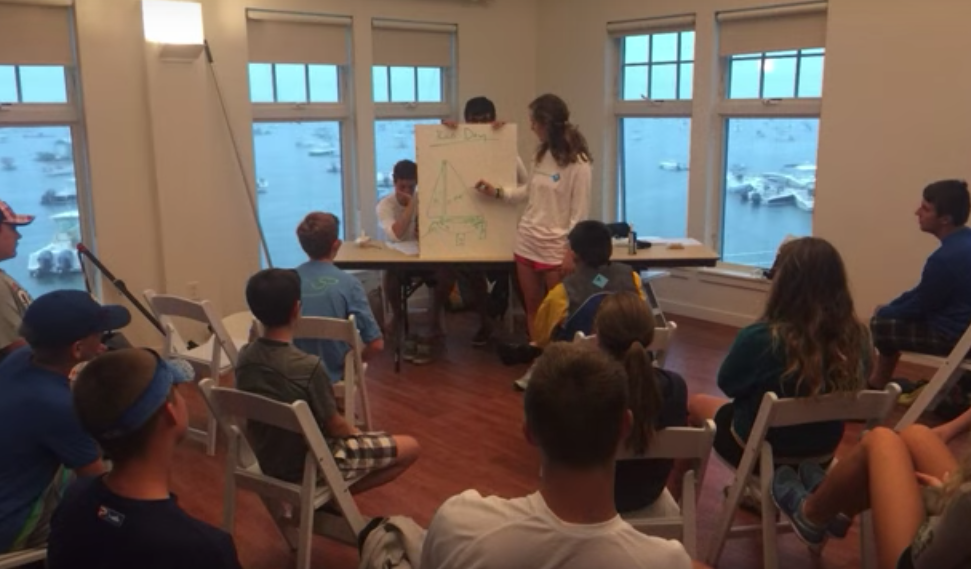 With summer sailing in full swing, the peak of competitive sailing is at its height. Summer race teams and recreational classes alike are running all over the country. Everyone remembers the first time they started their journey as a sailor. Some didn't begin sailing until high school or college, but many others started off in summer junior sailing programs. As a result, many of these sailors end up working as summer instructors in the programs they learned to sail in. Whether you began your racing days in Green Fleet, or were new to sailing altogether when you began competing, chances are you have some experience working in or around a junior program.
With over twelve hundred registered yacht clubs in the United States, and countless community boating programs, there is always a demand for sailing instructors. Consequently, many high school and college sailors, sailing students themselves, find jobs working in programs like these. I grew up sailing at Duxbury Bay Maritime School, and as a result found it easy to acquire a job there, having had connections with the Junior Sailing Program director through high school sailing. Getting the job was easy enough, but I soon realized that coaching is a lot more than simply being a competent sailor myself.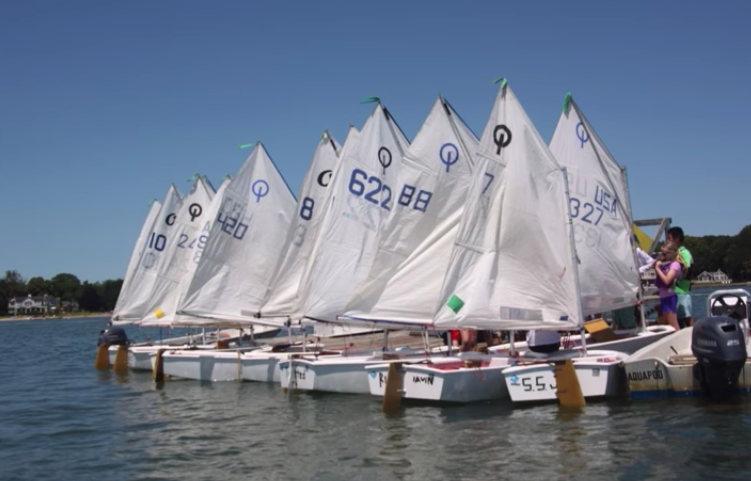 Like most junior instructors, I started off at age sixteen teaching classes as a sort of assistant to a more experienced instructor. This experience was invaluable to me as a person with really no prior teaching knowledge. I was able to learn the ropes of working with young sailors while making money and preparing myself for teaching more independently. Menial tasks, filling gas tanks, dropping marks, bailing boats, unpleasant as they seem, create hardworking and well-conditioned sailors. Being a junior instructor is sort of like being a freshman in high school or college. You're expected to listen and work diligently, but also to make mistakes and learn from them. I can still remember the devastation I felt as a first year instructor when I fell out of a docked boat and lost a radio. It wasn't a big deal in the grand scheme of things, but at the time, confessing to my boss was daunting. It helps to remember that even the oldest and most senior of sailing coaches were young once too, and that they too have broken equipment, lost equipment, and circumstantially made the same mistakes that young instructors are making now. If there is one thing to stress about being a junior instructor, it's that you too are a student in this point in your teaching career. Listening to and watching how the older instructors teach and handle their students is a big part of your job too. Taking a backseat role and simply letting them take charge is not preparing you to be a competent teacher yourself. No matter how many times you have to fight for students attention, or tow them upwind when they can't figure out how to get out of irons, the actions you take towards preparing your students as sailors will help you prepare you as a coach.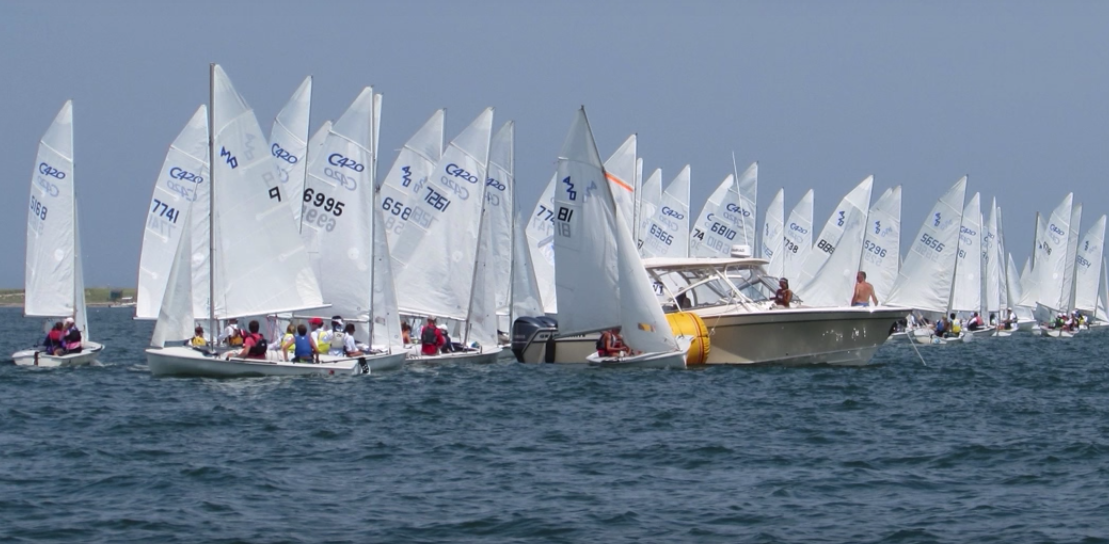 Explaining to children the fundamentals of sailing helps you to gain a deeper understanding of the sport and take pride in your own abilities as a sailor, something that can never be accomplished in any way but spreading a love and understanding of the water to others. You can sail in the most competitive events in the world, participate in the highest-level clinics in sailing, but if you never spread your appreciation for the sport onto others, you will never quite experience the kind of pride you feel watching a young sailor catch onto the sport and succeed.
About Paige Hoffman, Northeast/High School Sailing Airwaves Reporter

Paige started sailing at age ten at Duxbury Bay Maritime School. By age twelve, she was competing in Optis and transitioned to 420 sailing when she was fourteen, becoming a member of the Duxbury High School sailing team as a freshman in high school and racing through club programs at Duxbury Bay Maritime school in the fall and summer seasons. In the summer, she works as a Junior Sailing Instructor at Duxbury Bay Maritime School, teaching younger sailors the fundamentals of sailing. In 2016, she helped her team win the Mass Bay League Team Race Championship and was named co-captain of her team for the 2017 spring season.