Maybe you have tried it once or twice, perhaps not at all, but it's time for you to put foam rolling into your daily routine. Foam rolling will enhance your performance out on the water, help with your recovery, and better your everyday life. It can change your life as it has for so many athletes including me.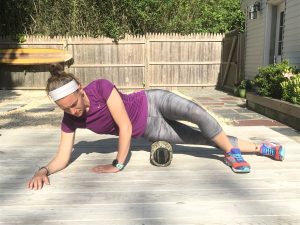 When I started foam rolling three years ago, it changed my life. When I finished my first full marathon, I could barely walk after. I found out I had iliotibial band syndrome which is a pain on the outside of the knee due to tissue rubbing on your bone. At this point I was getting certified to become a personal training when I reached the section on flexibility, I learned all about foam rolling and the benefits. Once I started incorporating foam rolling into my routine my knee pain started to go away. Today I rarely have knee pain, and if I do, it's because I missed some foam rolling sessions.
What is Foam Rolling?
The technical term for foam rolling is self-myofascial release. It is used to release muscle tightness or trigger points. When you apply pressure to certain parts of your body, you can help muscles return to their normal length.
Benefits of Foam Rolling


1. Correct Muscles Imbalances
As you learned in my article Correct Muscles Imbalances Now For A Better Sailing Season Later, foam rolling can be used to correct muscles imbalances. By using a foam roller on your overactive muscles, you can correct your muscles imbalances. You can read my previous article on which muscles to foam roll to correct Pronation distortion syndrome, lower-crossed syndrome, and upper-crossed syndrome.
2. Increase Flexibility and Mobility
Stretching, in general, has shown to increase your flexibility and mobility. Now newer research is showing that by foam rolling before and after activity you can increase your flexibility and mobility even more. By increasing these, you will improve your athletic performance out on the water. Foam rolling will also help to maintain your flexibility and mobility as you age.
3. Prevent Injury and Aid in Recovery

The best way to avoid an injury is to prevent one from ever occurring. By stretching and using foam rolling before and after sailing you can make that possible. When we regularly use our muscles for activities like in sailing they get tense from the activity. To prevent pulling anything we can use foam rolling to release that tension and avoid injuries. Foam rolling also aids in your recovery so tomorrow you can wake up and do it again without any pain or injury.
How To Foam Roll
So now that you know what foam rolling is and the benefits, how do you do it? In the video below, you will learn how to foam roll the hip flexors, IT band, hamstrings, glutes, calves, quadriceps, upper back, and lats. To use a foam roller properly, you want to apply moderate pressure to a muscle using the roller and your bodyweight. You want to roll slowly and when you find a tight or painful area stop and hold the roller there for at least 30 seconds. You want to hold a little longer if the area is still tight after 30 seconds. It will be painful, but you don't want it to be unbearable. If you feel as the pain is too much take some of the pressure off.

The Don'ts of Foam Rolling
1. Don't Roll Too Fast
A lot of people make the mistake of just rolling their muscle back and forth very quickly. But as you just learned you want to roll very slowly and find that tight area and then hold it. You need to give your muscles time to adapt and manage the pressure to be able to relax.
2. Don't Spend Too Much Time On One Area
Some people when they start foam rolling aren't sure how long to spend, and they end up spending way too much time on one muscle group. As I said before you want to spend only 30 seconds and a little longer if that area is still tight. You should spend about 5-10 minutes before and after activity to foam roll.
3. Don't Foam Roll Your Lower Back
You can use the foam roller on your upper back, but you never want to foam roll your lower back. There are several reasons for this, but the biggest being a foam roller should only be used where you have bony protection for your organs. Your lower back doesn't have this therefore when you foam roll it you can end up hurting your spine.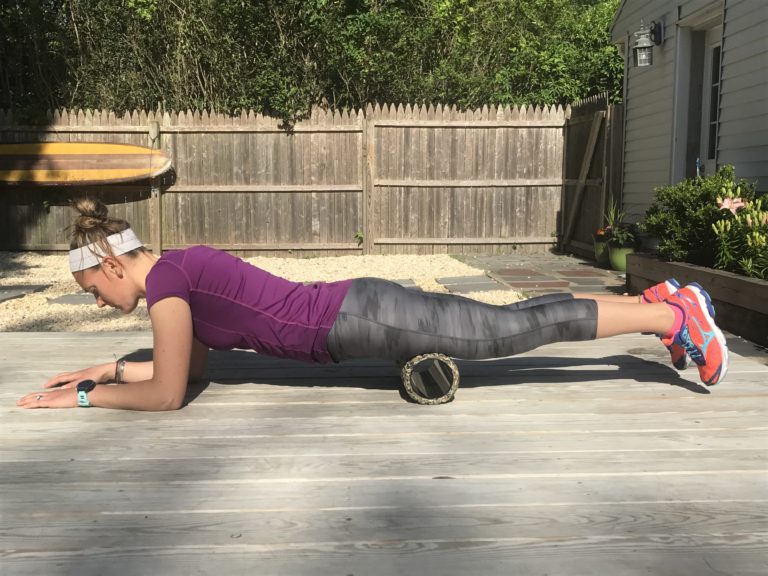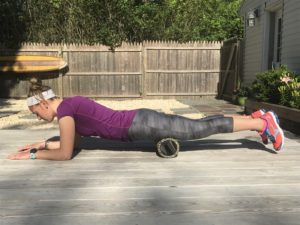 Foam rolling has changed my life as an athlete and in my everyday life. It could do wonders for you! If you want to better your sailing performance, enhance your recovery and your everyday life you need to add this to your routine now! You will be able to correct muscles imbalances, increase your flexibility and mobility, and prevent injury along with aid in your recovery. By adding foam rolling for only 5-10 minutes before and after sailing you can see these improvements. Why wait? Get out there and start rolling today!
For more information on fitness for sailing contact [email protected] Also check out Sailorcise on Facebook, Twitter, and Instagram for daily tips on fitness, nutrition, and sailing.