Making healthy choices to boost your sailing performance can be a hard task to accomplish. For a lot of people, they believe this statement to be true, however, eating healthy doesn't have to be hard and unpleasant. With a little learning and work, you can make eating healthy fun and easy! We all need to spend more time learning how we can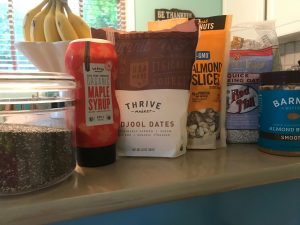 fuel our bodies better for boosting our performance on the water and improving our daily life.
For a lot of sailors eating healthy can be a challenge because of being on the water all day. A lot of times sailors bring granola bars as they are the easiest thing to snack on out on the water. However, a lot of the granola bars we are buying are filled with sugar and other ingredients that are hindering our performance. Before purchasing granola bars, you always want to check out the ingredient list to see what you are eating. However, the best way to always know what is in your food is to make it at home.
Making granola bars at home is fun and easy! It doesn't take long to make some great snacks you can take out on the water to fuel you throughout the day of sailing. There are tons of different recipes out there for you to try at home. Below you will find a simple recipe I love to make for my sailing adventures. Making great healthy food at home can be scary to start, but trust me it is easier than you think and can be lots of fun!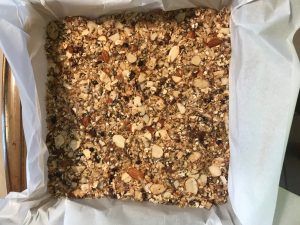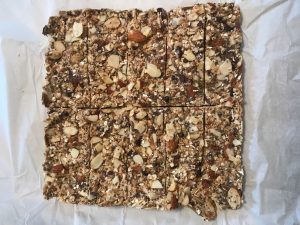 Sailors Snack Granola Bar Recipe:
Ingredients:
1 cup pitted Medjool dates
1/4 cup maple syrup or honey
1/3 cup peanut butter or almond butter
1 cup sliced almonds
1/4 cup chia seeds
1 1/2 cup rolled oats
optional: raisins, chocolate chips, cranberries, other nuts, etc.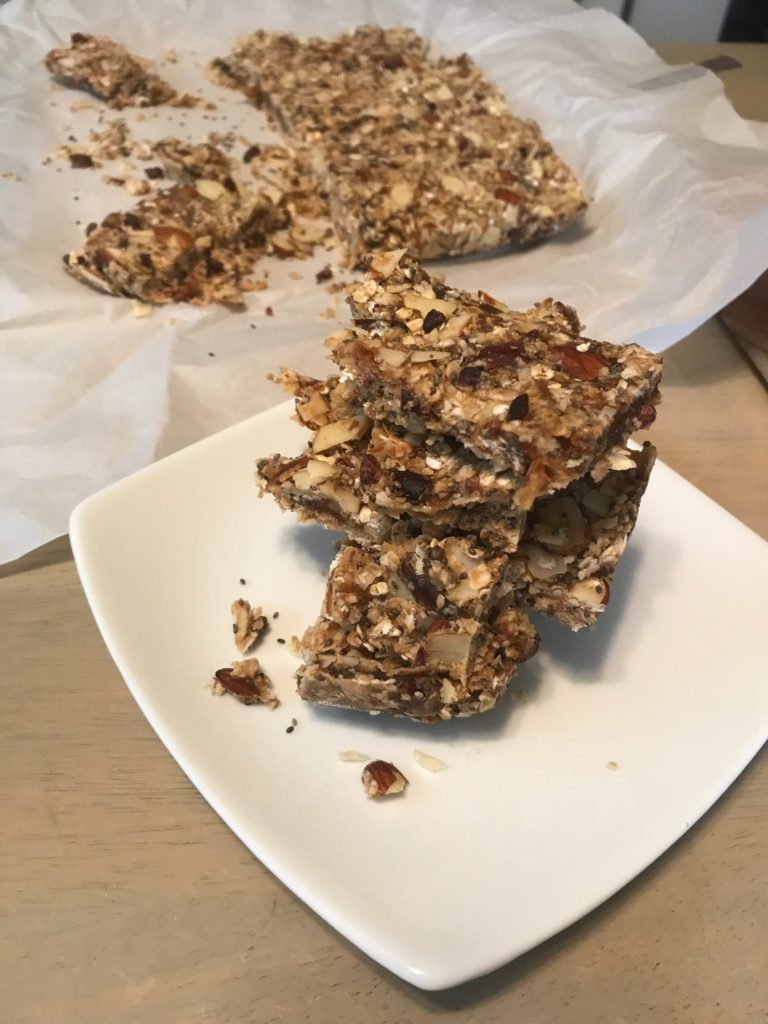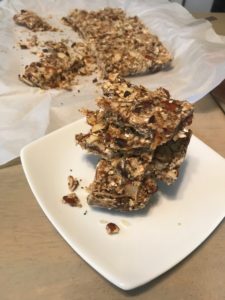 Instructions:
Process the dates in a food processor until it forms a dough like consistency.
Put sliced almonds, chia seeds, rolled oats, and dates in a large mixing bowl. Also, add additional ingredients if using.
Warm maple syrup or honey and nut butter in a saucepan over low heat.
Pour warm mixture over oat mixture and mix together. Using hands knead the mixture so consistent throughout.
Line a glass baking dish with parchment paper. Take mixture and flatten in baking dish.
Place dish into the freezer for at least 25 minutes to set.
Remove from freezer and cut bars.
Store bars in a container, until ready to enjoy. (store them in the freezer to keep them fresher.)
Enjoy Snacking Healthy!
For more information on fitness for sailing contact [email protected] Also check out Sailorcise on Facebook, Twitter, and Instagram for daily tips on fitness, nutrition, and sailing.