Sail1Design is elated to announce the winner of the McLaughlin S1D Optimist Sailor of the Year Award winner, Justin Callahan!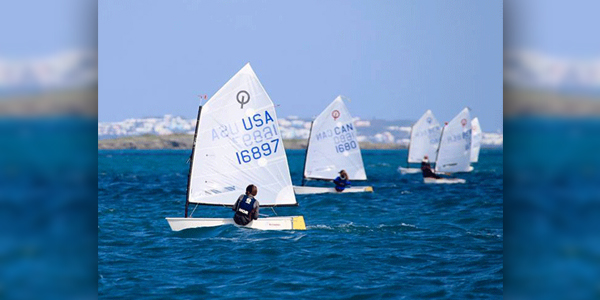 Optimist sailing, for so many, is where it all starts. In fact, there may be no healthier one-design class in North America than the US Optimist Class. Sail1Design is proud to salute this boat, the people involved in the class, but most importantly, the kids who get out there in sail in this great little boat. This is the Lone Wolf in training, the next great single-handed sailor!
This award, announced each January, goes to the Optimist sailor, who in the evaluation of our judge panel (from nominated sailors), had the best overall sailing year, for the preceding calendar year. This is YOUR award! We require written submissions of nomination; in fact we only choose from nominated sailors, and do not suggest nor solicit specific nominations.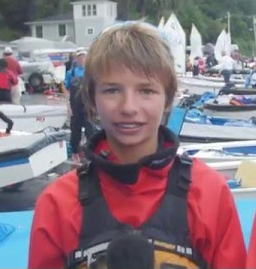 WHAT YOU WIN
Thanks to McLaughlin, the winner will get 3 great awards in addition to the honor of winning:
1. A beautiful, framed & engraved
painting to keep forever.
2. What's more, and in keeping with the philosophy of both Sail1Design & McLaughlin, the winner will have the opportunity to give "the gift of giving", or give back to sailing, and choose, on his or her own, an "up-and-coming" Optimist sailor to receive a FREE charter of a McLaughlin Optimist at a major US Optimist event on McLaughlin's schedule! Sail1Design will help work out details of when and where this great gift is made.
3. Finally, the winner will ALSO receive his or her own free charter at a major event as well!


We had a very difficult choice to make, as the nominations were incredibly impressive. The S1D panel was certainly impressed with Justin's race record; however we were even more impressed with his team racing ability, work ethic, sportsmanship, and the fact that he is well-liked and respected by his peers and competitors. This is a great recipe for long term success, in any endeavor, and we are very proud to have Justin win this award!! Read below excerpts from two separate nomination letters, to learn a bit more about Justin:
_____________________________________________
I am writing to nominate Justin Callahan for Sail1Design Sailor of the year, following one of the best years for an American Opti Sailor ever. I'v worked with Justin as his team race coach since the Fall of 2015, and think that he is incredibly deserving as a sailor, teammate, and human being!  Here's a summary of his accomplishments:
*Won the USODA Team Trials, the toughest and most important Opti Regatta of the year, in San Francisco, CA. He won 7 of 12 races and notched 3 2nd's, clinching the regatta before the final race of Gold Fleet.
*8th at Opti Worlds in Portugal, the top US Finisher and led the American's in winning the Nation's Cup – the award for given to the top overall country as determined by the top 4 finishers aggregate.
*Won Team Race Worlds on Team USA. First time for the Americans!
*3rd at IODA Asian Champs.
*Won Team Race Nationals in Houston, TX, sailing with LYC 1.
*Won the Opti Team Cup, Berlin, as part of of just the 2nd American Team ever to win it, and the first team ever to go undefeated (17-0). The Opti Team Cup is an annual event held since 1988 among the national teams of Europe. The USA Club team that wins Nationals receives an invite. While his brother Mitchell is officially the team captain, Justin was the best sailor at the regatta, and routinely took out multiple opponents to move his teammates ahead.
Other top accomplishments at USODA Regattas:
2nd Team Race Midwinters @ Lakewood YC. Team was undefeated before losing finals.
1st Valentines Regatta @ St Petersburg YC.
2nd SE Champs @ Key Biscayne YC.
7th Nationals @ Houston YC (not the biggest event for Optis and he had just gotten back from Worlds and won the Team Racing).
2nd Opti New England Champs @ SailNewport
1st Jersey State Champs (test event for 2017 Team Trails).
1st SE Champs @ Florida YC.
5th Opti Midwinters @ Southern YC. 
Justin loves to practice. His tacks in the Opti are really fun to watch, as is his feel for surfing waves. In 7 kts of Breeze sailing in from our win in Berlin, he asked to surf my coach boat wake, and got the Opti on a full plane for almost a minute! With team racing, I have seen him become a student of the rules and able to talk tactics off the water. He is always a great teammate – he enjoys competition in practice, so he wants his teammates to bring their best and says encouraging things to them. Overall, its been really cool to see him set the goal of being the best sailor in the US, and with a lot of hard work achieve it! With the Opti being the largest class in the US and World, consistently winning fleets of over 200 boats is remarkable, and with all the great coaches and clubs out there, the competition is at a really high level right now. The season Justin has put together vs national and World competition makes him deserving of Sail1Design's Youth Sailor of the Year Honor.
____________________________________________________________
From another nomination:
I've watched (Justin) sail all year long, and in my opinion, Justin Callahan has had the best regatta results all year.  Perhaps most impressive was Justin's dominating performance at the USODA Team Trials.  Arguably the hardest and most important event of the year, Justin won 7/12 races and finished 18 points ahead of 2nd place.  He was untouchable at that event; it wasn't fair.
Justin followed up that result with a top performance at the IODA Asian Championship.  In June, Justin attended the World Championship in Portugal and lead a strong contingent of Americans in the top 10 overall, finishing 8th.  Most impressive was their win at the Team Racing World Championship AND the Miami Herald Award for the top US team.
Continuing wit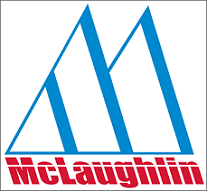 h his Team Racing success, Justin was an integral part of the Lauderdale YC team that won the US Team Racing Nationals, the LYC team race and represented the US at the Berlin Cup, winning that as well!  Not only was he arguably the best fleet racer in the country in 2016, but he is also thought of as the best team racer.
Every regatta that Justin sails in, he is a threat to win.
Justin is a great kid, very coach-able, thirsty for knowledge, and very hard-working.  His results speak for themselves, but his personality, dedication, and demeanor make him a very like-able person too.  I highly recommend him for the Sail One Design Optimist Sailor of the Year award.
Many thanks to our exclusive sponsor McLaughlin Boat Works. About McLaughlin:
The history of McLaughlin Boat Works (MBW) dates back to the 1960's in San Diego California with two passionate sailors, Earl Elms and Herb Shear. Operating under the name Chubasco (storm on the water), Elms and Shear designed the original Snipe mold used to build the famous McLaughlin Snipes that dominated the World Championships for over 30 years.
Eventually, California Snipe sailor and veteran boat builder Mike McLaughlin, who had worked at Chubasco most of his life, purchased the Snipe molds and moved the operation to Tennessee in response to the relocation of the International Snipe Headquarters to Chattanooga. Mike McLaughlin further expanded the company's success and helped distribute the McLaughlin Snipe on a worldwide spectrum.Steve Sherman, Indiana lake sailor, and father of three boys (two of whom presently work at McLaughlin) purchased the company from Mike McLaughlin in '86. Thus began the materialization of his life long dream of contributing to the sport of sailing and in particular the Snipe class.

Steve Sherman, owner and head engineer from McLaughlin Boat Works, working with Luis Horta, IODA Chief Measurer.
Steve's commitment to innovation and continual improvement combined with his natural curiosity and "hands on" approach led the company to successes in many classes. At one time the company built the Lightning, Day Sailor, Windmill, Highlander, Thistle and Tanzer 16. MBW has always taken pride in pushing the forefront of foam/composite technology, such as being one of the first, outside of the aerospace industry, to use a vacuum bag in performance sail craft back in the early 1980's. That history of innovation and continual improvement are evident today in our new dust and climate controlled production facility
Beginning in 1990, at the request of families from the St. Petersburg Yacht Club, Mclaughlin began a new tradition building its first International Optimist Dinghy. Today, Mclaughlin specializes in the Optimist and has become one of the leading manufacturers in the World.As Steve Sherman puts it, "the Optimist is the single most important element in keeping sailing alive and healthy in the world today.  From the tens of thousands of children that learn to sail each year around the world will come the sailors, Olympians, instructors, coaches and commodores of tomorrow's society. My dream of contributing to sailing has come true by a hundred fold."

Spencer Wiberley, Tom Coleman, and Steve Sherman posing with the 2500th IOD95 hull built at McLaughlin.
Holding true to the original ideas of Elms and Shear, MBW continues as a business run by sailors for the benefit of sailors. You cannot build a successful company without good people. MBW has assembled a group of like-minded sailors who believe that if you provide the finest in customer service and the best product money can buy the rest will take care of its self. This is why MBW is the premiere partner with the United States Optimist Dinghy class organization (USODA) and supporter of the International Optimist Dinghy Association (IODA).
McLaughlin's reputation has been built upon the principles of: Customer service, Exacting quality standards and Engineering fast durable racing yachts.
Over the last 10 years, MBW has also built a strong financial foundation by diversifying into other product lines that require high quality fiberglass work.   These include: Architectural ceiling domes, Play ground equipment, Enclosures for computer controlled industrial robots, Jeep hardtops and doors, Race car bodies, Bumper boats and bumper cars to name a few.