From the http://2019worlds.420sailing.org site, the final results are in for the 2019:
Congratulations to our new 420 Class World Champions, Martin Wizner/Pedro Ameneiro (ESP) in the Open, Vita Heathcote/Milly Boyle (GBR) in the Women, Odysseas Spanakis/Konstaninos Michalopoulos (GRE) in the U17 Open and Neus Ballester/Andrea Perello (ESP) in the U17 Women.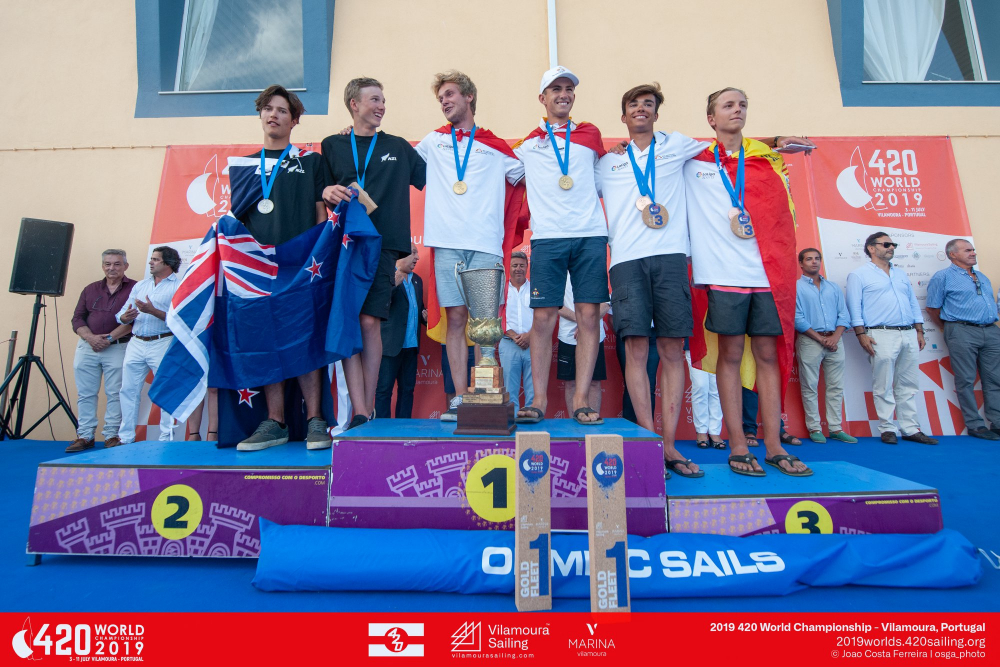 For full results go HERE
After a day of no racing yesterday, teams went into the final day ready for a three race schedule to complete an 11 race series.
The breeze started well, around 10 knots, but it was light, so teams knew it was possible only two races could be guaranteed and struck their game plan accordingly.
With races 9 and 10 done, race 11 got underway for the 420 Women gold fleet and 420 U17 gold fleet, but as the breeze continued to drop the Race Committee abandoned racing. A good decision for some, not for others – but that's sailing.
The 2019 420 World Championship came to a close this evening with the Medal Ceremony and prize giving, before celebrations continued at the pasta and disco after-party.
Racing throughout the ten races has been a showcase of superb talent, as the elite of 420 Class racing from around the world have gathered in Vilamoura, Portugal. 456 sailors from 24 nations have given their all, committed and passionate to be the best they can. Racing has been fast and dramatic, with the fun and chilled ambience shore side helped along by some great socials. Friends have been made, memories shared and sailing history made.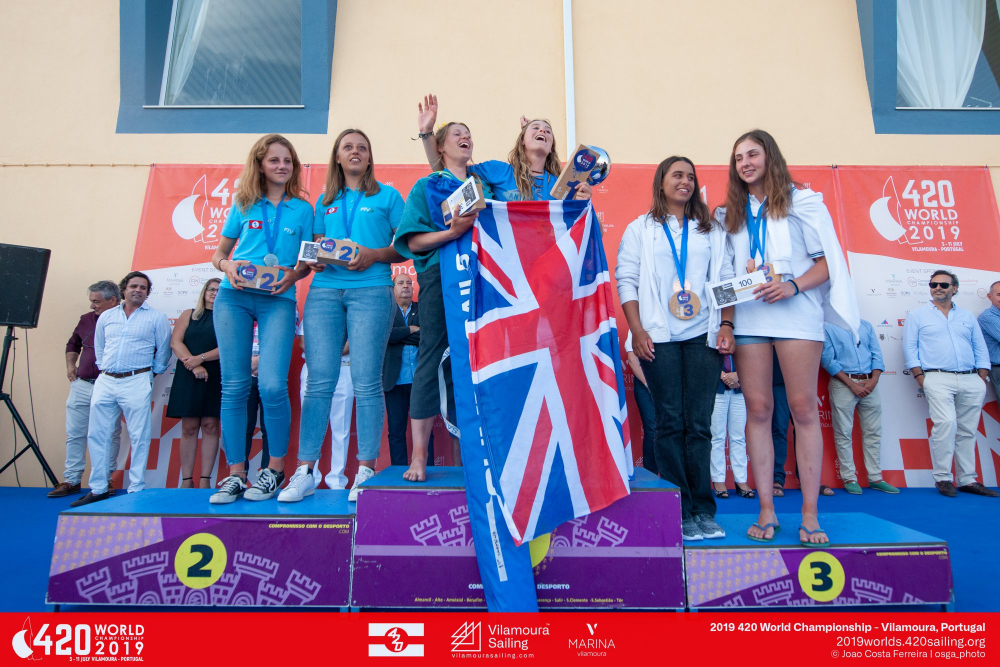 Next for the 420 Class fleet is the Youth Sailing World Championships in Poland and the 420 Junior European Championship in Spain.