29ers and i420s Contest Midwinters Champs at Skiff Gen 5
Miami, FL, USA – 2/16/2021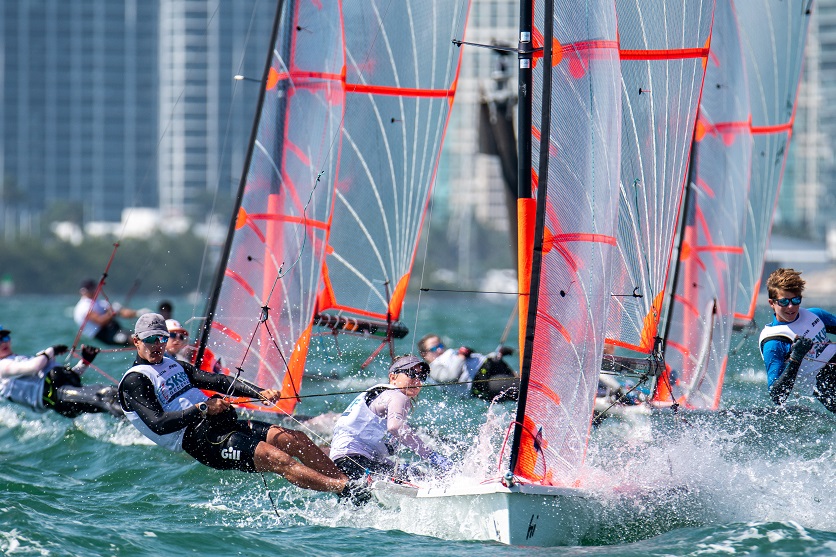 Both the 29er and i420 classes gathered on Biscayne Bay this weekend to contest Midwinters East Championships in conjunction with the Skiff Generation Grand Prix. The US Sailing Center was buzzing with young, talented sailors, incredible coaching, and an enthusiasm for the future of skiff sailing in America.
Likely the most remarkable part of the weekend was the teamwork between title-sponsor Kolter, parents, volunteers, and sailors to come together and create an epic weekend of sailing as the rest of the country was plagued by inclement weather. Many teams escaped the snow to come to Miami and compete for these championships in near perfect conditions.
Headlined by coaching support from Olympic Gold Medalist Anna Tunnicliffe Tobias provided by ODP, the 29er fleet was 20-deep and saw extremely tight racing throughout the regatta. Perhaps the best parts of the weekend were the post-race debriefs which allowed a collaborative platform for the many young sailors to grow their skills.
The 29er fleet came down to the final race as Clark Morris and Noah Zittrer were tied with brothers Jordan and Grant Janov. The pair jostled at the start and the Janovs took control early, but it was Morris and Zittrer who sailed an incredible first run to take the lead and hold on until the finish. SG4 winners Griffin Gigliotti and Jack Welburn came in a close third.
In the i420 fleet, Thomas Sitzmann and Luke Woodworth won eight out of ten races to take a commanding win. Closest behind were Griggs and Emery Diemar, followed by Thomas Hall and Liam O'Keefe. For full results click HERE.
This event also served as part of the US qualifying series for the 2021 i420 Worlds, to be held at Yacht Club Sanremo in Italy. This year's Midwinters was the final chance for teams to score points in hopes of representing their country overseas this summer. Official qualification standings will be released soon.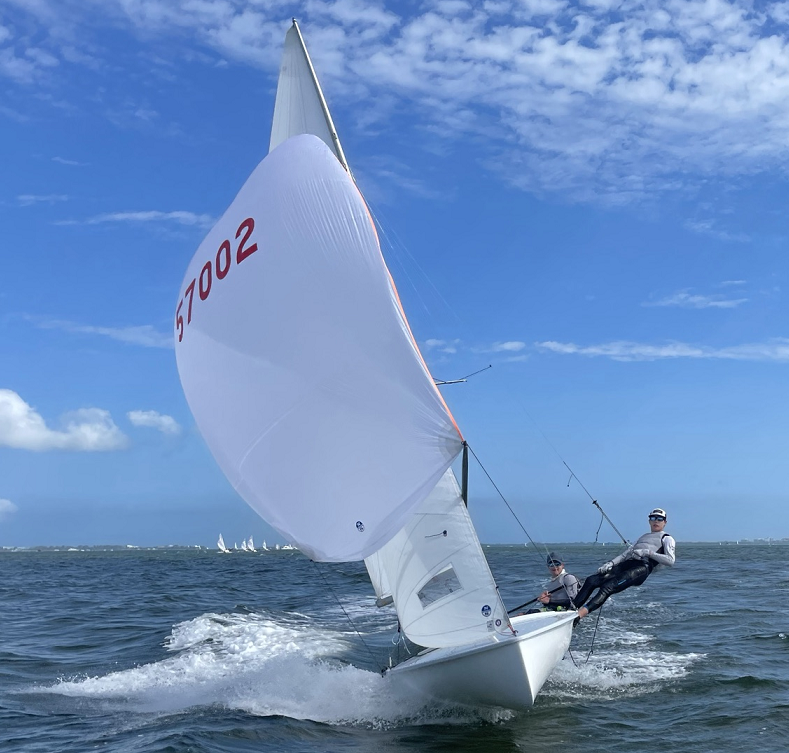 The i420 top women's team of Samara Walshe and Lillie Foster placed sixth and also with the Sailing Performance Training (SPT) Award. The SPT award was given in both fleets to teams demonstrating excellence in their preparation and training attitudes: these sailors embrace process oriented goals and are dedicated to their craft. In the 29er fleet, Sophie Fisher and Steven Hardee won the same award. It is the process that characterizes these events as competitors are encouraged to work together and grow as a team.
The Skiff Generation Grand Prix continues March 20-21 with its sixth installment.
Results: https://theclubspot.com/regatta/iqb0uDDVtH/results