Camp Sea Gull, NC, October 11 2021 — After 3 mostly grueling days of sailing on the Neuse River in North Carolina, the US Youth Sailing Championship concluded on Monday, with the RC doing a fine job getting a bunch of races for all 5 youth classes, the Nacra 15, 29er, Laser Radial, Laser, and the International 420. The regatta featured very large and steep chop, along with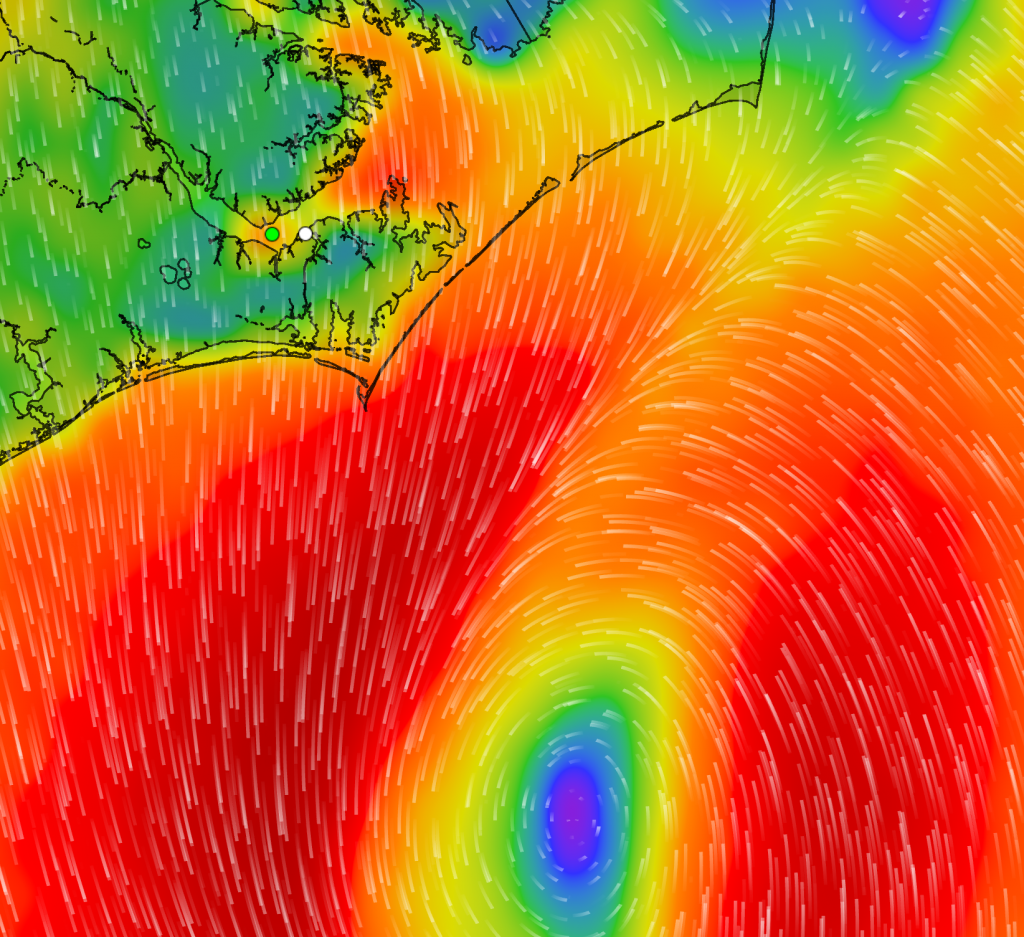 strong E/NE/N winds that spun briskly around a stationary low off the coast.
In the 29er class (11 boats), Ian and Noah Nyenhuis  of SDYC put on a show, winning 7 of 10 races to win overall
In the Nacra 15 Class (7 boats), Kay Brunsvold  and Cooper Delbridge of Sarasote Youth Sailing similarly dominated, winning 6 of 7 races and of course overall.

In the ILCA full rigs, Daniel Escudero of Atlanta YC also won 7 or 8 races, dominating this class.
In the ILCA Radial (67 boats), Chapman Petersen of Lake Geneva YC bested this large fleet with an outstanding performance.
And finally, in the International 420 Class, Thomas Sitzmann and Luke Woodworth of Sail1Design (yay!) and Annapolis, continued the trend, winning 7 of 8 races to dominate.
For full results:
https://theclubspot.com/regatta/ZPQeMOvobF/results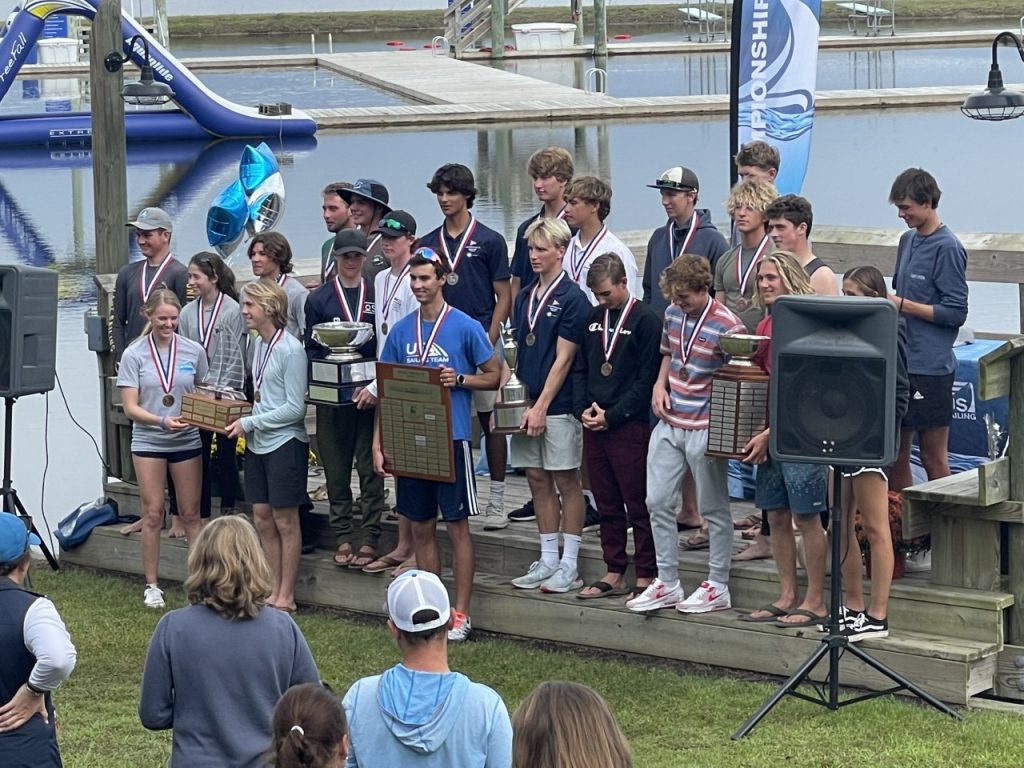 All classes (Nacra, 29er, ILCA, 420) top-3 finishers gather together for a closing ceremony photo.