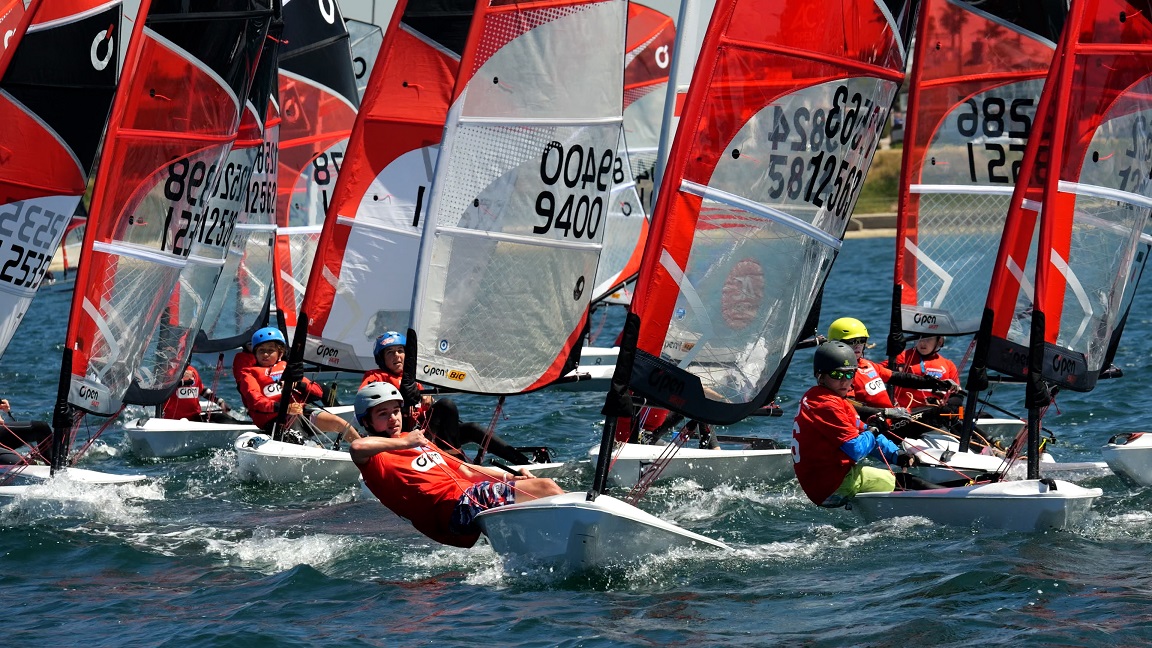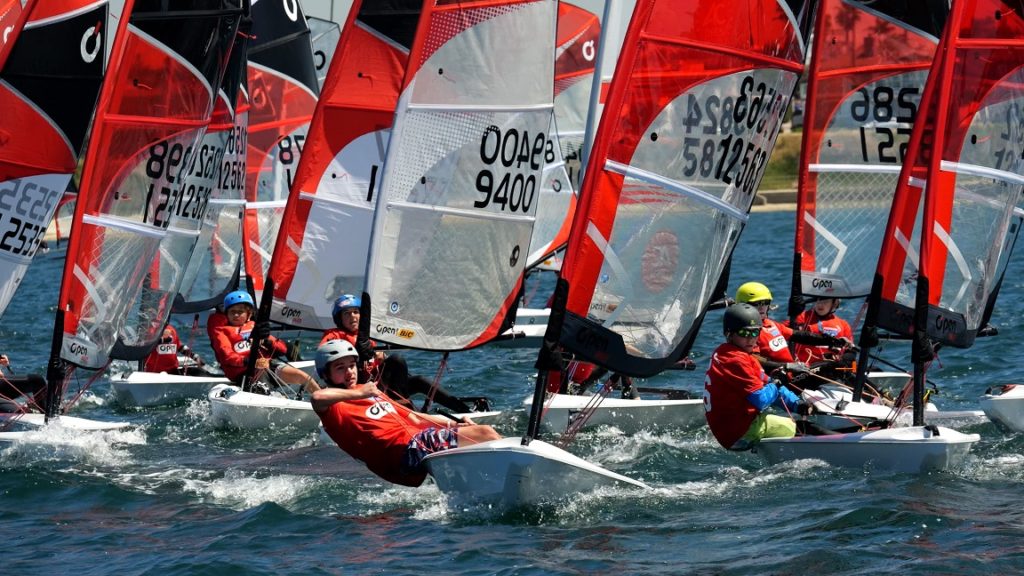 Mission Bay Yacht Club hosted 85 O'pen Skiff sailors this past weekend for the 2023 North American O'pen Skiff "Un-Regatta".   It is called an "Un-Regatta" because it is un-conventional in format, courses, sailing craft, and many rules. "I've never been to a regatta with a more positive vibe and more flat out fun.  My kid had an absolute blast and was talking about it all night," relayed one O'pen Skiff parent.  Sailors came from as far away as Thailand, Switzerland, and New Zealand for the "Un-Regatta" experience.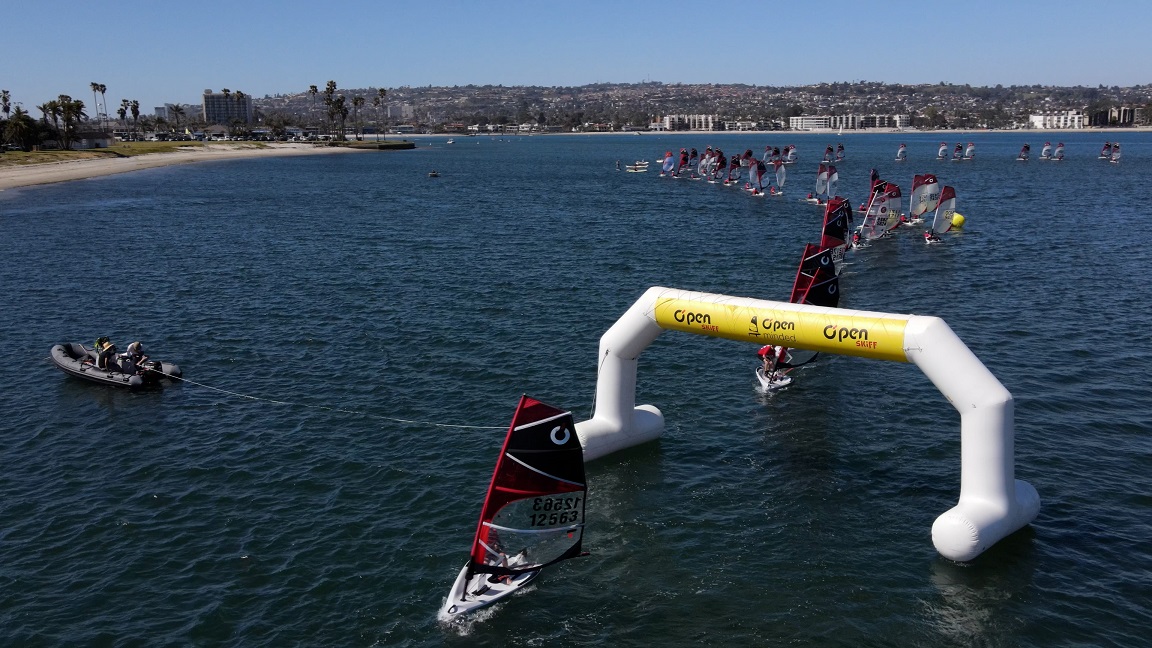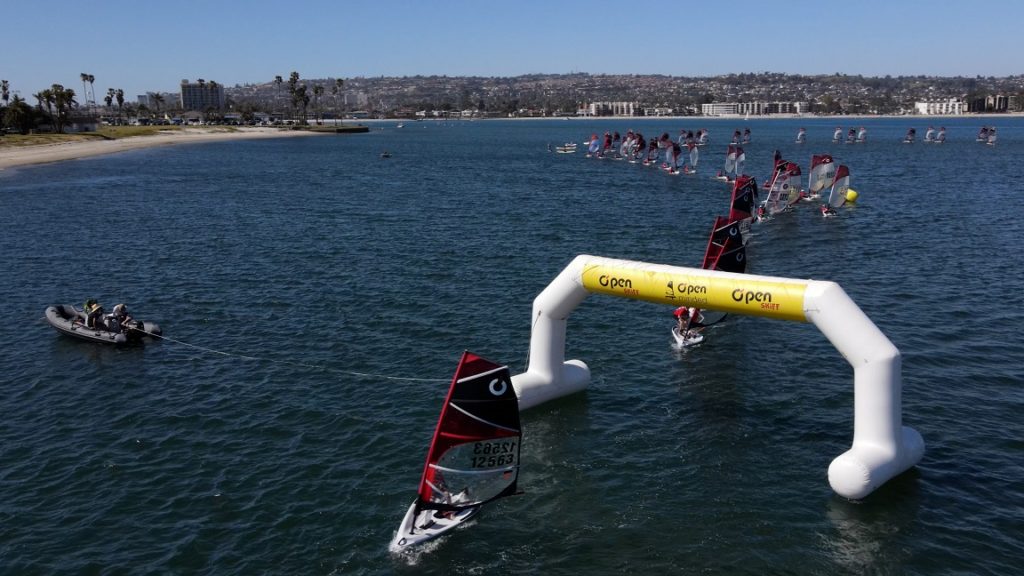 Seventeen races were completed on a variety of courses and wind conditions which included downwind slalom, compulsory boat handling moves, and the Bridge of Doom obstacle.  The veteran O'pen Skiff sailors thrived in the challenge, while newcomers to the class gained valuable experience and improved dramatically over the weekend.
Ewan Brazle from Manly SC, New Zealand narrowly edged out Gage Christopher from Balboa YC (CA) and Lachlan Duer from Beaufort Sailing (SC) in the U15 Class and Overall.  Arabella Duer (SC) was fourth overall and first in the Open Age Group in a tight battle with Charlie Marynowski from Buffalo Canoe Club (Ontario).  Will Ramsay from Newport Harbor YC (CA) was on top of an eager up and coming group in the U12 age group.
A separate freestyle competition was held Saturday morning with 36 teams demonstrating their boat handling and creativity in three minute heats.   It was a tough decision for the esteemed freestyle judges, but in the end, the Albino Whale Riders edged out the Hawaii Hammas and the Tweens From Thailand for the top three podium positions.
Event web site and results are found at https://theclubspot.com/regatta/DT1z6SPtFE
Stay tuned for the 2023 "Un-Regatta" event video to be released May 1.
Photos courtesy of Charles Dasher