By Airwaves Staff writer Amelia Robinson
Brant Beach, NJ, July 12th-14th, 2023 – These past few days some of the most talented female sailors in the US gathered at Brant Beach Yacht Club to participate in the Women's C420 North American Championship. With winds blowing S/SSW/SW, clear skies, and temperatures averaging 85℉, the weather seemed perfect for a midsummer regatta.
According to one of the first place sailors, Samara Walshe (EYC/AYC/NB4T), "Trying to gauge the level of competition was tough because many of the girls sail with boy crews. Very few C420 boats on the regular summer circuit are girl pairs. Several of the top girl skippers have boy crews so they had to switch up their pairings for this event."


Still, the regatta played out smoothly, as Walshe notes, "Day 1 the wind was a steady 16-20 knots, generating some fast races. The Race Committee set up a perfect course and never needed to adjust marks so we completed four races in less than 3 hours. We were super proud to finish with straight bullets. Day 2 was a slightly calmer day with 10-14 knots and three races. We sailed more conservatively and were the only boat I-flagged in R7 and had to work hard to claw our way back to 5th place."
Even with their minor setback in the 7th race, Walshe and Lillie Foster had entered the regatta with an optimistic attitude, paying off as they dominated almost every race prior. Placing first in 4/7 races and second in two more, they secured the lead, finishing first with 6 points under Sophia Devling and Piper Blackband (Balboa Yacht Club/ Bahia Corinthian Yacht Club), who placed second with consistently low scores throughout the regatta.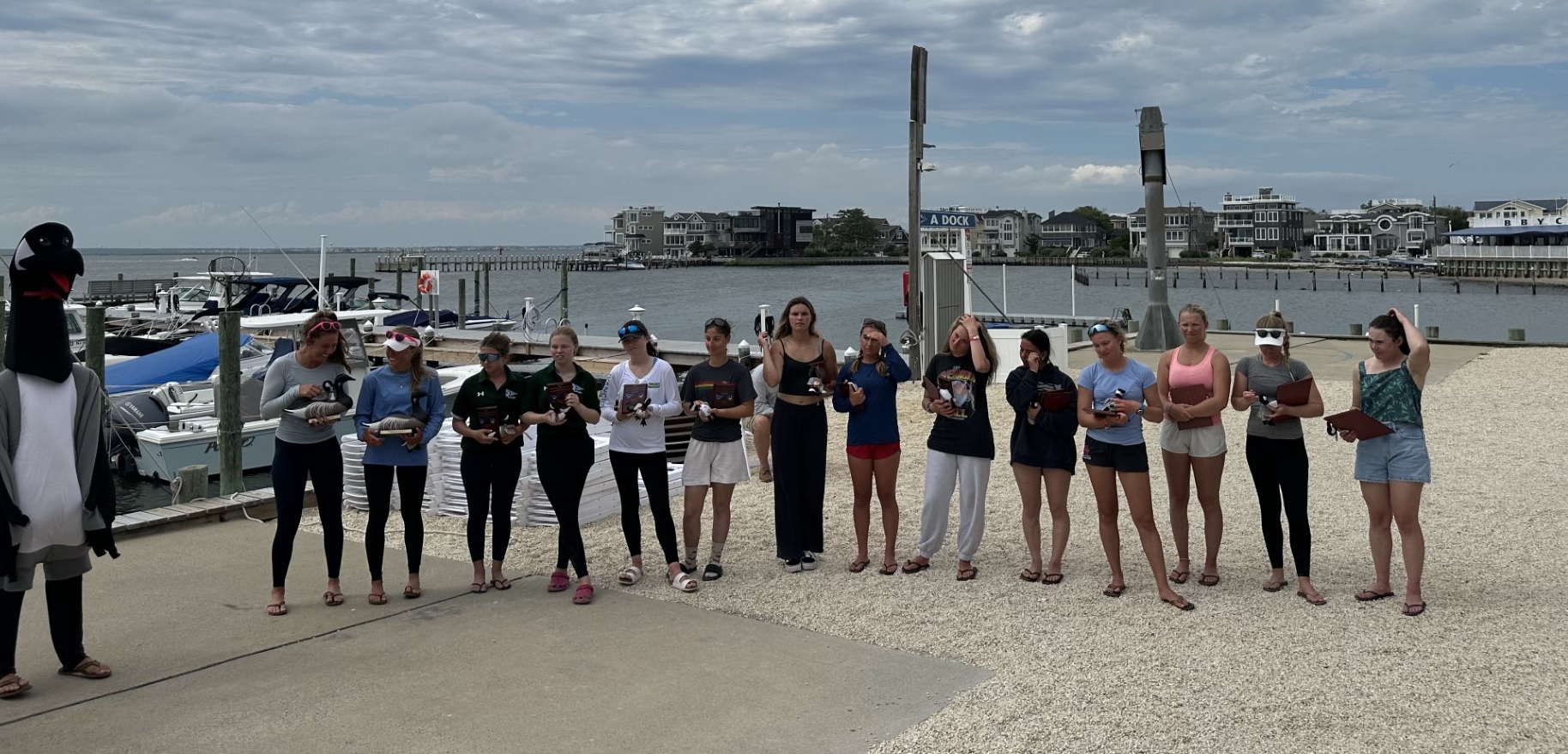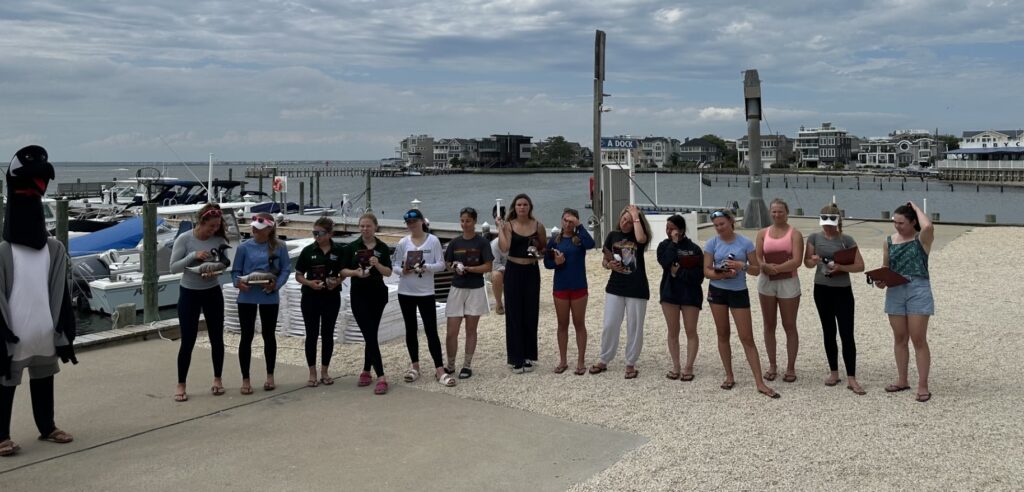 The competition for third place was much tighter between Carly Kieding/Kate Joslin (NB4T | SBYC | SDYC) and Helena Borcherding/Michelle Kaneti (Belle Haven Club), with Kieding and Joslin securing the lead by only one point.
Overall the regatta was a huge success! Samara Walshe speaks for all sailors at this event in saying, "A huge thank you to BBYC for hosting such a successful regatta. We hope to return for many more regattas at this amazing venue!"
TOP 15: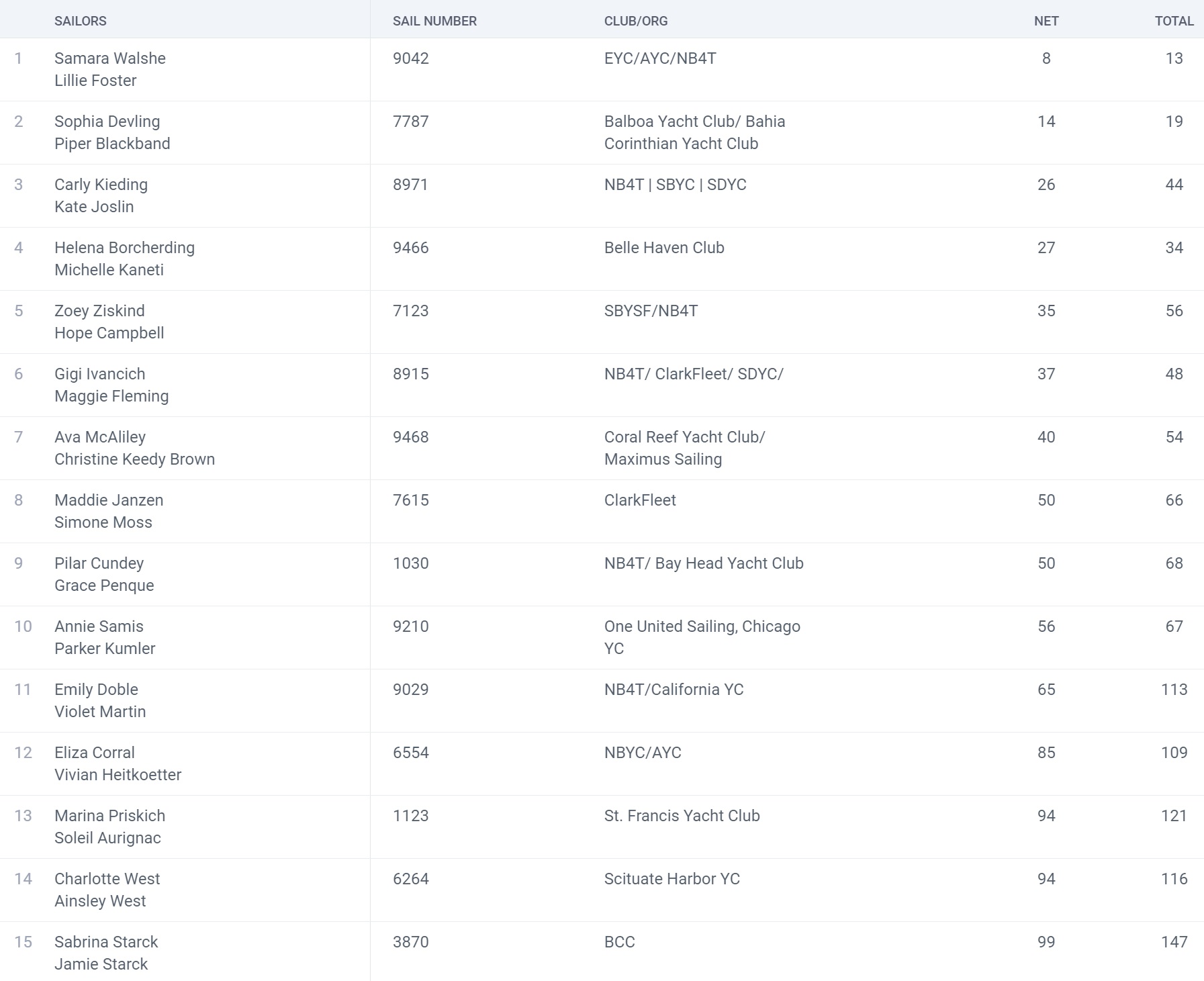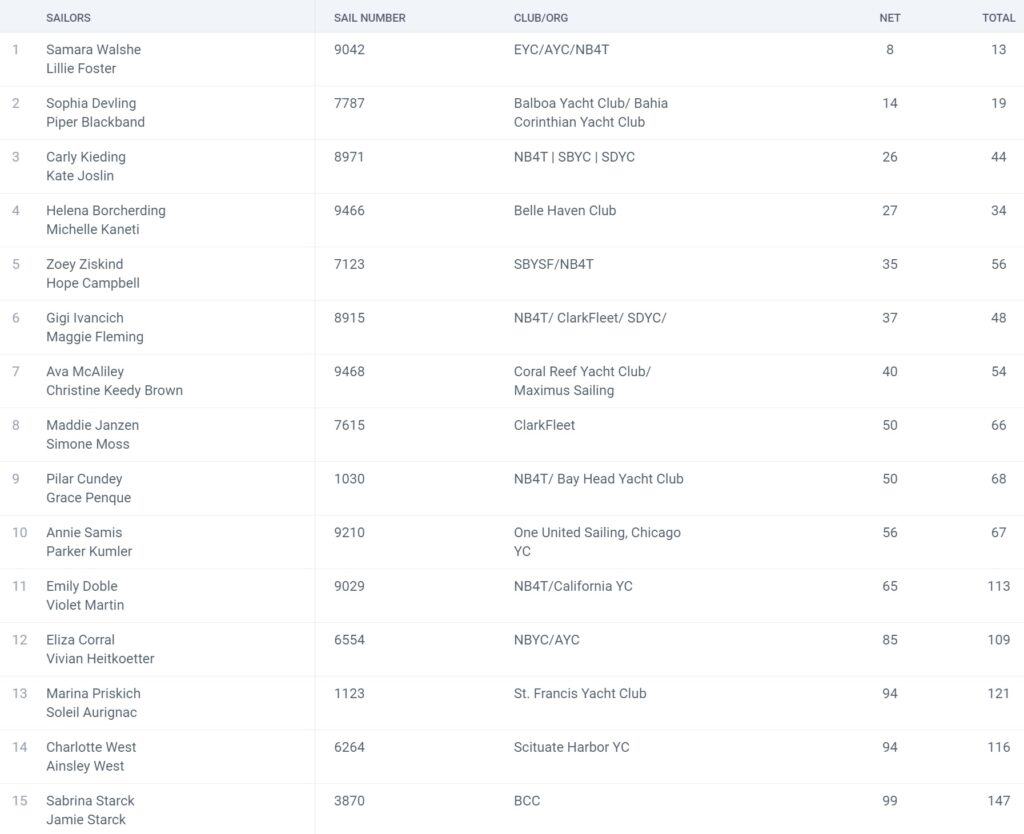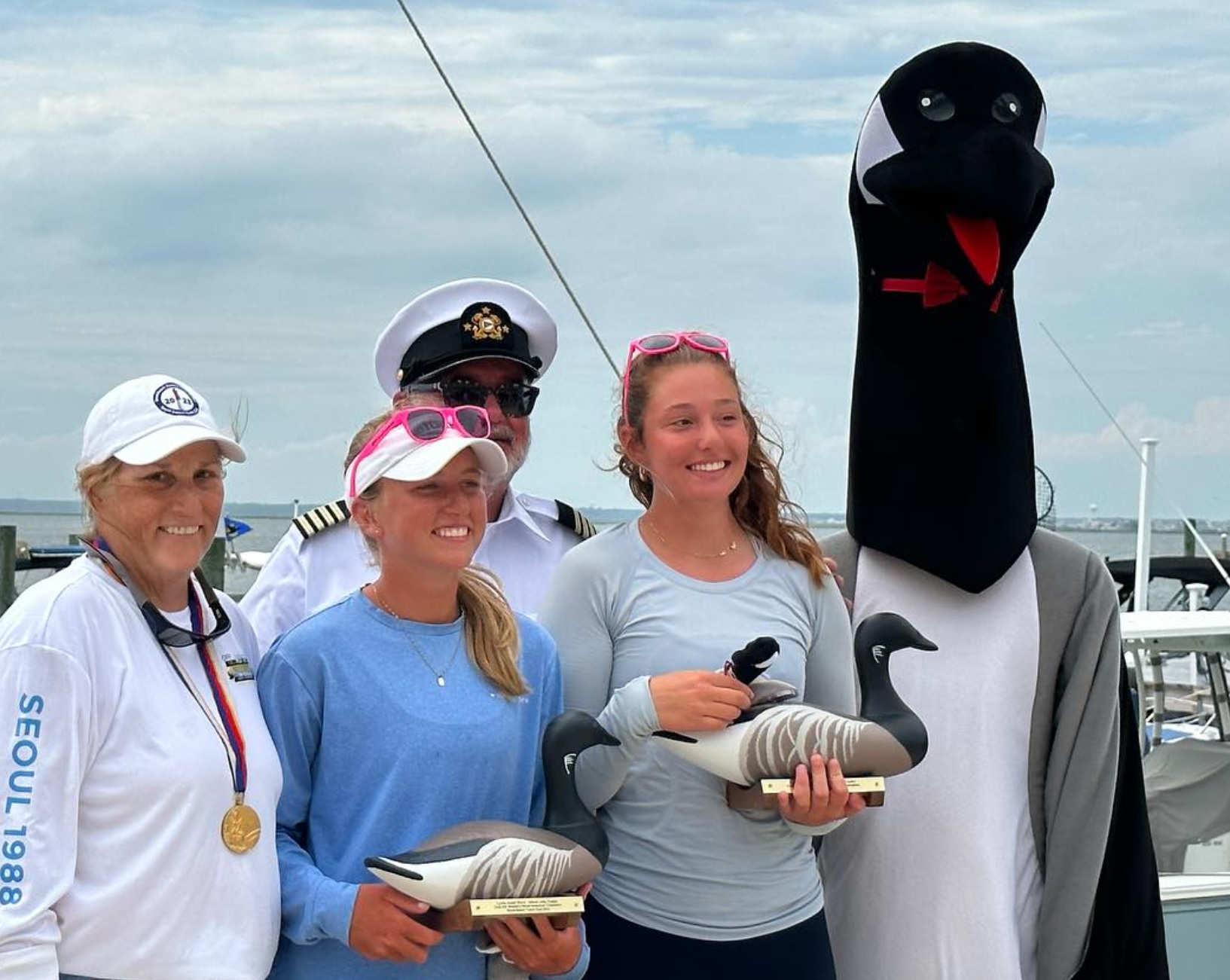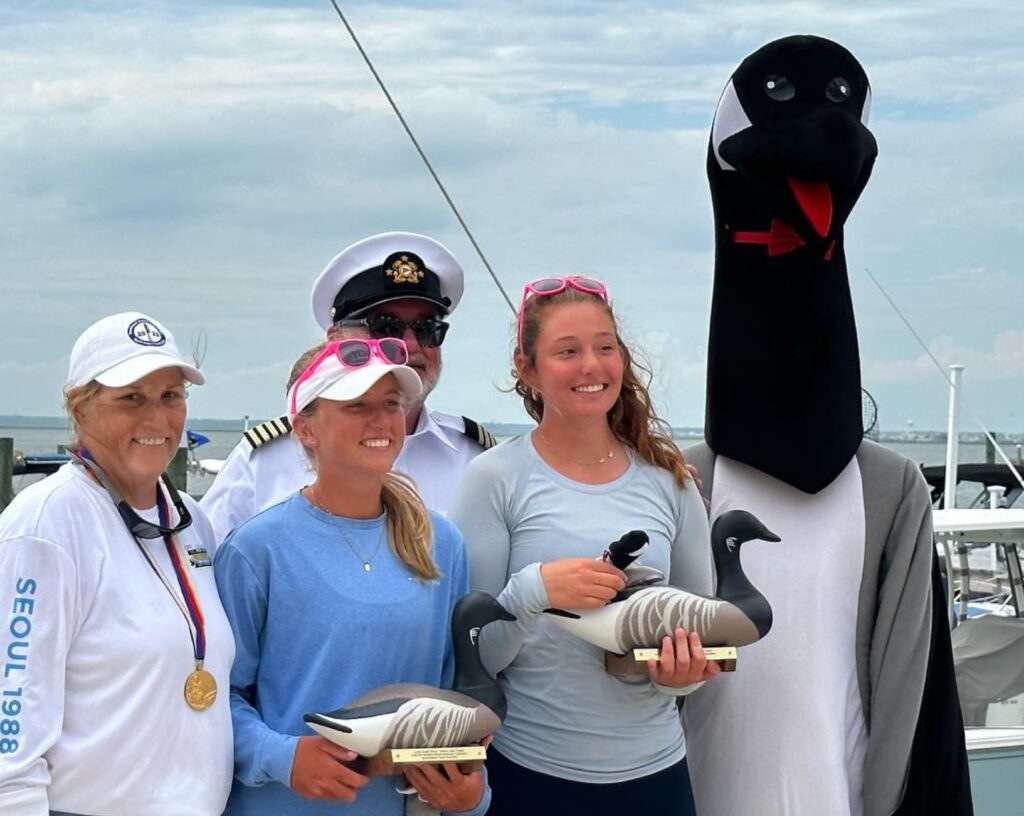 Women's NA Champions Samara Walshe & Lilly Foster