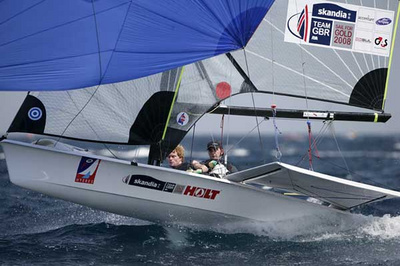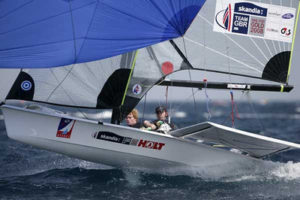 The 49er is a very fast double-handed twin trapeze skiff. Designed by Julian Bethwaite, this is an exhilarating ride, and requires a fair amount of technical skill to sail. The boat is experiencing an increase in popularity due to its selection as an Olympic class starting with the Sydney Olympics of 2000. It features a very large asymmetric spinnaker.
loa 16'
beam 5'9"
sail area 215 ft²
spinnaker 400(!) ft²
hull weight 210
crew 2
# of boats built not known
active US fleets MD, FL, CA, MA, CT, RI…
Class website:
http://www.49er.org/49er2/index.php
Check out Sail1Design's 49er class profile article here to learn more!
https://www.sail1design.com/airwaves-sailing-news/one-design-classes/1179-49er