The Sandy Bay Yacht Club has two exciting positions open for the summer of 2022, a Program Director and full-time Yacht Club Manager.
Founded in 1885, Sandy Bay Yacht Club is located in the scenic and historic coastal town of Rockport, Massachusetts. As an active sailing club, SBYC has numerous one-design and cruising sailboats racing in regular Wednesday evening and weekend races, as well as annual Club regattas and frequent club sponsored District and National Regattas. An active social program complements these events. Our sailing program provides basic through advanced training for both juniors and adults. Its purpose is to give our students a broad exposure to the sport of sailing, develop safe, independent sailors, offer exposure to racing, and to instill a love of the sport of sailing.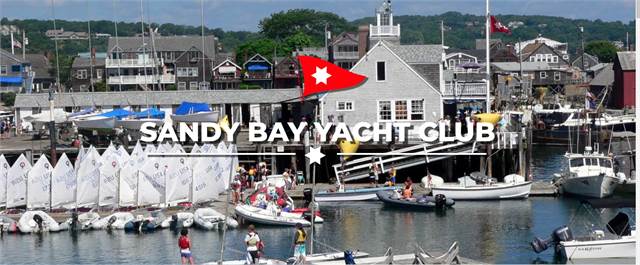 PROGRAM DIRECTOR
The Sandy Bay Yacht Club (SBYC) Sailing Program, located in beautiful Rockport, MA, seeks a seasoned program director for the 2022 season. This is a full-time, on-site position from mid-June to late August, with occasional year-round responsibilities that can be performed remotely. The SBYC program is a non-profit that teaches more than 150 students a year at every level, from beginner to competitive youth racer.
The director is responsible for the daily management of the program, supervision of staff, implementation of the curriculum and budget, and communications with parents. The director works closely with the yacht club board to oversee every part of the program to ensure that it succeeds and grows.
CLUB MANAGER
Sandy Bay Yacht Club is seeking an experienced club manager to take over from the current manager who is retiring. The club operates from Memorial Day through mid-October with off-season social events. Gross revenues are around $300,000.
For more information and to apply, please click on the job title links above!