Editor's Note: It was very gratifying to review this article for publishing, as it made me recall the origins of this award. Since I am also a history teacher, here's a little story for you. Way back in 2002, I owned "Quantum Sails Northeast" in Maine, and was running that business while coaching college sailing at Bowdoin. My loft was heavily invested in dinghy sails, and wanted to support college sailing, so I brought up the idea of a women's college sailor of the year award to the partners of Quantum Sail Design Group. After some discussion, QSDG agreed, and that very next spring, I was off to Detroit on a plane, with the new crystal trophy sitting in the empty seat next to me, to present to the very first winner, Corrie Clement of ODU, the very first "Quantum Female Sailor of the Year Award." Since then, it's become a staple of the ICSA award ceremony, and it's great now, as I sit here working with Sail1Design, to read an Airwaves report on the award I remember helping bring to life. Pretty cool. -ts
By Senior Airwaves Writer Taylor Penwell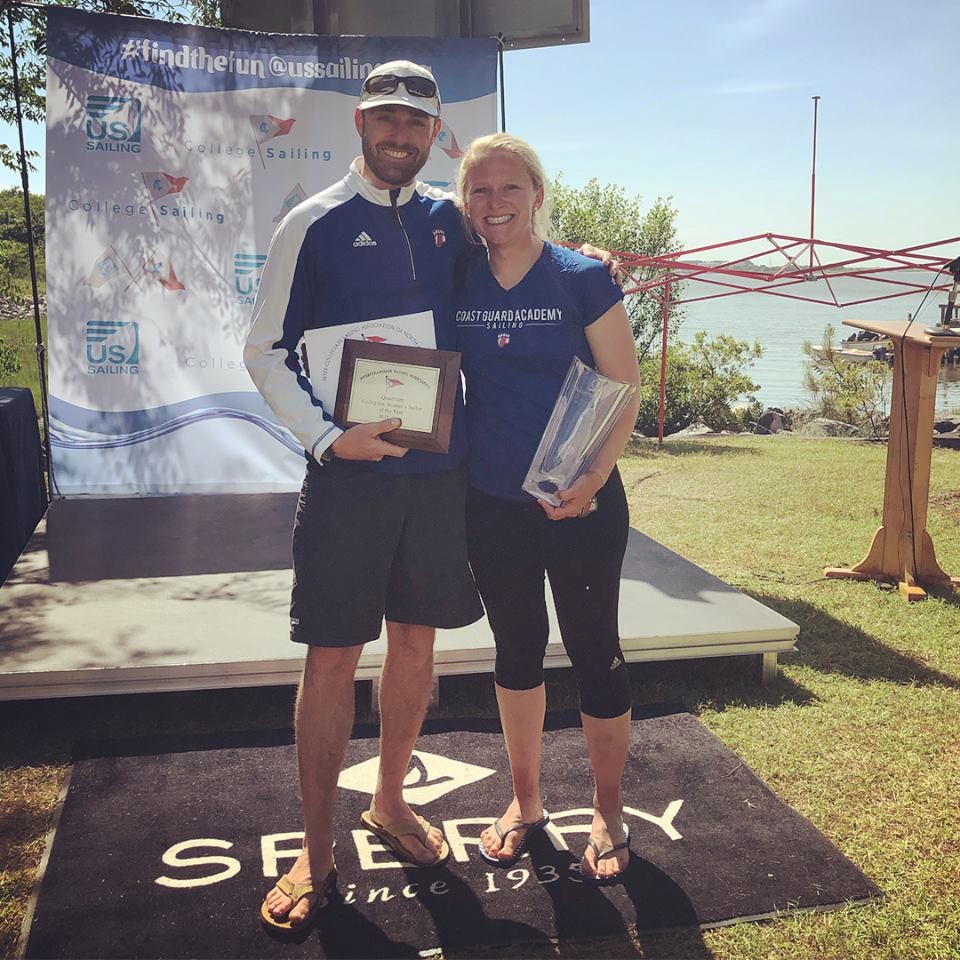 How did you get into the sport of sailing?
My dad grew up sailing in Bellport, New York. He attended the United States Merchant Marine Academy where he met my mom, because my mom was so small he asked her if she wanted to learn how to sail. They were both on the team all four years of college, and were a part of USMMA team that won the coed nationals in 1982 and the team race nationals in 1983. My two older sisters sail, and my initial push to sail was due to my want to be like them. It did not take me long, however, to realize that I myself loved every part of the sport.
Where was it that you first started sailing?
My first sailing lessons were in Savannah, Georgia at the Savannah Sailing Center. This sailing center was on a small lake and was what was left behind after the 1996 Olympic Games. I took lessons here until I was about 8 and then began doing the summer program at the Beaufort Yacht and Sailing Club in Beaufort, SC.
What appealed to you about racing?
I have always been a very competitive person when it comes to sports. So I inherently loved the competition of racing. When I began racing I was quite frankly awful at it, so the challenge to get better really excited me. I can still remember the distinct change in my racing when I stopped co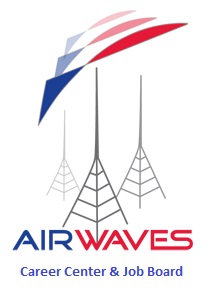 unting how many boats were behind me (because that was a smaller number of boats then those ahead of me) and began counting the number of boats in front of me. I am still working hard to get better and better at racing, and love the fact that you have never just figured it out or reached your best. You can always get faster, point higher, and become smarter.
What were some of the boats you sailed in your junior career?
I started in the opti like most other sailors, but really did not love it. I quickly transitioned out of the opti at the age of 12 and into the Laser 4.7. I quickly fell in love with the boat. It was faster, more technical, and more physical. I sailed the Laser Radial for most of my youth sailing, and trained with the Lauderdale Yacht Club (LYC) Racing team. I sailed club 420's in some big regattas, but always jumped quickly back in the laser were my heart was. I also sailed High School sailing and that was always so fun, and made the transition into college sailing a little easier.
What were some of your favorite memories about sailing during your youth?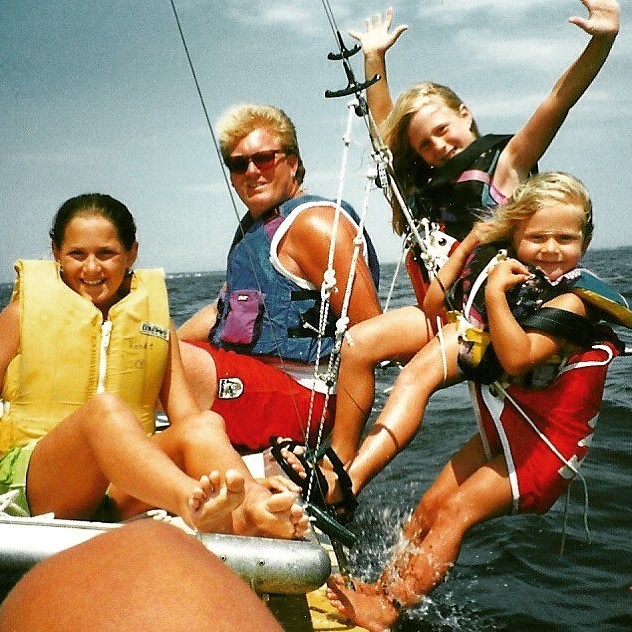 Oh man, junior sailing was awesome! I have so many good memories. The weekends I spent down in Fort Lauderdale sailing with the LYC team were always so fun. We would sail hard for long five hour sessions, come off the water and talk about sailing, then go straight back on the water to wakeboard and water ski – it was exhausting but a blast. Another cool memory was when I got to sail against my oldest sister Krysta at the Laser Midwinters in Clearwater, FL when she was a senior at the United States Coast Guard Academy. Krysta has always been one of my biggest idols in sailing and life in general, but I was never able to sail against her because she was seven years older than me. So it was just so fun being able to sail in a regatta with my sister. My best memory, however, was driving across country with my mom during the summer before my Junior year of high school to sail in regattas across the country. We packed up our small hatchback volkswagen with my laser on top and started out. Our first stop was Newport, RI for the Brooke Gonzalez clinic, then we headed to Chicago for the Lieter Cup, next to the Gorge in Oregon, then to Sheboygan, Wisconsin, and finally home. There aren't many opportunities in life to spend endless hours talking and hanging out with just your mom. This will be a memory that I will cherish for the rest of my life.
Tell us about some of your junior racing highlights?
Winning the 2013 Junior Women's SingleHanded National Championship (The Lieter Cup), Placing 9th in the 2012 Orange Bowl Regatta in the Laser Radial.
When you were looking at college sailing programs, what things were you looking for?
I was so excited for college sailing, so I was looking for schools that gave me a good opportunity to sail every weekend. I wanted to sail for coaches that took Womens sailing just as seriously as coed and wanted to sail with a team that worked hard everyday to get better. The USCGA sailing team truly lived up to all my expectations. We sailed every weekend in the sailing season. The coaches took every part of college sailing and every sailor on my team seriously, they treated us all equally no matter what – making us the first team in recent memory to finish in the top ten in coed nationals while sailing all female sailors. And finally the team is extremely hardworking and dedicated to not just the sport, but to each other.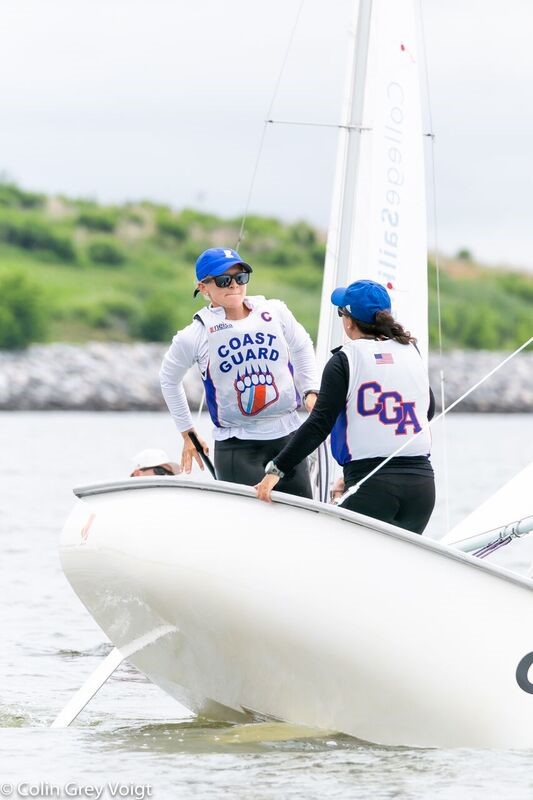 Why did you decide to attend USCGA?
This was honestly such a hard decision for me, I was so scared of everything that came along with going to a service academy: swab summer (boot camp), being away from family a lot, and huge culture shock. I did not know what I wanted to do in life though, all I knew is that I wanted to help people in some aspect and I knew I would be able to do that at the USCGA. I had been accepted to the Academy and could not pass up an opportunity that offered me so much in the end. It ended up being the best decision I ever made. Every fear I had ended up being no big deal, and made me stronger in the end!
How do you feel you have progressed since your freshman year sailing?
I feel that I have become a smarter and less emotional sailor. Our team talks so much about the specifics of sailing and works so hard to understand the game more and more. Brian and Chris are two of the best coaches that I could have asked for, and have worked with me in being a stronger and less emotionally driven sailor.
What do you attribute to your success during your college sailing career?
My coaches and teammates, my awesome crews that have sailed with me the past four years and taught me so much, and my family. My family has supported me tremendously before college sailing and has continued through college sailing. I'm pretty sure that they will miss spending every Saturday and Sunday refreshing TechScore.
How do your team and coaches help push you to be better?
The team is incredible. We are so competitive at practice, almost simulating the feeling of regattas everyday. We also, though, are so close and friendly off the water, which helps in sharing information and getting better as a team. My team also just makes sailing fun, and when you're having fun you're always getting better. Brian and Chris do so much to push us. They take the time to get to know each of us and know what makes us tick. They know when we need tough love, when we need encouragement, and when we just need sound advice. Brian and Chris act as members of the team, when we do bad in a regatta they take just as much responsibility in the result as we do and work just as hard to get better for the next time. They make us internalize our failures but do not allow us to dwell on them. In conclusion, I just feel lucky to have sailed on a team with such hardworking coaches and teammates.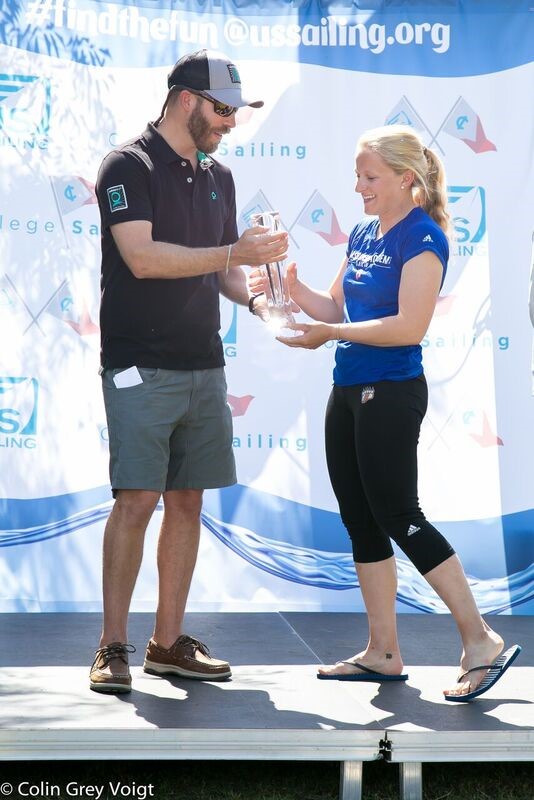 Can you review with us about this past season?
This past year was so busy with school and military obligations, so sailing was my escape and enjoyment everyday. I tried to just take in and enjoy every regatta realizing that it was my last year, which is honestly so sad. I did not expect to have the success this season that I did, but it was so excited when it all started to come together for my crew, Maddie Ekin and I, It is always more fun to win races and regattas, but the most fun part was sailing with the team we had this year.
What were some goals you had going into this season?
I did not know what to expect from this year because I had not sailed in many A-Division women's regattas prior to this year. Early on in the season, however, my goals became to help our team qualify for both coed and women's national championship and become the best team we could be by the championship.
Had you sailed in College Nationals any other years on your career?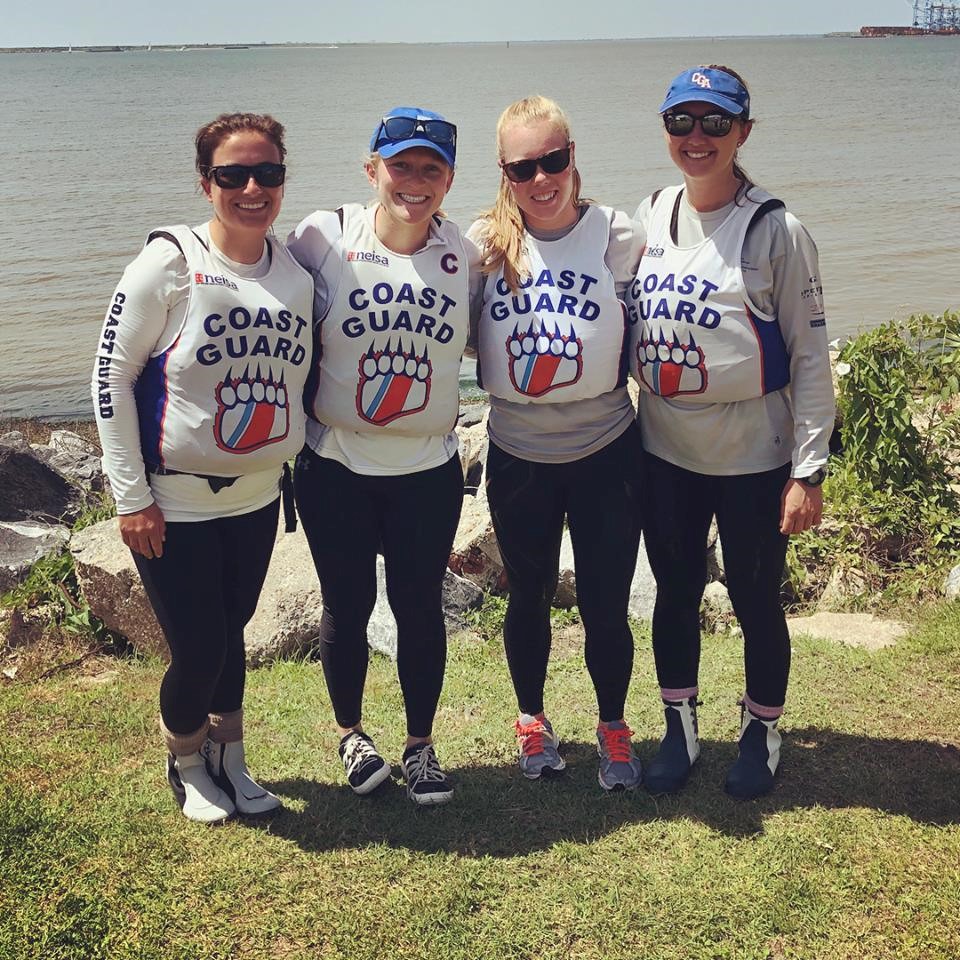 I have sailed in Women's Nationals all four years of college sailing. The team has made it to coed nationals all four years that I have been on the team, and have actually sailed in coed nationals for the last two years.
How'd Nationals go for you and your team?
Nationals did not go exactly how my team or I wanted it to go necessarily. The team, however, learned so much in that week and a half which will be so helpful in the years to come because the team is only losing myself and one other senior. I am so excited for the future of the USCGA sailing team.
How did you feel when you were announced as college women's sailor of the year?
It was a lot of emotions. I was so excited and humbled to receive the award, but also so sad that my women's college sailing career was officially over! It was something I truly never thought I would ever receive when I entered college sailing, but something I had always had my eye on. I have sailed against so many incredible female sailors this year that have pushed me so hard, so it was extremely humbling to receive that award.
What does it mean to have this award bestowed to you?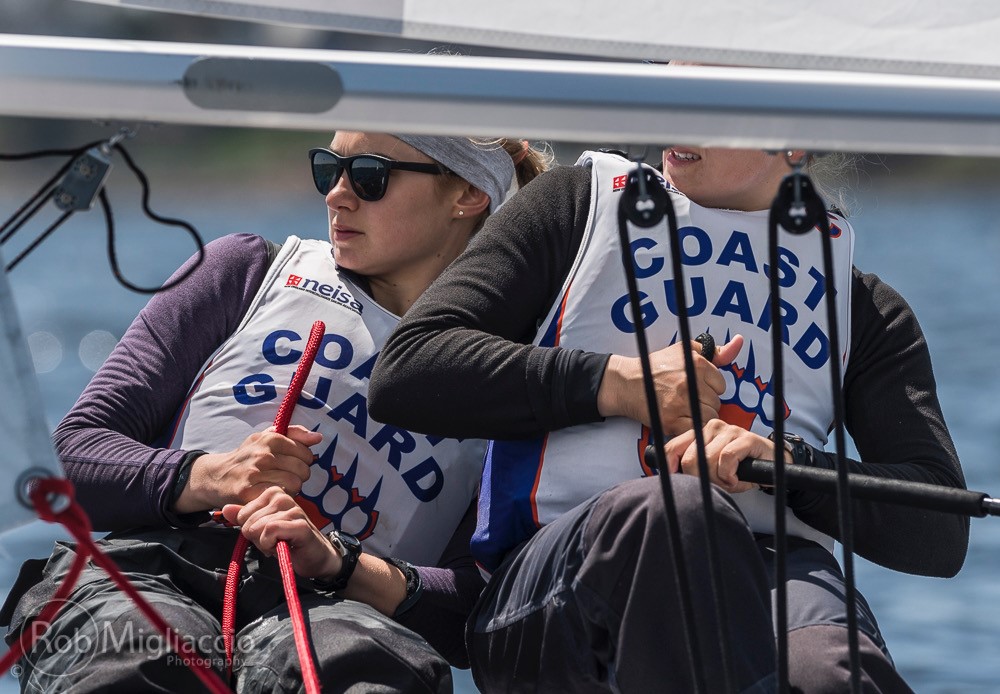 So many incredible women's sailors who I have always looked up to have won this award, so being named to this list of sailors has meant so much to me. It was the best way to finish my college sailing career and to realize that the hard work that I have put towards this passion of mine has paid off. Every time I look at this award I think of how much fun I had in college sailing and how many truly incredible people I met.
What are your plans after college?
I will be reporting to the Coast Guard Cutter Juniper in Newport, RI as a deck watch officer. I will be assigned to this cutter for two years. I will be serving in the Coast Guard for at least 5 years.
What did you study in school?
Operations Research and Computer Analysis
How do you intend to stay connected to sailing moving forward?
I want to stay very involved with college sailing by helping the USCGA sailing team and in any other way I can help. I want to continue to sail in any way I can, which I think will be pretty easy while living in Newport, RI. I do not have any specific plans right now, because I know that first few months of working in the Coast Guard will be extremely busy but I know I want to continue to sail.
What does the sport of sailing need?
Sailing needs more grassroots sailing programs to bring non-sailing families into the sport.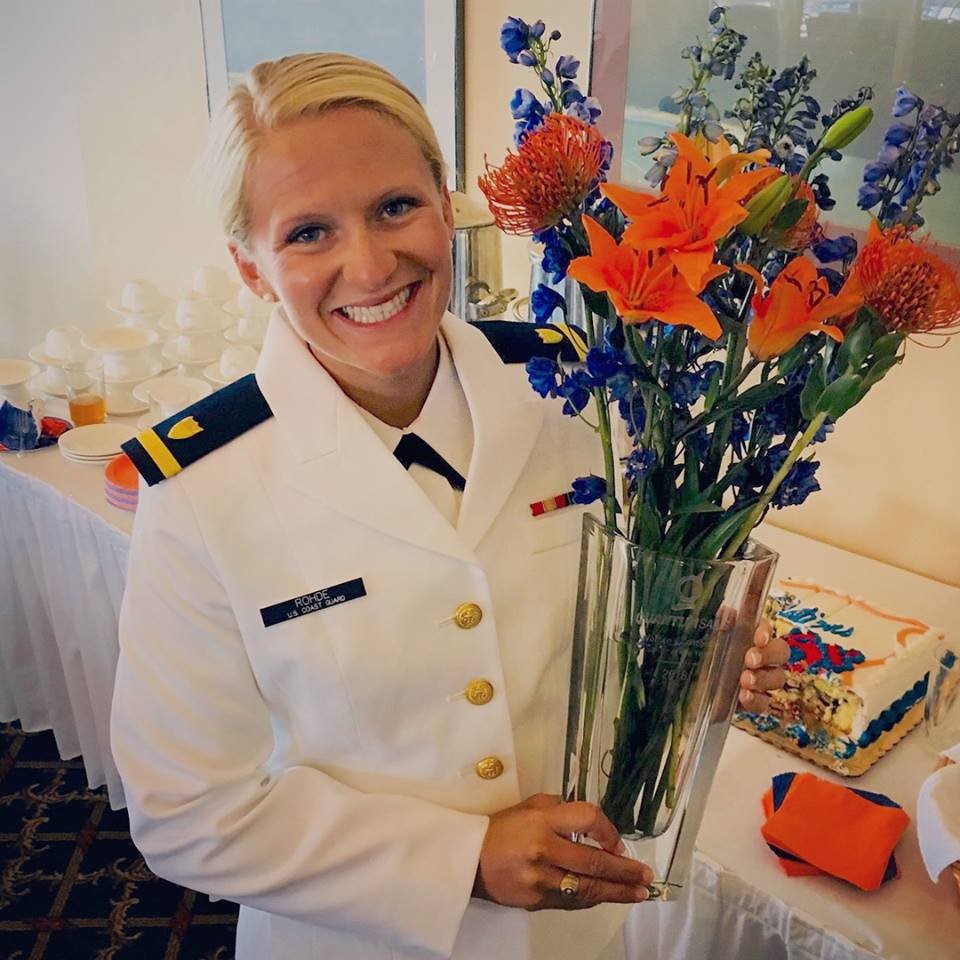 What advice do you have for junior sailors who are interested in racing in college?
If I could give any advice it would be to have fun with junior sailing and sail whatever boat makes that most possible. Don't make sailing a job, make it your escape. Finally, do not expect to come into college sailing as good as you left junior sailing, no one does. College sailing is hard and not exactly like any other sailing you have done, come in expecting to work hard and with hard work you can accomplish everything you want to. Have fun with it, it's the best sailing you'll ever do!