Black Rock Sailing School has 2 great job opportunities open:
Black Rock Sailing School and it's sailing club SailTime Boston are looking for a dock staff member to join our growing team. The applicant for this position should be detail oriented, passionate about customer service, have some experience in the boating industry, be a good time manager, be okay with spending most of their time outdoors on the boats or docks, and be okay with working unsupervised for much of the day.
For more information and to apply, please see our full job ad HERE.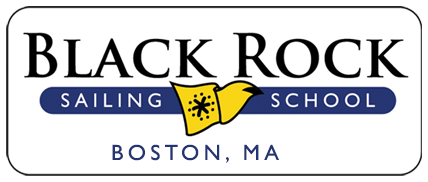 Black Rock Sailing School has been successfully in business since 2008 providing an extremely high level of day sailing and cruising instruction to adults. Currently, we are seeking two full-time sailing instructors for our summer season in Boston MA and Warwick RI beginning in April 2021.
For more information and to apply, please see our full job ad HERE.
Our Motto:
Don't just learn how to sail… Become a sailor!
Learning how to sail is fun and rewarding, but the ultimate reward comes from the freedom, relaxation, and memories of spending time out on the water – whether it is a day sail, a week vacation, or years aboard a boat of your own. At Black Rock, we can teach you how to sail; but our goal is to make you a sailor. We teach you the skills you need to enjoy sailing, to safely explore new destinations, and to create memories with family and friends. Through our ASA certifications, seasonal sailing club, and charter trips, you will gain the confidence to truly enjoy what sailing offers.

Our Commitment:
It is a simple fact: "Not all sailing schools are created equal." It takes years of full-time sailing and teaching to acquire the knowledge base, skills, and techniques needed to be a true professional.  The best racers or distance cruisers are not necessarily the best instructors. Being a successful sailing instructor requires both strong sailing skills AND incredible teaching skills.
At Black Rock Sailing School, you will notice a difference. Our instructors are not only experienced professionals, they also care about your goals and progress. We teach a few students at a time on some excellent training boats, offering an extremely high level of instruction. This commitment to excellence has already been recognized by the American Sailing Association as Outstanding School 2008, 2009, 2010, 2011, & 2012 as well as Outstanding Instructor 2009, 2010, 2011, 2012, 2013, 2014 (x2 staff), 2015, 2016 (x2 staff), 2018, & 2019.