BU's Departments of Physical Education, Recreation & Dance is all about building a fun and fit community! As Head Sailing Coach you will manage and coach the sailing club program, teach physical education sailing classes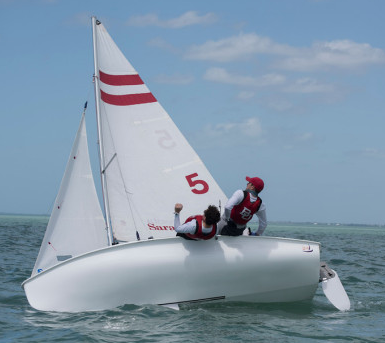 and manage the sailing fleet inventory and facility maintenance for the Department of Physical Education, Recreation and Dance. Duties include The Intercollegiate Competitive Racing Program, including coaching at regattas, training in practice, and overseeing about 40 student athletes, teaching credit classes, and maintain the sailing facility and all boats, launches and all related tools and equipment. For more information and to apply, please see our full job ad HERE.
The Boston University Dinghy Sailors, otherwise known as BUDS, have enjoyed a tradition of excellence and competitive success. BUDS is a nationally ranked team that has won national titles during the past two decades. The team has also had 33 All-Americans and three College Sailors of the Year. The team competes against other colleges and universities throughout the United States and is affiliated with both the New England Interscholastic Sailing Association (NEISA) and the Intercollegiate Sailing Association (ICSA). The team is interested in welcoming and training new members.