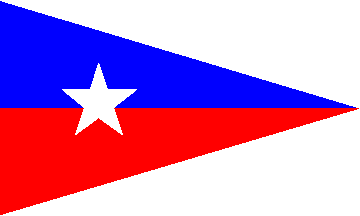 Pleon Yacht Club's mission is to involve as many young people as possible in the sport of sailing through a fun, educational atmosphere and to keep them involved and growing on a personal level for many years.
NewsFlash: Pleon Yacht Club seeks an experienced 420 Race Coach for summer 2018!
Since the Club's beginning in 1887, Pleon's flag officers and members have been youngsters under the age of 21. The program supports both serious competitors and recreational sailors of all skill levels, and is focused on building sailing skills while also promoting sportsmanship, fostering teamwork and strengthening respect for oneself and others. Pleon is the oldest junior yacht club in the world. Led by young sailors, for young sailors, our mission is to involve as many kids in the sport of sailing as possible.
History
It all started on June 29, 1887 with a group of young guys whose small boats and meager finances put traditional yacht clubs out of reach. They found a spot on Marblehead Neck and started what is now the oldest junior yacht club in the United States. To this day, all Pleon flag officers and members are sailors under the age of 21. It is a unique organization led by young sailors for young sailors, fostering self-reliance, sportsmanship, confidence, and life-long friendships on and off the water.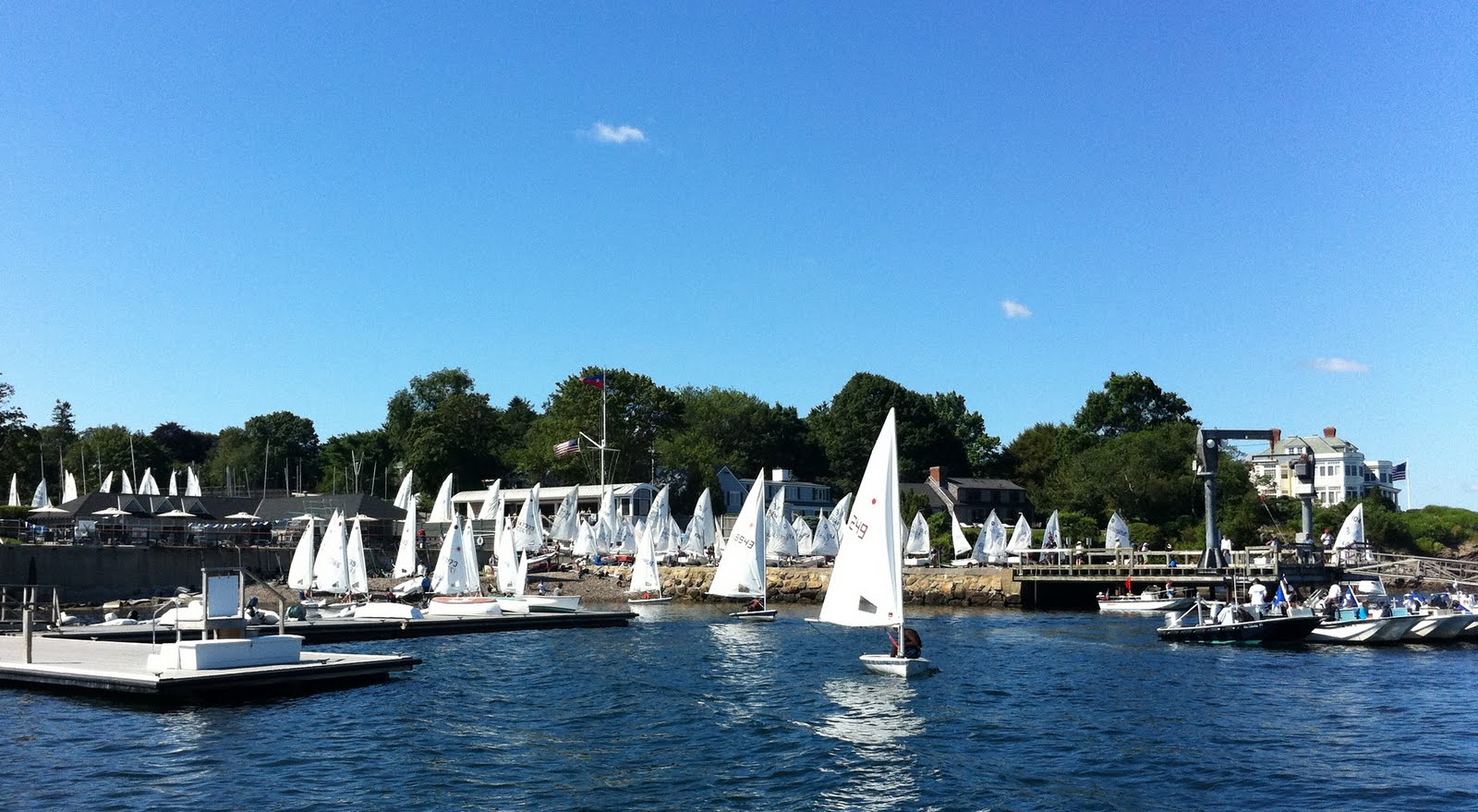 Pleon alumni include Olympians, America's Cup competitors, world champions, national champions, college All-Americans, and many, many more whose lives have been enriched by a love of sailing. If you would like to know more, a detailed account of Pleon's history can be found here.
Program
While Pleon's club leadership and members are under age 21, the sailing program is run by a professional program director and an exceptional team of national and international coaches. The club is a 501(c)(3) non-profit organization, with a dedicated board of directors overseeing operations.
Pleon's sailing programs support both serious competitors and recreational sailors of all skill levels beginning at age 8. The focus is on building sailing skills while promoting sportsmanship and responsibility, fostering teamwork, building self-reliance, and instilling respect for oneself and others.
During the summer, organized classes take place on weekdays in Optimists, Club 420s, Lasers and Sonars. Club leadership also hosts fun events such as movie nights, race-against-your-parents regattas, and a Wednesday-afternoon racing series and BBQ. Marblehead Junior Race Week, Pleon's signature event, takes place the last week of July, attracting hundreds of young sailors who come from far and wide to compete in the historic, three-day regatta. In addition to its summer program, Pleon offers shoulder-season sailing opportunities on weekends for Optimist and 420 sailors in the spring and fall.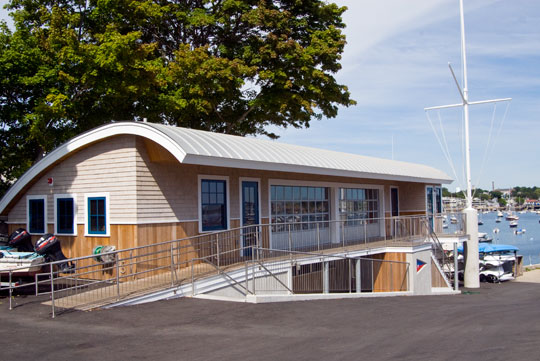 Facilities
Pleon YC's clubhouse, located on Marblehead Neck, is the center for daily activity and provides a multipurpose venue for instruction, social activities and regatta management. The facility extends to the Marblehead Harbor waterfront and provides dinghy drysail space, boat launching, and additional Optimist rack storage on floats.
Boats
Pleon owns fleets of club boats that are available for members to use including Optimists, Lasers (full rig, radial, and 4.7), and Club 420s. Coaches have inflatable ribs for on-the-water support at Pleon and away regattas. In addition, Pleon has its own 18-foot Eastern race committee boat, the Eugene T. Connolly. Sailors also bring private boats to use for the program and regattas. Storage for members' boats is provided onsite.