By Airwaves Optimist Reporter Bernat Gali Bou
The Optimist class is commonly the first step for many youngsters who decide to try sailing for a wide range of reasons: family tradition, the love for the water, the area where they live…whichever is the reason, the sport of sailing is quite bipolar: or you love it, or it's really not for you at all. It can take one second, or it can take one year, but when it gets inside you, sailing will be a part of you for life. If it doesn't, well you're missing quite a lot.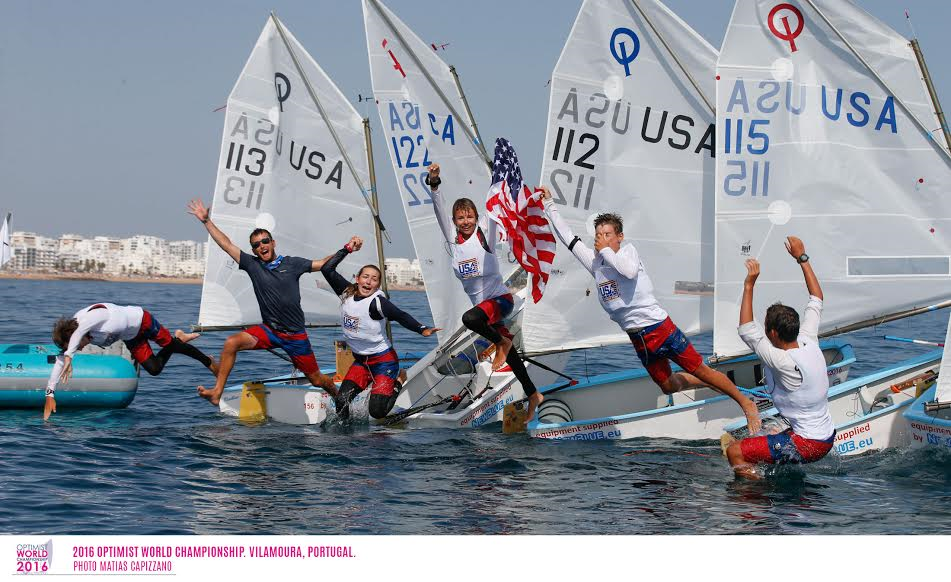 Being the premier introductory class in the World, the boat-handling and technique in order to sail the boat in the fastest way possible isn't exactly rocket science, and the usual combination of hard work, commitment and a bit of talent often propels any sailor to the summit.  Where do outstanding Coaches stand in the equation here? I believe right between the sailor reaching a high level of boat speed and technique, and the mental skills needed to reach her or his
maximum potential.
This is a vital point to consider, and in fact, this applies to coaching at many levels, in many sports, not just Optimist sailing. It's also very helpful for life after sports too. Why did the 1980 USA Hockey team beat the heavily-favored and superior skilled Soviet team, for example? Mental toughness, preparation and focus was a key part of Herb Brooks coaching.
Throughout 3 years in the USA, I've met many Coaches and several of them are really close friends. With some you share some sort of style, with others you couldn't be more different, some like long chalk talks and others are more intense on the water, but not surprisingly we all share something: the goal to shape little persons on and off the water, to teach the importance of working the mainsheet accordingly but at the same time teach as well values like sportsmanship, respect or positiveness.
Please don't get me wrong when I said outstanding Coaches only work on mental skills when the sailor is fast enough. I believe mental skills are taught pretty much everyday, and every sailor comes with many of them of factory (say genetics). Some of those natural mental skills are really useful (positive, tough, smart, organized) and others might make our job more challenging (too competitive, low concentration, lack of commitment). Honestly, every sailor has a unique mixed set of mental skills and I believe it's what makes our job so unique and at the same time so difficult sometimes. What makes me love this job? Obviously not the hot weather in Texas (bad joke..), but really the constant necessity of developing new styles of coaching for those sailors that, for one reason or another, are a challenge and seems like you'll never find the button to click and finally help the sailor achieve all his goals.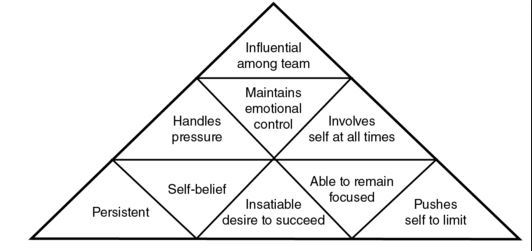 I absolutely believe mental preparation is an essential part when coaching Optis, and following my first article, it all comes from the trust you earn from them along the path of coaching. If they trust you, parents trust you, and to make those necessary changes in his mental skills will become less of a critical situation. Trust it's itself a very important skill while sailing (parents send their precious children to the ocean in little boats every day and they just send an adult with a RIB..crazy right?) and it fills all the first level of the pyramid when it comes to develop mental skills. When we help shaping a sailor's character on the water, it actually shapes the sailors personality onshore as well, and as Opti Coach, I believe we teach many lessons that will be useful in the future in many ambits of the sailor's life.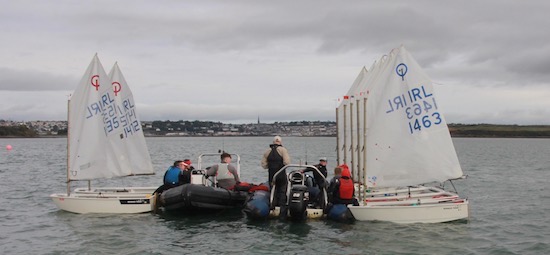 In conclusion, an Opti Coach can create a strong impact in any Opti sailor career. It doesn't matter the style, the approach or the origin, every Opti Coach strives to help on the best way they can to support, teach and help the sailor achieve all his goals and dreams and that's what it makes our work worth the time in the water, regardless of results or events qualified.