By Bernat Gali Bou
Lakewood Yacht Club Head Opti Coach
USNT Coach
ODP2 Gulf Coast Regional Coordinator
''It has been almost a year since I actually coached at my first IODA World Championship, and eventually my first IODA Event ever (as coach and as a sailor), and sure feels like it just happened yesterday with the amount of emotions, feelings, re-connections with long time coach friends, new friendships, experiences, moments I will remember forever..and of course, the 15 days spend in beautiful Antigua coaching! Omari Scott, Coral Reef Yacht Club Head Opti Coach, is originally from Antigua and was always talking wonders about his country…I can say, with no doubt, that he falls short about how amazing the Antiguan people and it's culture actually is.
The memories of the 2019 IODA World Championships are coming back as unfortunately, due to the COVID-19 Pandemic, many if not all the IODA 2020 Events will be canceled for the year, leaving the Opti Sailing Community without those extraordinary experiences for sailors and coaches. I can't thank enough the Puerto Rico Optimist Association, for providing me with the opportunity to coach at such incredible, rewarding, high level event and live at first hand how professional and competitive Optimist Sailing can be.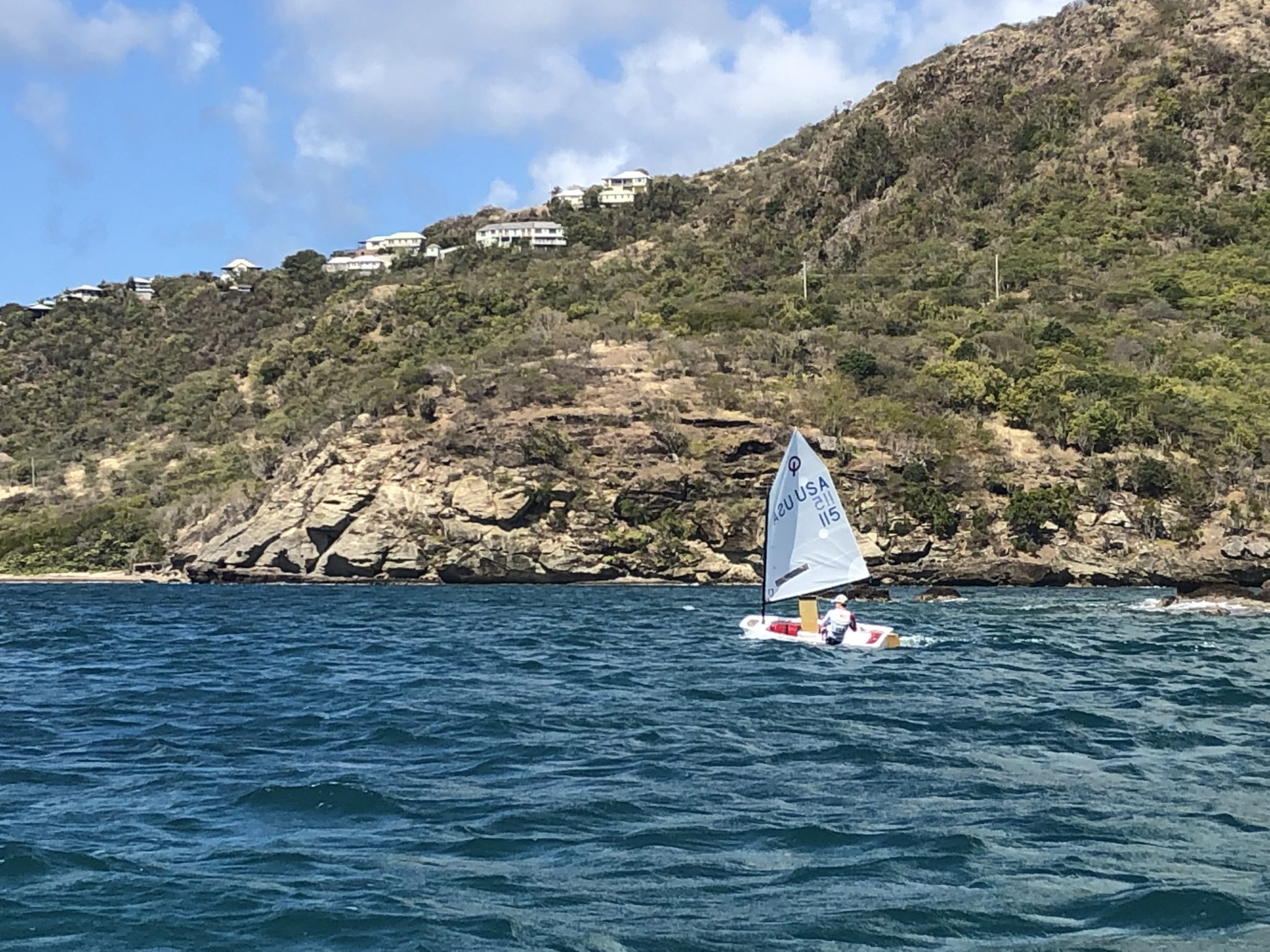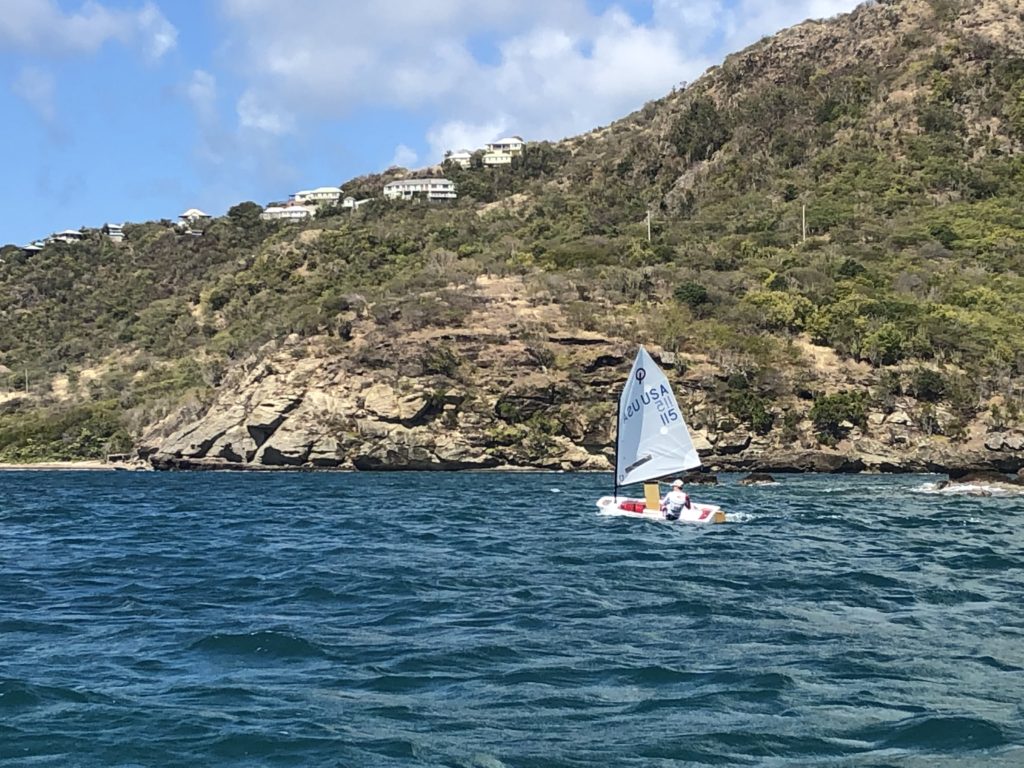 The Puerto Rican Worlds Team was one of the youngest teams at the 2019 IODA Worlds Team, and it was such a rewarding experience. The preparation included the 2019 International Optimist Regatta in St Thomas, USVI and one week of training with the Team USVI Worlds Team and their Head Coach, Argy Resano, just prior to the Event.
The 2019 IODA World Championships were the largest ever, with a record registered 63 countries. It's the pinnacle of the sport, the Olympics for Optimist Sailing, where only the top 5 in each country gets to participate, and boy the atmosphere around the event it's impossible to describe unless you're actually part of it. You experience so many cultures, so many sailing techniques, so many coaching styles and approach, that you're trying to absorb all of it while you're still trying to get your job done! It's a fantastic format that lets you connect with people who live on the other side of the world, where bonding isn't required but super encouraged and the meals that we all share in the same place make you feel special, whether you're a coach or a sailor.
Why it has reshaped me as a coach? There are a thousand different reasons I could mention, and I would still fall short into getting myself explained. But essentially, the following really made me reconsider a lot as a coach:
The level of commitment, maturity, responsibility and focus. Many of the sailors looked like they were competing at the Olympics, and their routines were near to professionalism. You can sense that as you approach the start of the event and grows into you as the event starts. Sailors are there for one and only one reason, give their best every single second of the day.
The professionalism of the coaches, regardless of their origin or team experience. Each team has its own dynamics, routines, ways to motivate each other, communication styles…its was like being at school at your favorite subject over and over everyday.
The tremendous effort the host, volunteers, management and parents put into the event. You truly feel like, for 15 days, you belong into something special and for those two weeks, you're surrounded by the best of the best in Optimist Sailing. This only carries forward with the sailors and pumps them up. The Opening and Closing ceremonies aren't only spectacular but truly make the sailors and coaches feel unique!
Talking with coaches about styles, rigging techniques, challenges they face, team management…you truly connect with many of them and the knowledge learned it's priceless, just as the friendships that carry on after the event. I don't know who were more sad after we all jump in an airplane the day after the Regatta was over, if the sailors or the coaches, seriously!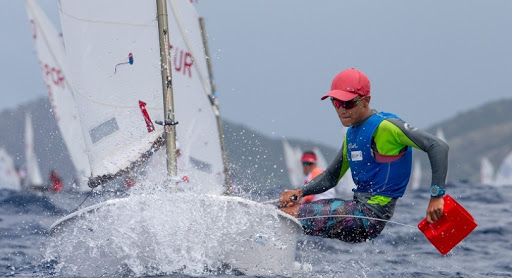 You can only learn more and more from your peers, specially at the most important event of the year for Optimist. On top of that, it was an absolute pleasure to witness how Marco Gradoni, Italian Optimist National Team, won his third Optimist World Championship in a row while adding the Team Racing World Championship with their Italian team mates and top Nation in the Fleet Racing part. He is, arguably, the most successful Optimist Sailor in the history and the only one who's been able to win three World Championships in a row. His abilities, skills, focus and commitment to the class truly show how much coaches make an impact in this beautiful class, and that's what really reshaped me as a coach, to see how much greatness (as a sailor, as a person and as an athlete) kids can achieve under our leadership, as long as we provide them with the right tools, passion, respect and most important, fun and trustfulness.