By Airwaves writer Aidan Morgan
We are more than two weeks past the day Intercollegiate Sailing Association (ICSA) cancelled the Spring 2020 season, and college sailors are missing the competition now more than ever. With physical graduations being cancelled, or in some cases postponed until a more convenient date, everything has been going wrong for the class of 2020. With classes still going on remotely and everybody being locked in their houses, thoughts of college sailing pop into my mind. But that is for every college sailor. I was talking to one of the seniors on my team just the other day and she told me that she really misses sailing.
That made me think. Why are college sailors missing college sailing so much? They could still be sailing at home or even after college. College sailing is not as easy as it might seem. In all college sports, an athlete has to manage time to succeed both academically and athletically, which can sometime make living the college life difficult. But being a part of a sailing team is special. You spend a whole two seasons, for four years, with your team, something that not every sport does. The team becomes your second family, one that you most definitely spend more time with than your actually family during the school year. That is what makes all college athletic teams special and, honestly, one of the best parts about being a part of a team at college.
With all that has gone on in the past month, here is what a few college sailing seniors had to say.
Ainsley Parramore is a current senior on the Eckerd College sailing team where she was a skipper all four years of her college career. When asked about her reaction to the cancellation of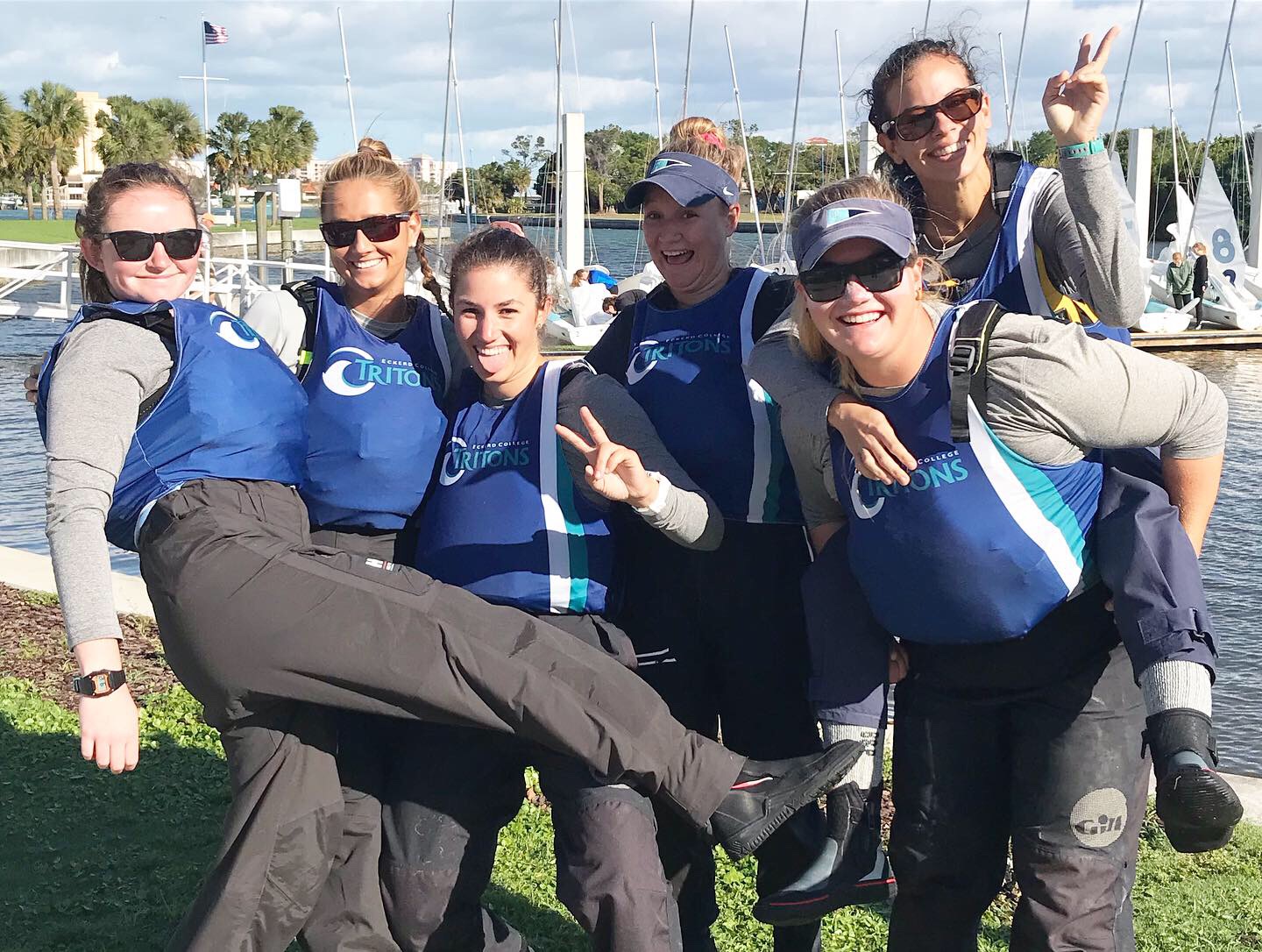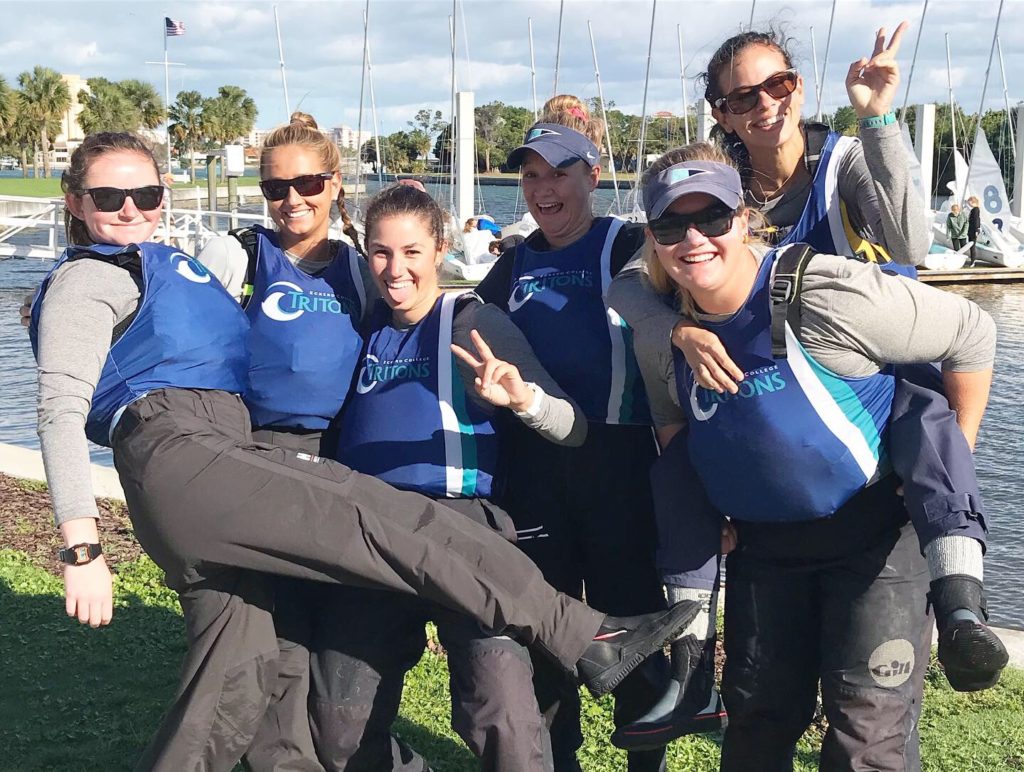 the spring season, she responded,
I was really shocked. Honestly, I never thought it would come to this and for ICSA to react so quickly. Sailing for Eckerd was one of the best decisions I've ever made, and though I am sad it came to such an abrupt halt, I am so happy for the 3.5 years of amazing experiences I had. This pandemic is a once-every-century event, and it sucks so much that it had to happen in the spiciest part of my season/year but there's not much to do about it.
It is clear Ainsley loved sailing at Eckerd and is sad to see the season end so abruptly. But what she specifically misses is more than just being on the water:
One of the biggest things I'm going to miss most about college sailing is obviously the sailing but also the little things that come with it. I'm going to miss the "EC ladies" playlist we played before going to the regatta venue. The team dinners that usually involved the salt and pepper to show where boat #6 fouled us at the leeward mark. I'll miss the creative ways to get my homework done, whether that be on a plane, in a van, or on the dock at Charleston when we're postponed for no breeze. I'll miss the classic regatta foods. No more using the Triscuits to spread hummus on my sandwich because somehow we always manage to forget a knife every single weekend. I'll miss saying good race after a heated gybing duel on the last downwind. I'll miss the drag race of college sailing and how important it is to be on the line. I'll miss the people. I've met so many amazing sailors and coaches through my 3.5 years of college sailing and I wouldn't take it back for anything. Though I'm bummed about missing my last .5 year of college sailing and going to nationals… I'm proud to say I had 3.5 years of the best sport with the best people. Big shoutout to my coaches and my teammates over the past 3.5 years for making college sailing the best experience.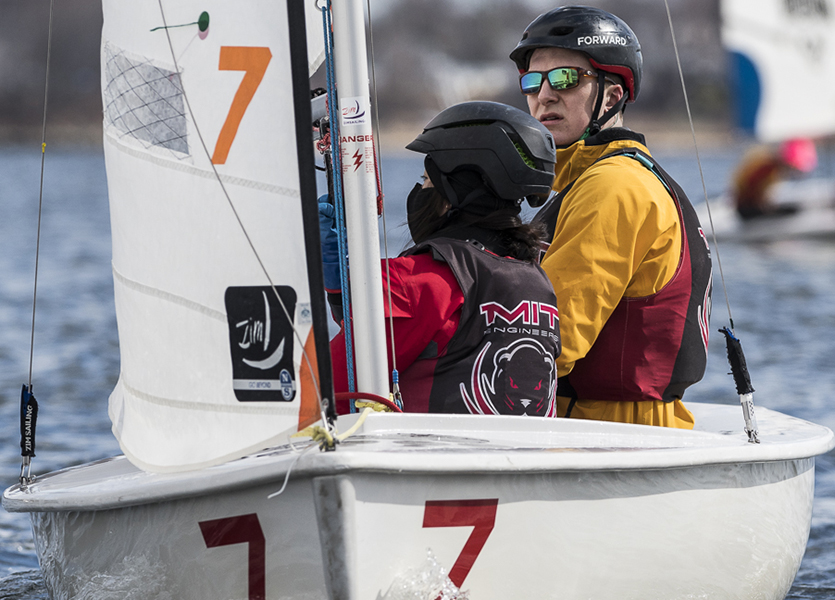 One of the Captains on the Massachusetts Institute of Technology Sailing Team, Stephen Duncan was one of many seniors affected by the cancellation. But his reaction to the cancellation differed from others:
MIT cancelled our season before ICSA cancelled the rest of the season; when I heard that ICSA had cancelled, I was not very surprised given that some regions had already cancelled and that other sports had already. When I heard mine was cancelled, I was pretty upset. I was sad that I was not going to be able to sail with my teammates for the next two months. I was so excited to see where this season ended up going–I felt our team had a lot of potential–but that just was not going to happen anymore.
Following up on his reaction, I asked Stephen about what he will miss most about college sailing:
"Sailing was one of the greatest things I did at college. I loved coming to practice, the thrill of competition, the constant push to become better, and the camaraderie of sailing with my teammates. They are the ones I will miss the most. Even on days without practice, I would almost always still go sailing with someone, even if we had nothing to work on. I genuinely enjoyed being out on the water, in pretty much any weather, sailing."
Emma Clutterbuck, a senior crew and captain on the Tufts University Sailing Team, was as devastated as any other senior sailor, but she looks to the future:
When I first heard that the spring season was cancelled, I was really upset. Now, though, I understand why that decision was made and think that it was the best decision. Having spent the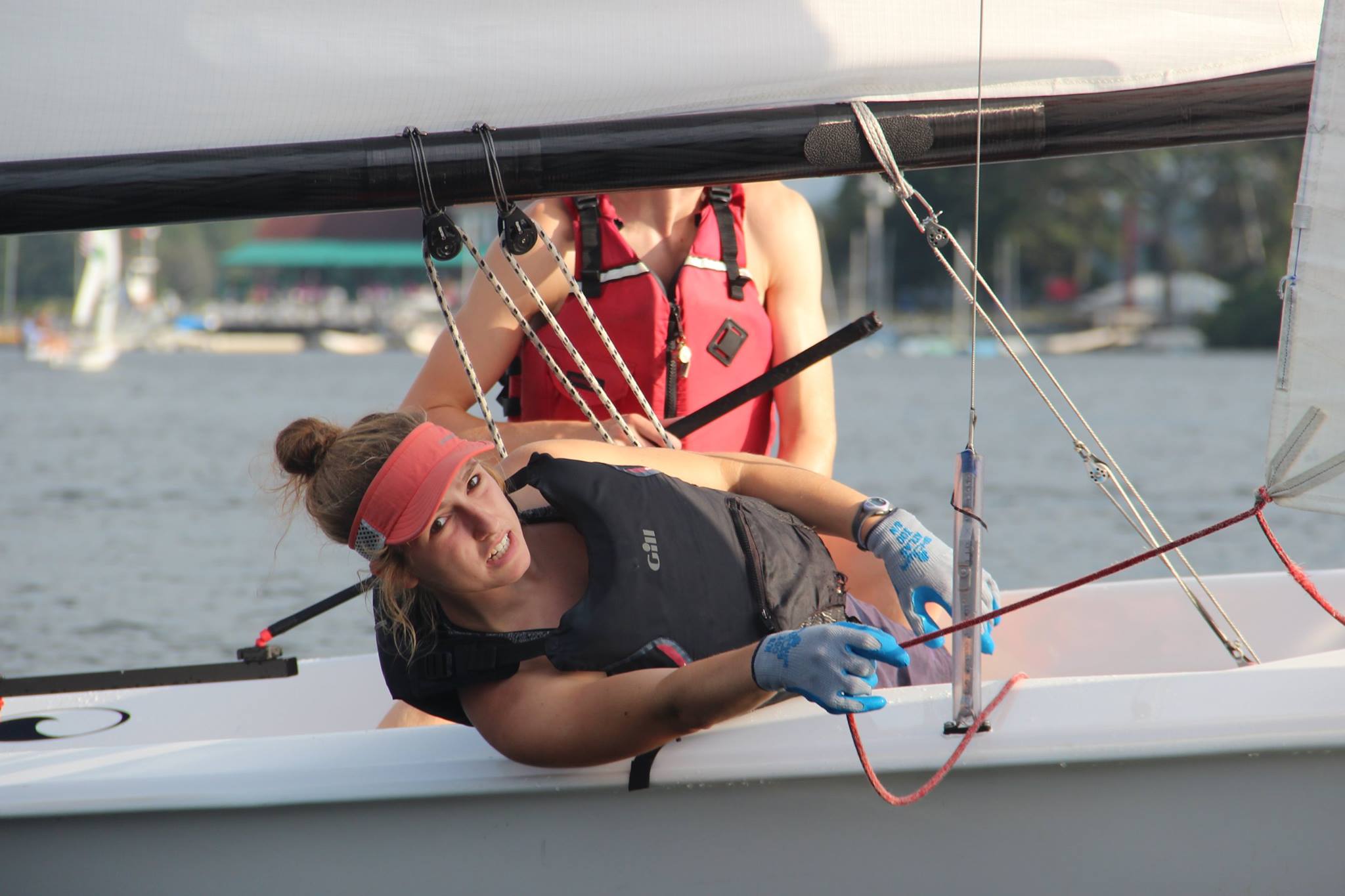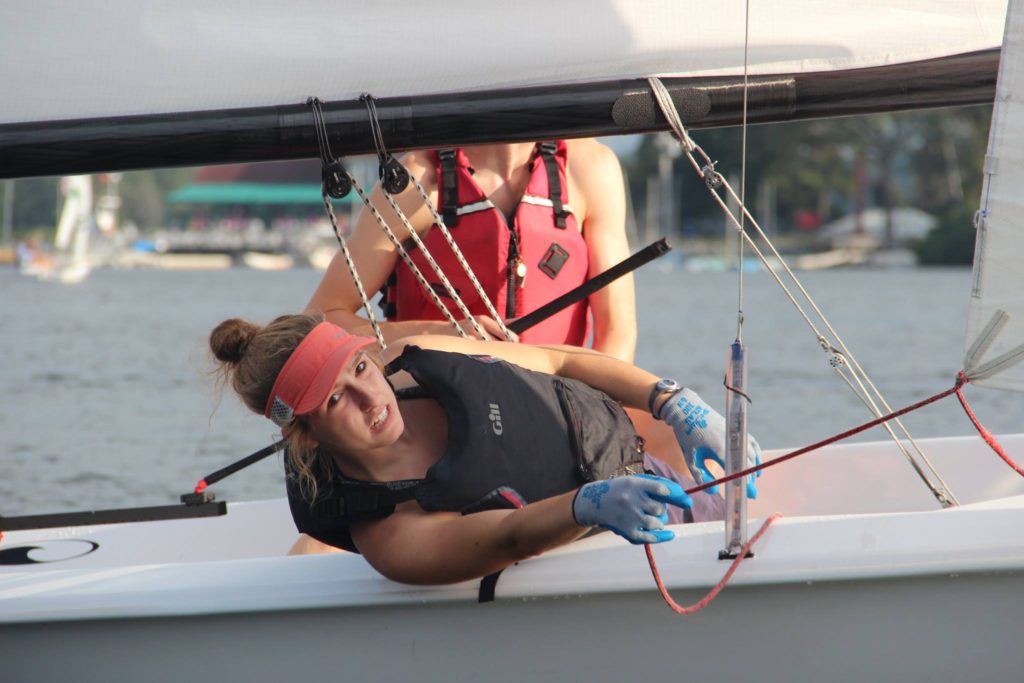 past 3.5 years working towards my senior spring season, though, having it taken it away is pretty devastating. I am excited to see where my team goes next year, though!
Emma, too, views her team as family:
I'm definitely going to miss the people and just being out on the water the most. My team has really become my family during college and not seeing them at practice every day is hard. And with starting a full-time job in June, I am not going to be able to spend nearly as much time on the water as I've been able to in college. So, I've been really lucky in that regard, but it is definitely something that I'll miss.
Seniors nationwide are still grappling with the loss of their graduation, but senior sailors are missing a lot more than just their academics.