By Airwaves Writer Lucas Masiello
TIDE is a student-led (The Inclusivity, Diversity and Equity) Committee, created to diagnose inclusivity-related issues in College Sailing.
In May of 2020, as movements were being started and conversations were being had surrounding racial justice across the United States, a group of sailors from schools across NEISA started a conversation within the world of College Sailing about a fact that is often seen as taboo to discuss within our community; that of the lack of diversity in our sport. While clearly there are certain exclusionary factors that are far out of the control of us as sailors, such as proximity to navigable water and high travel fees and costs surrounding higher-level racing, it became apparent to them that there are plenty of ways that we as sailors can expand access to our community to a more diverse audience and things we can do to create a more inclusive environment to people that often would feel excluded from our incredibly tight-knit community. They saw College Sailing as the perfect environment to introduce people to the sport given its accessibility on campuses that have sailing teams and lower costs to sail, so they decided to create an entity within College Sailing to tackle these issues.
This idea ultimately ended up becoming a student-led organization called the TIDE (The Inclusivity, Diversity and Equity) Committee, created in order to diagnose inclusivity-related issues within College Sailing, educate teammates and coaches on unaddressed issues surrounding our community, and most importantly, open the discussion about issues that have historically been taboo to talk about within the community in order to broaden the dialogue to include all sailors- regardless of what part of the sport one is a member of or what one's background is. TIDE has seen incredible success in the world of College Sailing; starting out with only 9 teams


from College Sailing's Northeast district in May and now having representation from 35 teams in NEISA alone and growing chapters in all districts.
They have made concrete change, as well; passing an diversity and inclusion clause in NEISA that legitimized TIDE as an entity within College Sailing and required representation from teams and completion of meaningful, inclusion-based education that is specific to the sailing community for college teams and coaches and making plans to work with community sailing programs after COVID restrictions are lifted in order to build pathways from lower-budget sailing into College Sailing that had previously not existed. As an organization that was created by students to serve students, NEISA's TIDE not only provided the framework for the rest of College Sailing to implement the same strategy but set an example for the rest of the sailing community as a grassroots, inclusivity-driven organization run by the competitors. In doing so, they can provide far more effective educational resources for college sailors than a corporate diversity education program could as they better understand the incredibly complicated dynamics of our sport. This sailing-specific, intuitive diversity and inclusivity education curriculum is the first program of its kind specifically geared towards the intricacies of the sailing community and has received praise across College Sailing for its tangibility, relatability and simplicity.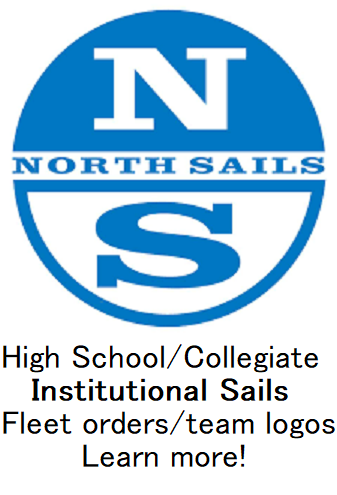 However, just TIDE alone is not enough to level the playing field of College Sailing. While efforts within College Sailing are important, the fact remains that (often unintentionally) exclusionary factors such as the high cost of yacht club membership and competitive junior sailing race team programs as well as connections needed to find crewing spots on keelboats or competitive coaching clearly provide enormous competitive advantages to sailors that were born into the sport or had the money to pursue it fully as a junior sailor. Because of this, it falls on the sailing community as a whole to be the bringers of change, and this is something that can happen on any scale in any branch of our sport.
As coaches, directors, race organizers, and competitors, we all have the potential to make a change to make our sport more inclusive in different ways. Given the broad nature of our sport, this responsibility cannot only fall on one institution or organization but rather all of us. As NEISA TIDE's Press Outreach Coordinator Nicole Moeder explained best, "The point of TIDE is not to exclude anybody from what we're doing but rather open our conversation to the sailing community as a whole." The work TIDE is doing would be most effective if it plants the seed for similar initiatives across our sport. Nicole also stressed the importance of community involvement outside of College Sailing to their mission, so anybody in the sailing community is welcome to work with TIDE regardless of their affiliation with College Sailing.
While education and regulation within College Sailing is important, the actual demographics of college sailors will not become more diverse unless the sailing community as a whole follows their lead. TIDE welcomes and is actively seeking partnerships with junior sailing programs, community sailing centers, yacht clubs, governing bodies and any other organization or person within the sailing community. If you want to help with TIDE's mission, contact information for each district can be found at TIDE contact information.