By Airwaves Writer Rachael Silverstein
Communication and team Trust. At one point or another in our sailing careers, most of us have encountered the challenge of dealing with a teammate who forgets the age-old saying, "there is no I in 'team.'" These people, who I often think of as forever-singlehanded sailors, do not always realize their hindrance of finding your team groove, and it may be difficult to deliver that feedback to someone so unsuspecting. To help avoid any unnecessary tension within the crew, there are great tools at hand to help nurture and mold a successful team that you can use on and off the water.

The most frequent issues I encounter on the water all stem from a single source: communication. Anyone who has sailed with me knows that my favorite line to deliver is, "communication is key," and that's because it greatly affects all aspects of the vibes going on around the boat. Whether the helms person is frustrated, the bow person is hungover, or your trimmer is solely focused on what to eat for dinner, each person has the power to completely throw a team off. With this scope in mind, we must remember that each person also has the ability to bring a team together after falling apart, but team performance is much more difficult to build than it is to break.
Before stepping onboard with a new team, it is essential that each crew member knows his or her job. You can work with your team to establish clear expectations for everyone, so each person knows where to be and what to do before, during, and after racing. If someone on the boat has a particular preference for something to happen a certain way, be sure to listen to their request in a non-threatening manner, and provide an explanation if you are unable to oblige them. In some cases, the request may be yours, so be prepared to offer alternative solutions for the issue you are having to ensure your needs are met. Teams should also discuss the difference between "needs" and "wants" as a way of coming together most effectively to accomplish your goals as a whole.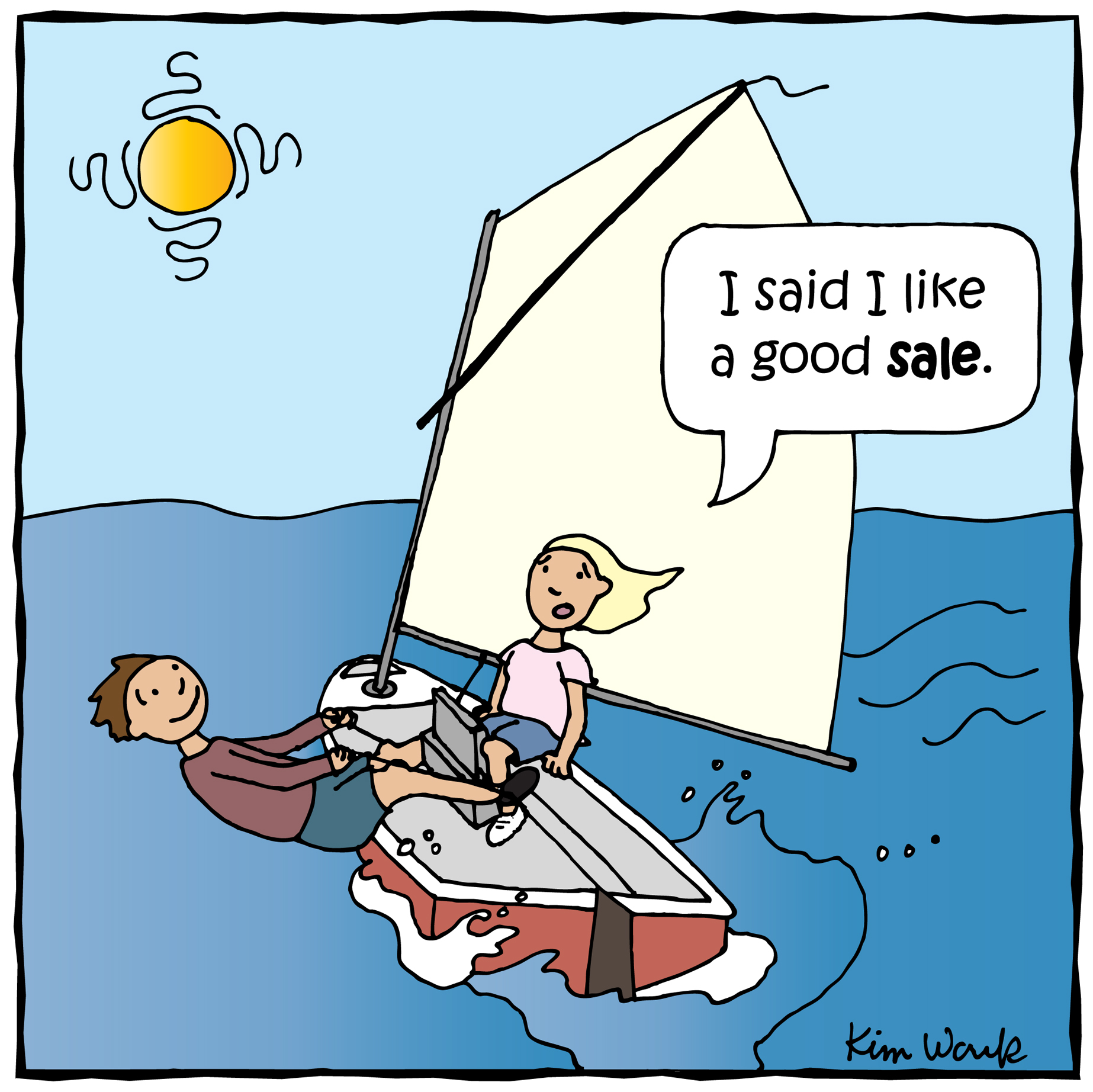 There are four stages of group development, and while not every team's development looks the same, those stages remain consistent between groups and may be helpful in deciding what your team needs at a given moment.
1. The first stage, "Norming," occurs when a team is freshly formed. Most members are on their best behavior, apologies are abundant, and everyone is quick to agree on the best way to drop the spinnaker. During this stage, the sailing is definitely not smooth, but everyone is getting along all too well and the potential for growth seems infinite. The "Norming" stage is most commonly known as the "Honeymoon Phase." Do not be tricked into thinking the Honeymoon will last forever.
2. The next stage in group development is both the most difficult to deal with and the most essential to experience before making any real progress. All of those compliments and niceties being exchanged throughout the "Norming" stage were credits being accrued for the inevitable "Storming." Teams experience the most turbulence during this stage, but the duration of that turbulence depends entirely on how well the individuals can deliver and receive constructive feedback. The "Storming" stage typically begins when teammates start offering advice to one another, but that advice is either delivered in a negative manner or received as a personal insult.  When weathering this stage of development, tone, timing, and word choice are the big factors to be mindful of.
We cannot choose whether another person will receive our comments as negative or malicious, but we can do our best to imply good intentions through our delivery. I would advise against trying to give your trimmer constructive feedback while the main is still luffing immediately after botching a takedown. Instead, wait until the boat is sailing smoothly and tempers have settled before addressing the lack of kite rotation for ease of dousing. Timing and word choice can make all the difference in how someone receives feedback. When giving feedback, focus on a certain action or behavior that you have witnessed, and avoid assigning blame and personal attacks to one's personality traits. If you are on the receiving end of the feedback train, remain open to the idea that this person is trying to make your life easier. The person delivering feedback has taken the time to think about your situation, and cares enough about you to offer a tool for your ever-growing sailing toolbox. Sailing is such a dynamic sport that I can honestly say that no single person could ever truly master the skills of sailing.
3. Once the storm has passed, your team can settle in to reap the benefits of the "Performing" stage. A team that reaches the "Performing" stage runs like a well-oiled machine. Boat handling comes to the crew as easily as breathing; puffs and lulls blow through without any change in degree of tilt; and the only chatter on the boat during racing is need-to-know information and the occasional chuckle after a quick joke. The crew is not perfect, as no crew could ever be, but everyone works together to lighten the load off each other's backs. You try new things, debrief your performance, and tailor each role to maximize your team's strengths. The "Performing" stage is the most satisfying for a sailor because it gives them the opportunity to test themselves at their peak performance. Every sailor onboard knows their job, and does it better than anyone else on the boat.
4. At some point, however, all good things must come to an end. After relishing in the delights of a highly functioning team, we have the final stage of "Group Death." Our teammates go on to pursue other opportunities, and we are happy for them, but even the exchange of one crew member spawns the beginning of a new cycle. "Group Death" may occur suddenly, as a result of someone missing a flight, or it can be a long time coming. Either way, the transitional period arrives, and we find ourselves planning and preparing for the next team to form. We carry our mistakes with us as reminders of how to handle past issues, and move forward to share our learnings with others through effective communication and feedback.