When:
November 20, 2021 – November 21, 2021
all-day
2021-11-20T00:00:00-05:00
2021-11-22T00:00:00-05:00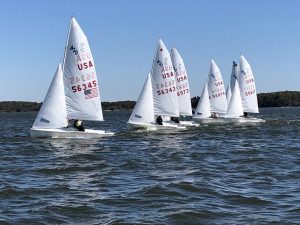 Please forward this registration link and email to anyone whom you think might be interested!
Questions? Please call Tom @ 443-220-2089
We are excited to continue to build the 420 Class in the Mid-Atlantic region, & look forward to hosting a great 2021 i420 Mid-Atlantic Championship in Annapolis in September. Your participation of course would mean the world to our group.
For those who could come early, you'd be more than welcomed to come out and do some high school team racing/sailing practice as well. We also can set up afternoon i420 training practice for anyone interested as well.
BWI is an easy-in/easy out airport and we are also not far from DCA airport as well.