We have lift-off! S1D is pleased to announce that we are the North American dealer for FOILSZ, an Australian company focused on foiling at all levels and with a great deal of success doing it. These foiling kits will have your ILCA/Laser up and foiling in no time! Interested? We have kits on the way right now, and plan to rig up soon with 2 Lasers dedicated to foiling at our sailing center. These kits are completely compatible with your ILCA/Laser as it is; no modification needed to boat or rig, prices are reasonable and vary with exchange rates and shipping!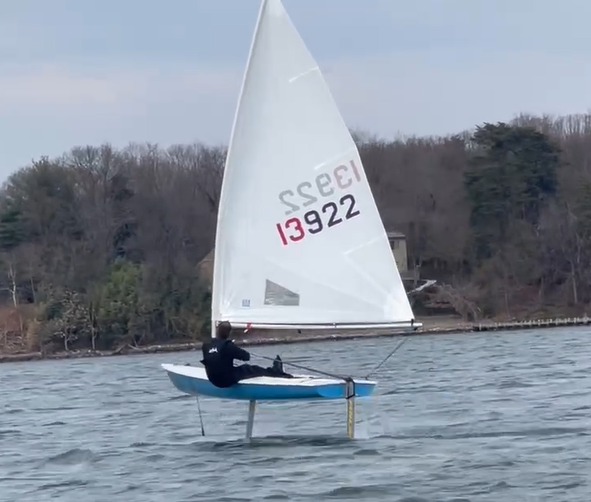 Contact us at:  [email protected] to learn more and order yours!!
The development of FOILSZ didn´t just happen over night. It has been the culmination of over 20 years of sail, hull and foil development from the people behind KA Sail, the Bladerider & MACH2 Moths and the recently released WASPZ foiling dinghy. Everything learnt over these years in making the world´s fastest and most reliable foiling dinghies has been used to create the FOILSZ kit for Lasers. So when you buy a set of FOILSZ, you know you have many years of successful foiling pedigree backing the performance of your foiling Laser.
The FOILSZ Laser Design Brief
The design brief could not have been simpler. We wanted to design a high-performance foiling solution for a mass produced boat so that more people could enjoy the thrill of sail foiling.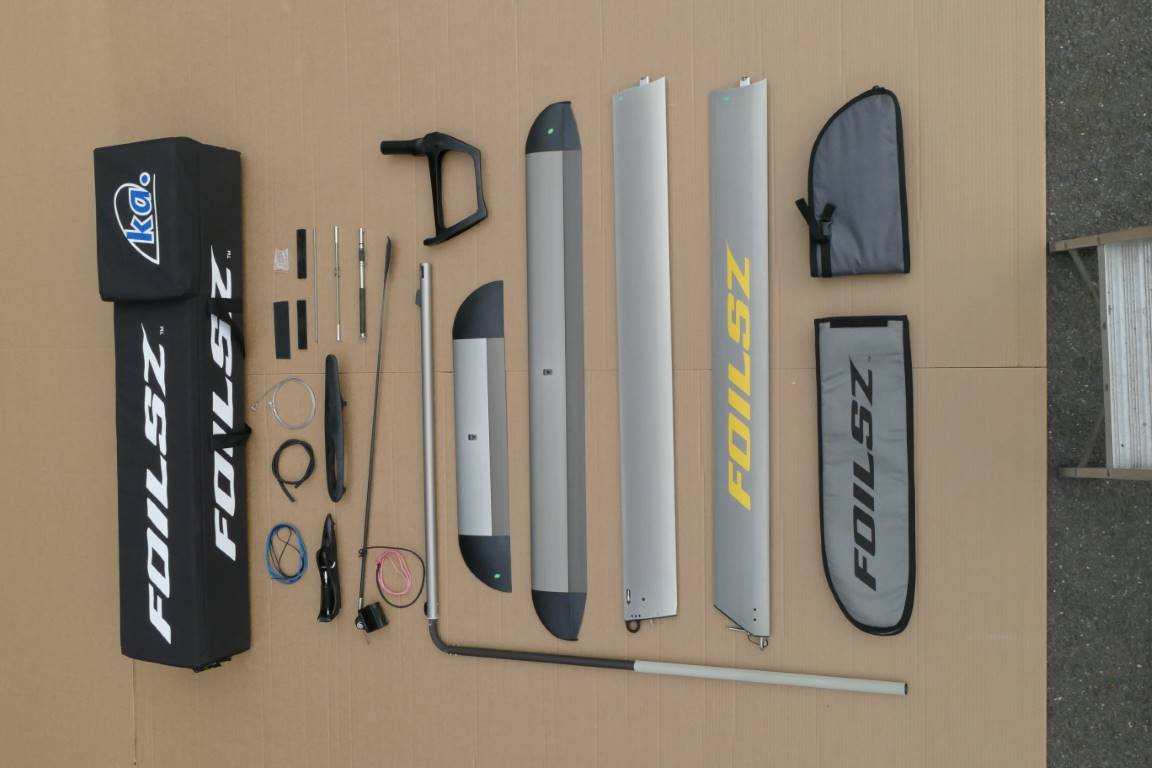 The essential design elements were –
simple fitting to a standard Laser with no modifications to the boat or rig
high performance foiling in all sailable weather conditions
the ability to launch in shallow water from a standard Laser beach trolley
foils that can be fully raised or lowered from within the boat
an inexpensive foiling solution for all sailors
precision engineering and high quality components
The foiling kit had to be ready to go "straight out of the box" so that users can go foiling as soon as the kit is fitted. Everything is just right, from the foils that are designed at exactly the right angle, to the sophisticated wand system.
The design brief was also to make a kit of great quality that would give owners many years of pleasure. It had to dependable and as a result great care has been taken over the tooling, material selection and method of construction of the various FOILSZ components.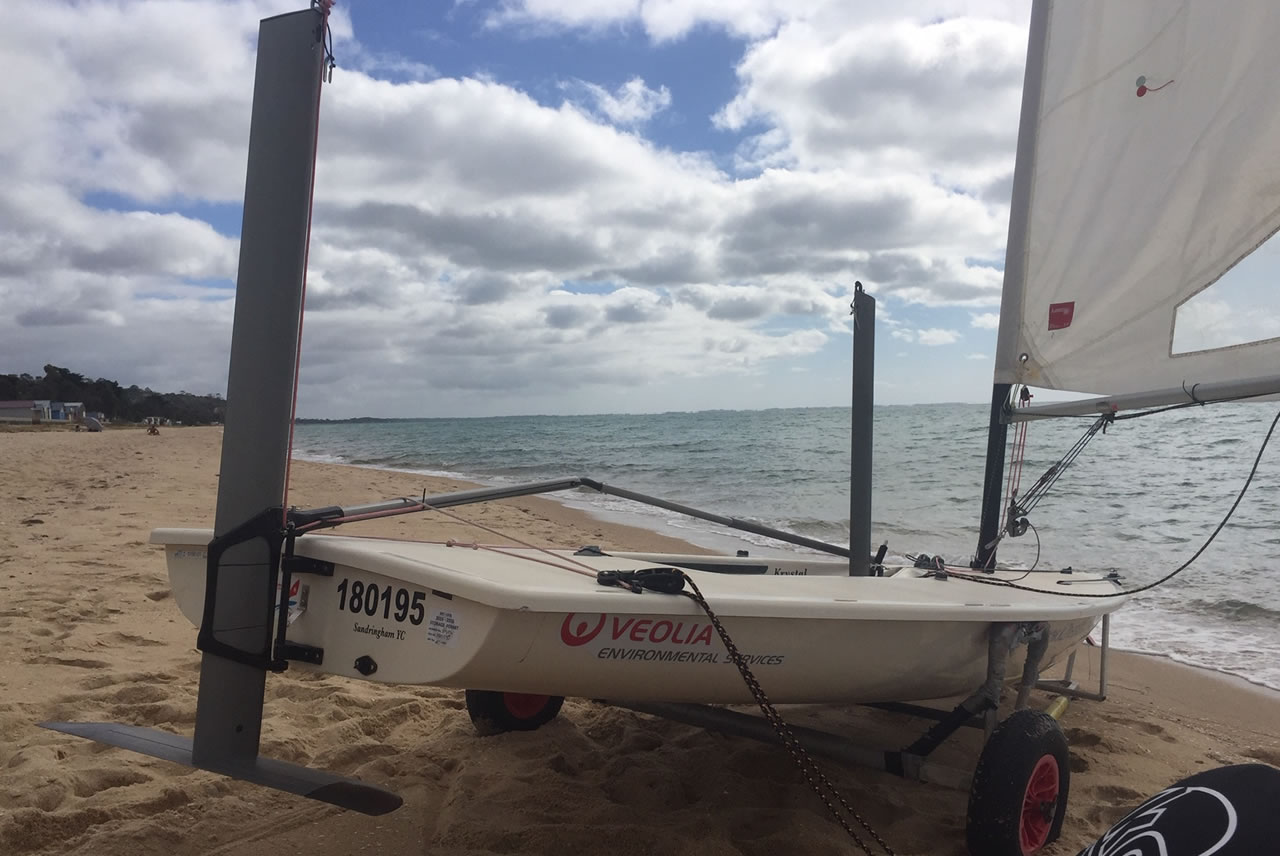 Not only will your FOILSZ kit provide hours of foiling enjoyment, the quality design and components will make sure you enjoy it for years to come.
If you have ever dreamed about foiling on your own boat but thought it would cost too much, the FOILSZ foiling kit is what you need. The FOILSZ kit attachs easily to a standard Laser dinghy. Fit the foiling kit in 10 minutes, rig your Laser and off you go. It really is that simple.
Background
The development of FOILSZ follows a natural progression from what AMAC has learned over 10 years designing and building the MACH2 Moth and WASZP foiling dinghies. Countless hours of computer aided design and real life testing of foils and the foiling systems has resulted in the best solution to enable a standard Laser to foil. When you buy a FOILSZ kit for your Laser, you are benefiting from everything AMAC has learnt creating the championship winning MACH2 Moth and the multi award winning WASZP foiler.
Main Features
fits to any Laser in 10 minutes
no modifications to hull or rig required to go foiling
dynamic sensor wand for automatic ride height adjustment
rig and launch using a standard Laser beach trolley
fully retractable foils for ease of launch and retrieval
fine trim adjustment through rudder trim
go foiling in just 10-12kts of wind
premium grade aluminium vertical and horizontal foils for durability and long life
inexpensive entry to the world of foiling – maximum fun, minimum cost
Rigging
Here you can see a standard Laser being rigged on the beach with the FOILSZ kit in place, ready to go sailing. You will notice how the boat can be rigged with the foiling kit on it's usual beach trolley. Launching off the beach trolley is no more difficult than usual.