For final Tech Score results see below or go here
Saturday, May 27:
Day one of the Open Team Race National Championship started with north winds from 4 to 6 knots. After logging about eighteen races, the wind shut down and sent all teams in for a long wind delay. Schools joined in for other forms of team activities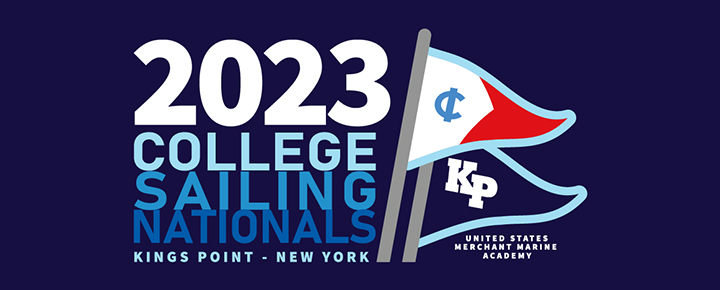 Sunday, May 28:
Day two began with another long wind delay as folks on shore hoped and waited for the late sea breeze to kick in. Race Committee lowered the AP at 12:45 PM and sailors hit Long Island Sound with SSE winds around 5 to 8 knots with a building breeze throughout the day. Teams dueled it out throughout the afternoon, but the race to watch was between Stanford and Yale, as both teams were undefeated going into the race. The pair did not disappoint as boat handling, swift decision-making, and boat speed were key. Stanford started strong off the pin, controlling the left side of the course, and rounded mark 1 in a tight 1,2, 5. On the downwind, Stanford lost control of the 1,2 as constant jibing duels resulted in a foul. After rounding Mark 4, Stanford was able to use their boat speed and control of the left side of the course to get back in control of the 1,2 and was able to finish in a 1,2,5 combination. A full round-robin was complete, but there was a tie for 8th place between U.S. Naval Academy, St. Mary's College of Maryland, and the University of Pennsylvania. Therefore, a sail-off between the three schools had to occur to decide the top 8. After a fierce battle, St. Mary's College of Maryland won and moved to the Final 8.
Note: Preliminary results; teams ranked by winning percentage. Tip: click on team's record to toggle filter.
| Sym. | Explanation |
| --- | --- |
| * | Number of races won when tied teams met (2) |
| ** | Number of races won when tied teams met (1) |