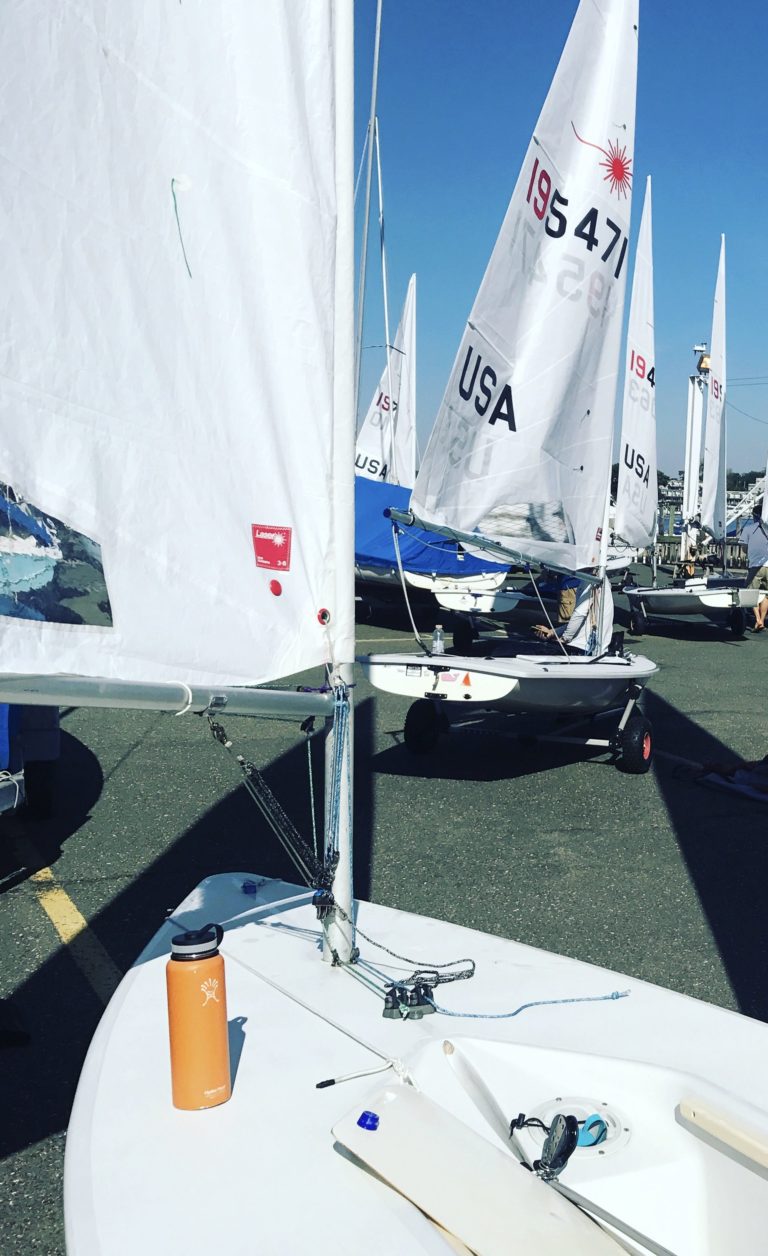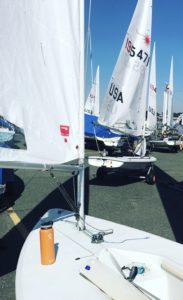 Summer is now in full swing which means so is the heat! A key to bettering your performance on the water is giving your body the fuel it needs to perform. Not only do we need to be eating right to perform on the water, but more importantly we need to hydrate our bodies. Hydration is key to performing at your top level out on the race course as well as for success in your daily life. These tips will help you to avoid dehydration during the sailing season and perform at your highest level.
Tip #1: Carry a Reusable Water bottle Everywhere

Best thing you can do is invest in a BPA-free reusable water bottle. My personal favorite is the Hydroflask, which come in various sizes and keeps your water cold for hours. Having a reusable water bottle helps you to keep track of how much you are drinking throughout the day. Not only does it help you keep track, but it also reminds you to keep drinking. On the water find a place to either store your water bottle or have your coach carry it for you for the day.
Tip #2: Create a Hydration Plan
The amount of water you should be drinking depends on your weight and activity for the day. On a typical day, you should be drinking half your body weight in ounces. So for example, if you weigh 120 pounds you should be drinking 60 ounces of water. When you add activity like sailing you need to increase your water intake. The best way to make sure you're getting the right fluid intake is to make a hydration plan. Start your day with drinking 8 ounces of water and try to drink 8 ounces every hour. Depending on your day and how long you will be out sailing your hydration plan may vary. But by making a plan, it will help to ensure you don't get dehydrated while out on the water and help you to perform at your top level.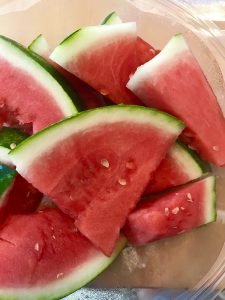 Tip #3: Hydrate with Food
Most of the water you need has to come from drinking it. However, you can also hydrate with some foods. Before heading out on the water, or for a snack on the water, it's great to fuel your body withsomething containing water. Your not only giving your body some energy with the food but also helping to hydrate your body during your activity. Some examples of great foods containing lots of water are; watermelon, cantaloupe, strawberries, celery, grapefruit, spinach, green peppers, and tomatoes.
Tip #4: Choose Sports Drinks Wisely
Nowadays you can find sports drinks everywhere with so many different brands, colors, and flavors. However, you want to be careful in choosing a sports drink. For example, a bottle of Gatorade has 35 grams of sugar! That is a lot of sugar that can upset your stomach and may lead to you cramping up while sailing. It's important to check out the label before consuming a sports drink and see if it will benefit you to drink it. I personally like things that are more holistic, so coconut water is a great option. Coconut water is filled with potassium, magnesium, sodium, and calcium. Also, I use Emergen-C Electro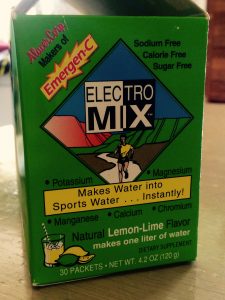 Mix Electrolyte Replacement Drink Mix. This contains potassium, calcium, and magnesium. Next time do some research before consuming that sports drink and find out if it will help or hinder your performance out on the water.
Tip #5: Recognize Signs of Dehydration
While out sailing or doing a workout we want to be able to recognize signs of dehydration. If we can recognize the signs of dehydration early on, we can avoid it getting worse and hurting our performance. The symptoms can vary from mild to severe. Some signs include dizziness, increase in thirst, headache, muscle fatigue, coordination decline, muscle cramps, and a decrease in energy. These are just some of the signs, and sometimes we may push them off as being something else. However, when we are out on the water and feel any of these signs we need to recognize that we may be dehydrated and we need to start hydrating our bodies. Your performance level will start decreasing as your body becomes dehydrated. To ensure this doesn't happen to you follow that hydration plan! But also recognize when you might need to end your activity for the day to avoid further dehydration.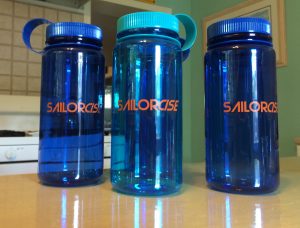 About 60% of our bodies of made of water, so hydrating is an essential function for life. However, hydrating is something people tend to forget about leading to dehydration. For your success in daily life and sailing at your top level, you need to make sure you are hydrating your body properly. By carrying a reusable water bottle everywhere, creating a hydration plan, hydrating with food, choosing sports drinks wisely, and recognizing signs of dehydration, you are sure to stay hydrated this summer and all year long. These tips will not only help to prevent dehydration for better performance on the water but lead to a healthier lifestyle for years to come. Sail faster by drinking that water!
For more information on fitness for sailing contact [email protected]. Also check out Sailorcise on Facebook, Twitter, and Instagram for daily tips on fitness, nutrition, and sailing.