Starting Line Sailing Acquires Zim Sailing and Dwyer Mast & Rigging
November 1st 2021
Zim Sailing – the Bristol, Rhode Island-based marine equipment manufacturer, has been acquired by Starting Line Sailing, Inc. The purchase transaction also includes Dwyer Mast and Rigging, the long time aluminum spar manufacturer. As part of this acquisition, Zim Sailing and Dwyer Mast and Rigging will join West Coast Sailing as subsidiaries of Starting Line Sailing, a newly formed holding company led by CEO George Yioulos.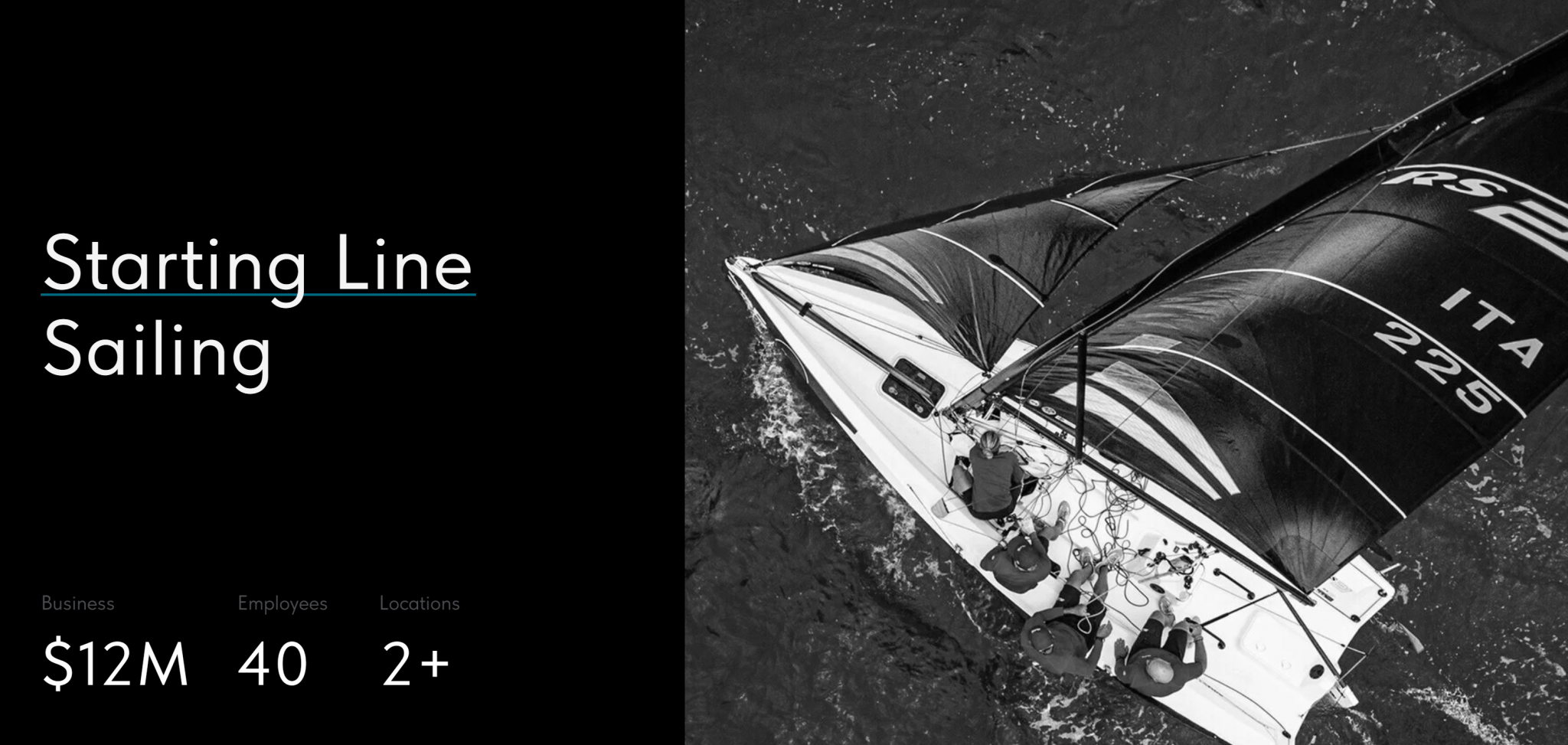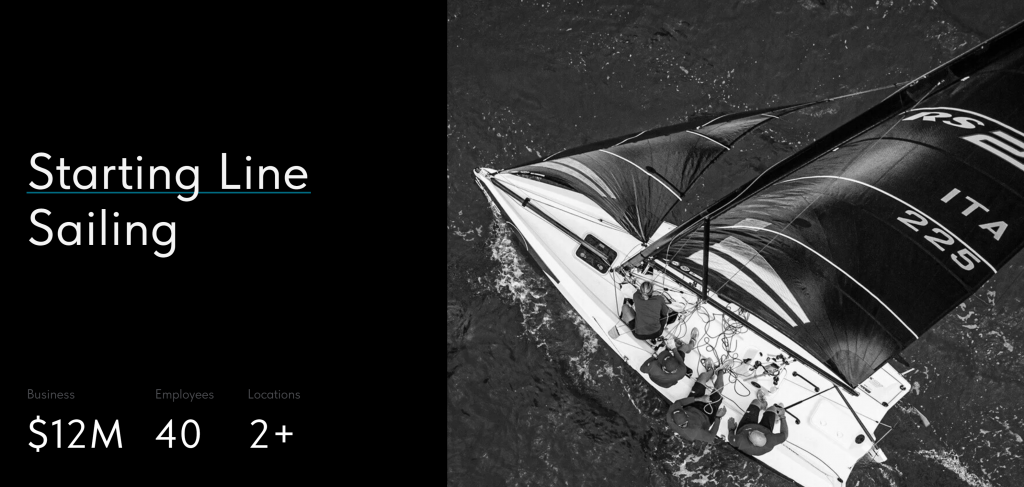 The sailing industry continues to evolve, and Starting Line Sailing was formed to play a key role in that evolution. The goal is simple – to grow the sport by making it more accessible for everyone. Backed by decades of industry experience, an ownership group of passionate sailors aims to fulfill this vision by building on the strengths of each business, investing in and providing career pathways, and providing greater support to the sailing community. Over the next several years, sailors can expect faster and more efficient systems that make it easier to find the parts and support you need, expanded access to new products and services, and the creation of better opportunities to work in the industry. Behind this multi-year roadmap is a commitment to helping more people discover their own passion for sailing.
Whether you are a new sailor or long time racer, coach or parent, club program or class association manager, the collective team of 40+ staff across West Coast Sailing, Zim Sailing, and Dwyer Mast and Rigging is here to help you make the most of your time on the water.
Zim Sailing, founded by Steve Perry in 2008, provides one-design sailboats, parts, accessories, and services to the North American market. They manufacture popular dinghies such as the Club 420, Flying Junior, and Optimist, and engage in grassroots youth development of yacht club junior sailing programs, community sailing programs, and high school and collegiate sailing programs. Zim Sailing can be found at regattas around the country, providing support with charter boats and onsite sales and service. Dwyer Aluminum Masts, was founded in 1963 to more fully integrate the manufacturing of spars, rigging, and hardware with sailboat production. The two companies share production facilities in Bristol, Rhode Island.
West Coast Sailing, founded in 2005 in Portland, Oregon by George Yioulos, is one of North America's leading marine retailers, focusing on the dinghy racing and small keelboat market with an emphasis on e-commerce fulfillment and providing industry leading customer service. Longtime Zim dealers, they also distribute for trusted brands such as RS, Hobie, Gill, Rooster, Dynamic Dollies, Harken, Ronstan, Ovington, Zhik, Marlow, and more. In the past year they launched a full service rig shop to offer one design and custom rigging and have a long history of community support and sponsorship.
Day to day operations at all the companies will continue independently and without interruption following this acquisition. Steve Perry will stay as President of Zim Sailing and Dwyer Mast and Rigging. Chris Brown will continue his role as President of West Coast Sailing. All staff members carry on in their existing roles. Existing dealer, vendor, and class association relationships continue unchanged. Zim Sailing, West Coast Sailing and Dwyer Mast & Rigging are open for business and committed to providing high quality products and outstanding service for you, your team, your club, or your organization.
Starting Line Sailing is excited to establish this portfolio of brands in a shared commitment to growing the sport and making it more accessible for everyone.
The future of the sport is bright!
Media requests can be sent to [email protected]