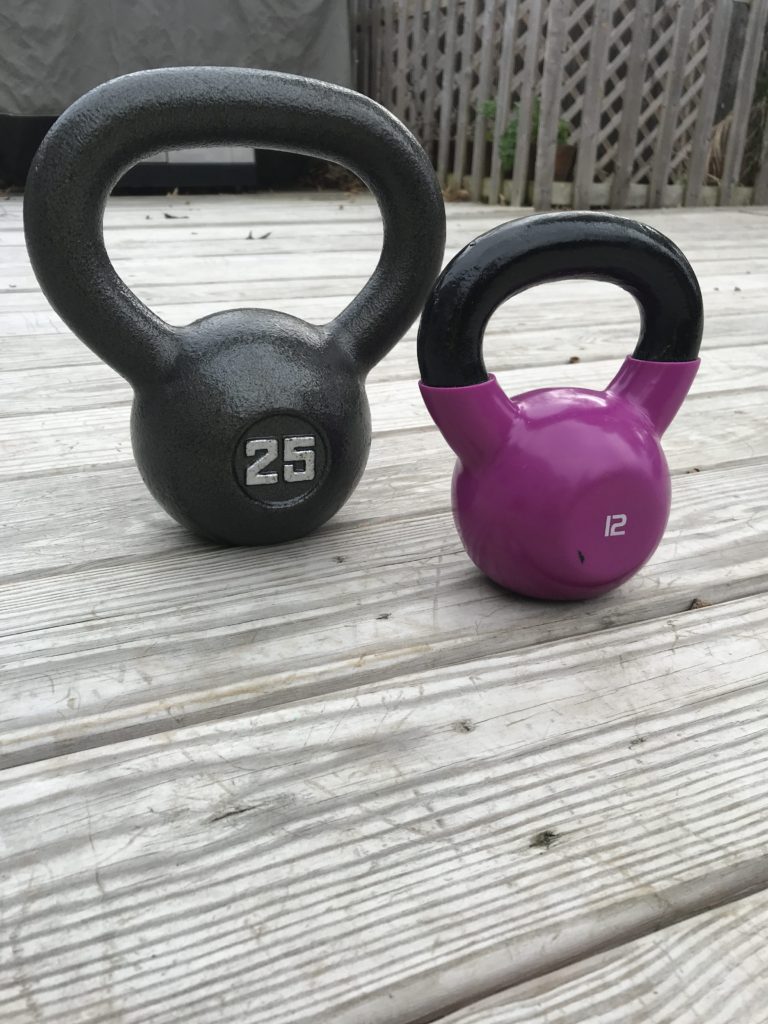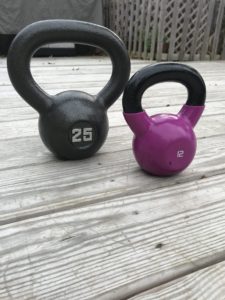 Looking for a way to mix up your sailing fitness training? Have you ever used a kettlebell in your workouts? Kettlebell training is a great way to step up your sailing fitness training. There are many benefits to training with a kettlebell. It is a simple tool to add to your training but does require some time in mastering the moves. Today you will learn the benefits of the kettlebell, what not to do, and a beginner kettlebell workout. Get ready to see some major improvements in your strength by adding this tool to your sailing fitness training!
Benefits of Kettlebell Training:
1. It's an excellent workout: Kettlebell workouts are an excellent workout for enhancing your overall strength, balance, and power. They are also great for burning lots of calories in a short amount of time.
2. It improves your forearm and grip strength: With the thicker handle and design of the kettlebell, this training tool helps to develop greater grip and forearm strength. Grip and forearm strength are essential for sailing making this a great workout to add to your sailing fitness routine.
3. It improves cardio: Looking to improve your cardio, add kettlebells to your workout! When swinging kettlebells, you will see your heart rate come up quickly. This tool helps to get both your cardio and strength workout in at the same time.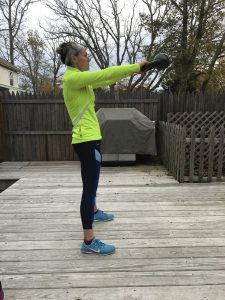 4. It's a functional workout: The kettlebells design gives you get a functional workout. A functional workout means it helps to replicate the moves you encounter in sports and daily activities. This helps not only to improve your sports performance but help strengthen muscles for everyday living.
What Not To Do:
1. Going heavy too quickly: You first always want to master the movement before adding weight. If you have improper form while doing the moves your more likely to get injured. Start with little to no weight until you master the proper form for the kettlebell workout.
2. Using only your upper body: Kettlebell workouts are not just upper body, but full body movements. Make sure you engage your lower body during the kettlebell workout as well.
3. Giving up quality for quantity: In any workout, you always want to strive for quality over quantity. Kettlebell workouts are no different, completing 10 reps in perfect form is always better than completing 20 reps in poor form. Always go for quality rather than quantity to avoid injury.
4. Swinging too fast: You always want to make sure you are in control of the weight. If you are swinging the kettlebell too quickly, your form will suffer, and it can lead to injury. Slowing down your moves will help to increase your stability strength.

Beginner Kettlebell Workout:
-Warm up with Dynamic Stretching (5 minutes)
Core Activation:

Split Lunges (30 secs)
Diamond Push Ups (12 reps)
Single Leg Squat (30 secs each side)
Plank (30 secs)
Repeat x 3 with 30 secs rest between sets
The Workout:
1. Kettlebell Single Leg Deadlift (12 reps each side)
2. Kettlebell Swings (12 reps)
3. Kettlebell Russian Twist (25 reps)
4. Kettlebell Goblet Squat (10 reps)
Repeat 3x with 30 rest between sets
1. Kettlebell One-Arm Row (10 reps each side)
2. Kettlebell Chest-Loaded Swing (15 reps)
3. Kettlebell Windmill (12 reps each side)
4. Kettlebell Lunge Press (12 reps each side)
Repeat 3x with 30 rest between sets
1. Kettlebell High Pull (10 reps)
2. Kettlebell Deadlift (12 reps)
3. Single-Arm Kettlebell Floor Press (10 reps each side)
4. Kettlebell Shoulder Halo (6 reps each direction)
Repeat 3x with 30 rest between sets
-Cool Down with Foam Rolling and Static Stretching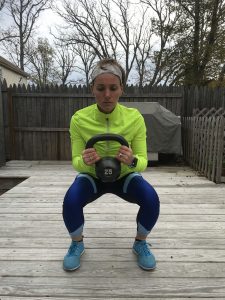 For more information on fitness for sailing contact [email protected] Also check out Sailorcise on Facebook, Twitter, and Instagram for daily tips on fitness, nutrition, and sailing.