Ready? Another 30 day challenge coming at you! We have built strength in our arms and core with our previous 30 day challenges; Building the Core: 30 Day Plank Challenge and Mastering The Push Up: 30 Day Challenge. Now its time to give your legs a workout! In this 30 day squat challenge you will build leg strength that will help you to hike longer and stronger!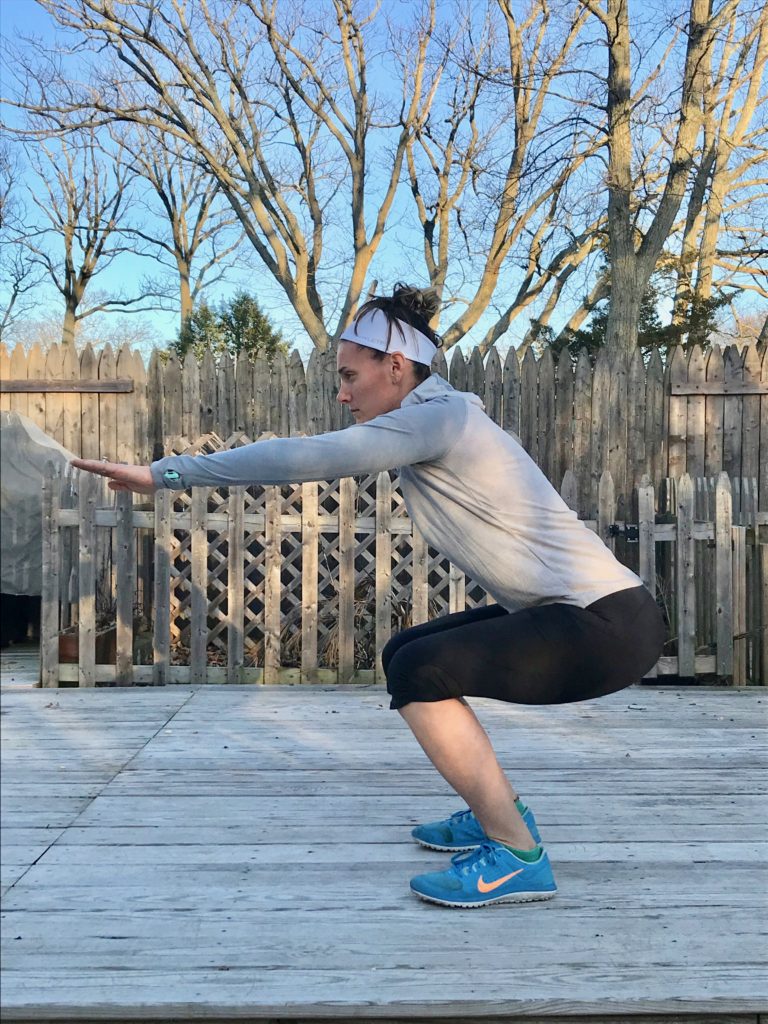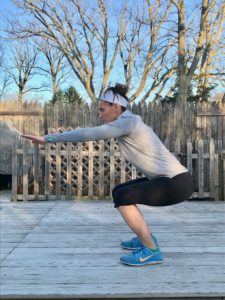 Why Squat?
Squats are a great total lower body workout, and they work the major muscles groups of the butt, hips, and thighs. Just like our other 30 day challenges, no equipment is required to complete a squat making them a great exercise that can be done anywhere. Squats have many benefits. To name a few the squat strengthens the legs, strengthens the core, and increases flexibility.
How to Squat
In our video below you will see the proper way to squat. You always want to make sure you are using proper form to avoid injury.
1. Stand with your feet hip-width apart feet facing forward.
2. Keep your chest up as you lower your body down and back like you are sitting in a chair.
3. Your arms can either be kept in front of you for balance or behind your head as you squat down.
4. Lower until your thighs are parallel to the ground or as far as you can squat down.
5. Rise back up slowly and as you stand squeeze your glutes.
6. Repeat!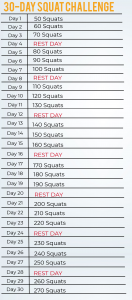 Things to remember:

1. Keep your feet flat on the floor.
2. Don't arch your lower back.
3. Keep your abs tightly activated.
4. Make sure your knees don't pass over your toes.
5. Keep your chest up.

In the 30 day squat challenge you will have fun while building leg strength. By the end of the 30 days, your legs will be stronger and you will be ready to hike longer, and stronger! Remember always practice proper form to avoid injury. Good luck and comment below on how you are enjoying the 30 day squat challenge!
For more information on fitness and nutrition for sailing contact [email protected]. Also check out Sailorcise on Facebook, Twitter, and Instagram for daily tips on fitness, nutrition, and sailing.