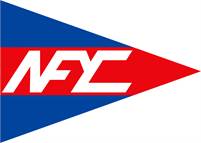 North Flathead Yacht Club is seeking an individual to fill the position of Race Steward and Junior Sailing Instructor for the summer 2020 season. The position runs from June 1- August 30 and the pay is $600/week with a FREE onsite apartment provided. 
North Flathead Yacht Club is located in beautiful Somers, Montana. Flathead Lake has a rich tradition in sailing and is nestled in the mountains near Glacier National Park. If you are active and enjoy the outdoors, this is a great place to spend the summer. The position provides plenty of free time to explore and enjoy the area. Come live on the lake and enjoy what Montana has to offer!  For more information, to see the job ad and to apply, please go HERE.
About NFYC

Nestled in a quiet cove at the north end of scenic Flathead Lake, in Somers Montana. North Flathead Yacht Club was formed in 1975, and has grown into the premier sailing venue in Montana. With many active fleets including 4 PHRF fleets and several One design fleets. NFYC has an active Junior sailing program in both Opti's and Lasers. Currently we are limited to by size and facilities to 140 active family memberships, NFYC provides an excellent opportunity for sailors to experience competitive racing in one of the most scenic venues in the world.