Portland Yacht Club, Falmouth, Maine, seeks one 420 Race Team Coach and one Opti Race Team Coach. Coach orientation week begins June 15th and the post-season wraps up on August 17th. Sailing instruction begins June 22nd and runs through August 14, 2020. Classes are structured in 4 separate two-week sessions. PYC's well-designed curriculum guides coaches while offering opportunity for innovations in instruction. Competitive salaries are offered and based on experience. For more information and to apply, please visit our JOB AD.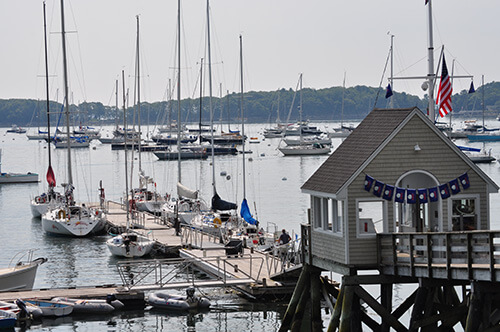 Portland Yacht Club is located in Falmouth, Maine, on the shores of beautiful Casco Bay, just north of Portland.  PYC is a private club, open only to members, their guests, and visiting yachtsmen. PYC is a welcoming community where members enjoy a variety of boating activities, learn from one another, and cultivate a rich and proud legacy of yachting tradition. PYC promotes member enjoyment by providing easy access to the water for a variety of boating interests, including racing, cruising, and day trips on large and small yachts. PYC fosters a strong, friendly, internal community where members at every stage of life can socialize, partake in formal and informal educational opportunities, build skills, and make friends who also love the water. PYC safeguards the rich and proud legacy of yachting traditions through stewardship, preservation of Club history, and education of youth and adults.
The Junior Program mission is to teach sailing in a safe, educational and fun environment.  We aim to instill a life long love for sailing in our youth.  The Portland Yacht Club Junior Sailing program supports both serious competitors and recreational sailors of all skill levels, and is focused not only on building sailing skills but also promoting sportsmanship, fostering teamwork and strengthening respect for oneself and others. We welcome both member and non-member families.