Rob Deane and ChesX Want One Thing: To Get Everyone on The Water
Interview by Connor Olson
"If we don't fit the sport, we'll change the sport."
Let's face it…most people don't have the opportunity to take a stroll into their back yard, pull out their boat, and hop on the water for an afternoon sail. As this may be no surprise to many,
sailing requires transportation, money, and a lot of time. Unfortunately, this already eliminates a good chunk of the Baltimore residents having the chance to ever experience time on the water. But what if that wasn't the scenario we were faced with?
Rob Deane is trying to fix that, along with his team at ChesX and the host of their beautiful oasis, Eastern Watersports. ChesX is situated in Baltimore County and puts their mission into practice on Hammerman Beach at Gunpowder Falls State Park. What they believe is simple: Whether you have been sailing since before you could walk, or this is your first time going to the beach, everyone deserves the life lessons and therapeutic effect that the water brings
I recently had the privilege to speak with Rob over the phone and by the end of the call, I was already brainstorming the ways I need to get involved in the community. His passion was infectious, and I am beyond excited to share more about this amazing organization.
Sail1Design: Tell me a little bit about the mission and your approach to include everyone?
Rob Deane: One of our leading concepts is that we want everyone. Sailing is a pretty unique sport and our goal is to get rid of the perception that it is a massive expense, or it is reserved for only a select few. Some of these kids we get come from a long lineage of accomplished sailors, some are first generation and are just learning the basics. We want to get to the point where we don't want to even consider diversity an issue. This is where we are pushing to help those who are recovering addicts, abused kids, financially underprivileged, etc. If we don't fit the sport, we'll change the sport. That is us at the core.
That is amazing and much needed in these troubling times we are living in. Can you tell me a bit about the venue? You are in the Baltimore area, correct?
Yes, we are. We are located at on Hammerman Beach at Gunpowder Falls State Park. This was possible thanks to Eastern Watersports, who I cannot thank enough. They gave us a lot. Make sure you write that down [laughs]. It's a pretty secluded spot and acts as a great escape from the chaos of life. There's 1500 feet of land, hiking trails, areas to swim…it has everything. When we bring people, sometimes it isn't just about the sailing. Just being on the beach or swimming is enough to make someone's day.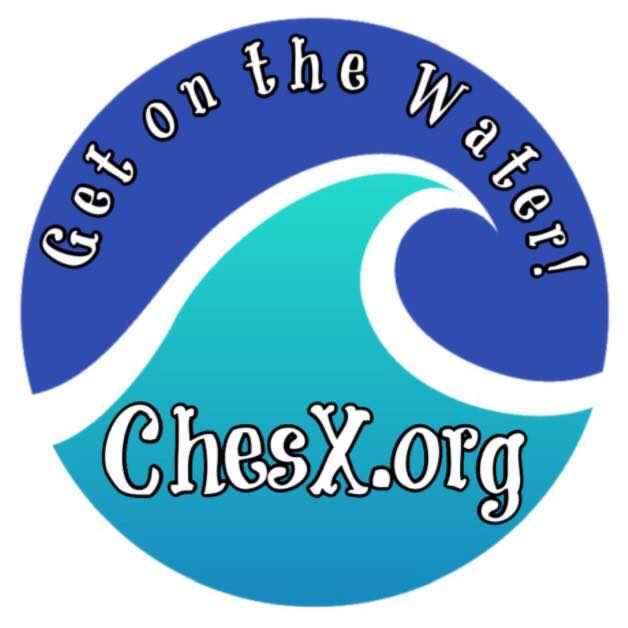 How do you plan or do you plan to expand from just the Annapolis Baltimore area? Or, do you want to stay remote?
It's funny you say that, because recently we found ourselves in touch with a group from Australia who was interested in what we are doing. The one thing they said was how they were upset something like this didn't exist already in Australia. I told them that if there isn't one already made, be the ones that make it happen. But, beyond that, I talk to everyone about what I do for that reason. You never know when you're going to find someone who wants to be a volunteer, or a sponsor, or start their own experience program like us.
To address something that is on everyone's mind right now…how are you guys approaching social distancing and maintaining a safe environment for everyone?
The groups we bring in are already together all the time, so we are making sure that it is only group we have for that day or time period. Boats and all other items that may be shared are wiped down and sanitized to prevent any contamination while at the beach. Everyone has been very respectful and for the most part, when on the water or beach, social distancing is already occurring.
If a kid may not be interested in the actual act of sailing, are there other opportunities that take place for them through ChesX?
While we want to teach these guys how to sail, there is also so much importance in learning to rig a boat, fix a boat, take care of the rentals, etc. Some of our guests just love to hang in the water and watch the sailing take place! This can give someone a chance to discover a talent or a purpose that they didn't know existed before coming to Hammerman Beach.
I love that. Turning a passion into a career and sort of paving the way for the kids that may look up to the older ones in their community.
Exactly. Some of these kids or adults do not always come from the best situations where they live. It means a lot to have the generation growing up in their community to see positive impacts that the older generation can gain from these skills we are infusing them with. This is not meant to turn every kid into a sailor [laughs]. This is something I am passionate about and hopefully those who come can find their passion through sailing. A lot of these skills learned will become transferable.
How can anyone who reads this get involved in your operation?
While financial donations are great, we also could use as many boats as possible. We encourage anyone to just check their garage, even if the boat is shredded to pieces. We promise we will make use of it and it will be in good hands. We also would love volunteers, especially those experienced in the world of sailing. It becomes a win-win for whoever helps and can make a positive impact in their community.
You can visit the Chesapeake Experience here:   www.chesx.org