The RS Aero, an award winning single handed modern racer, designed by Jo Richards, was first built in 2014. Remarkably, the RS Aero hull weighs as much as an Optimist at 66lbs (30kg) and an overall length of 13.14ft (~4m). With three rig sizes (5, 7, 9) for all ages, sizes, and experience level its quickly growing in popularity. Most notably, in 2019 this boat was the winner of the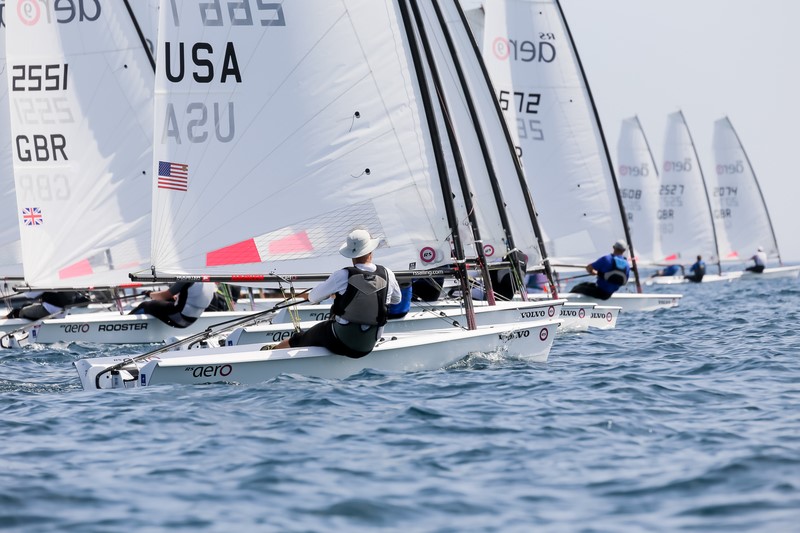 World Sailing Equipment Trials for the 2024 Men's and Women's One Person Dinghy Event. In addition, the RS Aero has won Sailing World Boat of the Year in 2015 as best one-design, Coup de Coeurs in 2014's Paris Boat Show, and HISWA Product of the Year Award in the Netherlands in 2015. A world championship was established in 2017 and continues to see year on year increases in attendance.
The boat is common in the UK and mainland Europe. As RS Sailing has ramped up production of this boat in the UK following its success, a rapidly growing North American contingent continues to improve its visibility with a hefty regatta schedule from coast to coast. Regular one design events in the US are held in Washington, California, Connecticut, Texas, and Florida. The RS Aero is exhilarating fun, whether for club Portsmouth Racing or one design events held regularly across the world.
Learn More!  RS Aero Class Association