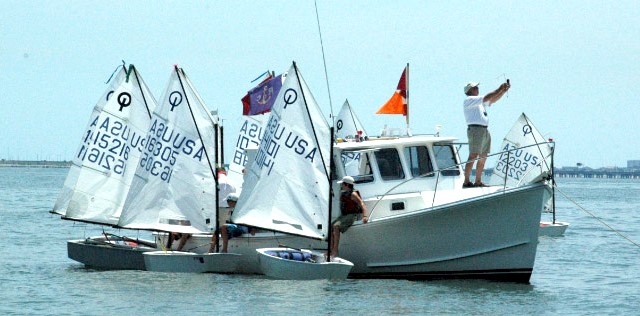 By Airwaves Writer Taylor Penwell
The steps to running a successful regatta
A stressful, make or break day for your yacht clubs image. The annual regatta.. A day/weekend when the club discovers if they're competent, or simply can patch it for long enough to convince visiting participants it is, or sadly more disorganized than a crowd of Pokemon-Go players sprinting to a rare spawning.
People who play a role in the regatta,
Directors, Head Instructors
Coaches
Board Members/Junior Sail Committee Members
Club Managers
Volunteers
Race Officers
All of these people are vitally important for the success of any regatta. Often there are many more people and factors that come into play for larger, regional, national and international events. However this article is targeted for small and medium sized clubs.
THINGS TO DO: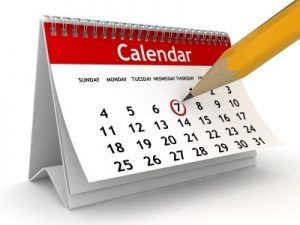 Pick a good date
It is imperative that you pick a date that will work well for your club and the clubs around you. The worst thing a club can do is a pick a date when a not-so-far away club is also running a regatta. If two regattas are on the same day and less than 100 miles apart, the number of participants will drop because many will be split between the two venues. Most clubs have had specific dates for annual regattas for years, and knowingly stepping on their designated slot will bring smaller numbers to both events, friction between the other club who is now your rival for hoping more sailors show up to your event as opposed to theirs. And lastly and probably most importantly for small clubs that have to worry about their keeping their program budget in the black, conflicting dates also mean less regatta income from less registrations. At larger annual events which have a number of different classes and over a hundred competitors, this could mean suffering loss of business to the clubs bar and restaurant and also local community. A sizeable regatta bring people to towns to stay in hotels and eat in restaurants that are not affiliated with the yacht club but certainly enjoy the extra boost in customers.
So please, when picking a date, think long and hard to determine if changing your event to the same day as another nearby clubs is worth the risks.
Marketing the event
Marketing your regatta should be done through sailing registration websites, your clubs website, and Facebook pages. A good idea is to have club directors contact other clubs in your area to inform them of your event. It's a shame when sailors don't register for a regatta because they see no entries or small numbers. Often times the interest is there for many sailors and clubs, but people don't want to commit unless they see that the fleet sizes make attending the event worthwhile. Having your club talk to other clubs to see if they are attending is a sign of good faith and also helps your club better prepare for the regatta.
Make a working plan
Event organizers need the cooperation of so many different people for a regatta. The most important part is making a working plan for everyone to understand what their roles will be and for them to follow them. Volunteers and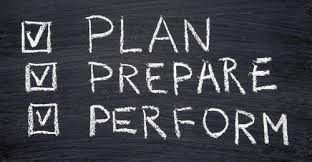 coaches need to fully know what is expected of them and how the flow of the event will go. Have a meeting and have a printed plan prior to the day of the regatta with instructions and people's duties. This working plan can cover things such as parking instructions, unloading procedures, boat launching, registration, food and entertainment and scoring.
Have working equipment
Nothing is worse then running around like a headless chicken in the hours before the first race starts looking for marks, lines, flags, horns, and a million other things. Take time to ensure all the boats are fully operational and fueled, all the necessary flags are ready, horns and radios are working, and the marks are working with sufficient length lines. This preparation can save a lot of headache on the day of the regatta.
Have competent race committee
We have all been to events where you are constantly shaking your head at the PRO and race officials. Putting together a competent race committee takes time and energy. The best thing to do is ensure the PROs are capable of doing the job. If your club doesn't have anyone who will agree to do the job, there is no shame in bringing in outside experienced officials. Competitors are spending time and money and are entitled to a level of professionalism from the race committee staff.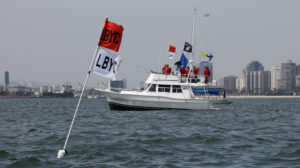 Scoring should be one of the most important aspects of the race committee. Allocate enough people and resources to the scorers so the scoring is accurate and can be posted quickly after racing is concluded.
Have attractions
Regattas are for people to compete against one another and to test their skills but they are also a major social event. Longtime friends get to see each other and catch up along with new friendships being made. A well-run regatta has great racing on the water with good attractions off the water. These attractions should be things like BBQs, bands, cocktail parties, and fun activities for children and junior sailors so everyone in the family can enjoy the regatta.
Regattas are an important pulse checker to see how a clubs sailing is doing. Sailing has seen an increase in attention in recent years with high performance boats on television and in the media. But these kinds of regattas make up a small percent of the sailing community. An to an average sailor who gets to sail for five months out of the year, their clubs annual regatta is their own America's Cup. They deserve to have well run regattas, and ensuring this takes preparation and an understanding of how things need to be done correctly. These are just a few of the ways a yacht club can do to better prepare for a regatta so everyone can enjoy the occasion.